Box of Happies is a monthly subscription of handmade products delivered in a reusable craft container!
Box of Happies is unique because you can pay for multiple months of the subscription in advance, but it is a one time purchase and your subscription will not automatically renew like most.
Plan Options:
1 month: $29.49
2 months: $59.98
3 months: $89.97
6 months: $179.94
9 months: $269.91
12 months: $359.88
*At the time of posting, free shipping was offered on all subscription terms, and all first-time subscribers are offered a free handmade necklace with code: HAPPIES.
*Box of Happies ships to US residents only.
*Subscribers have the option of adding an additional handmade candle, soap, or jewelry item to their monthly shipment for $8 extra.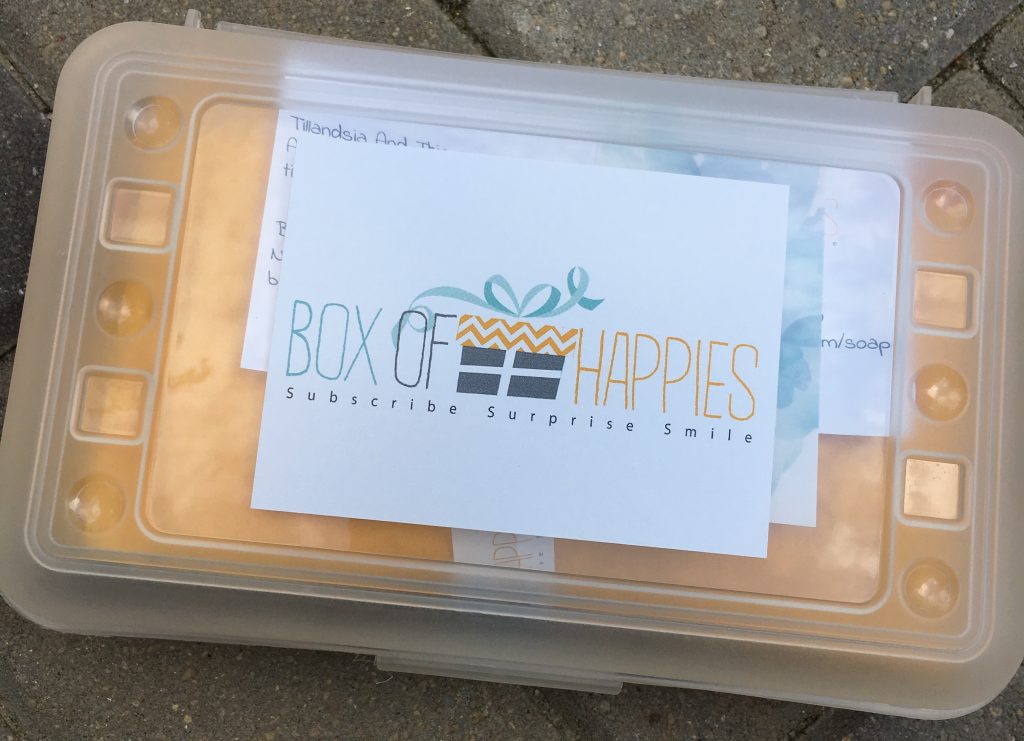 Box of Happies is delivered in a reusable plastic craft box, which is a really nice touch. The contents were wrapped in bright yellow tissue paper that made me feel as if I were unwrapping a gift.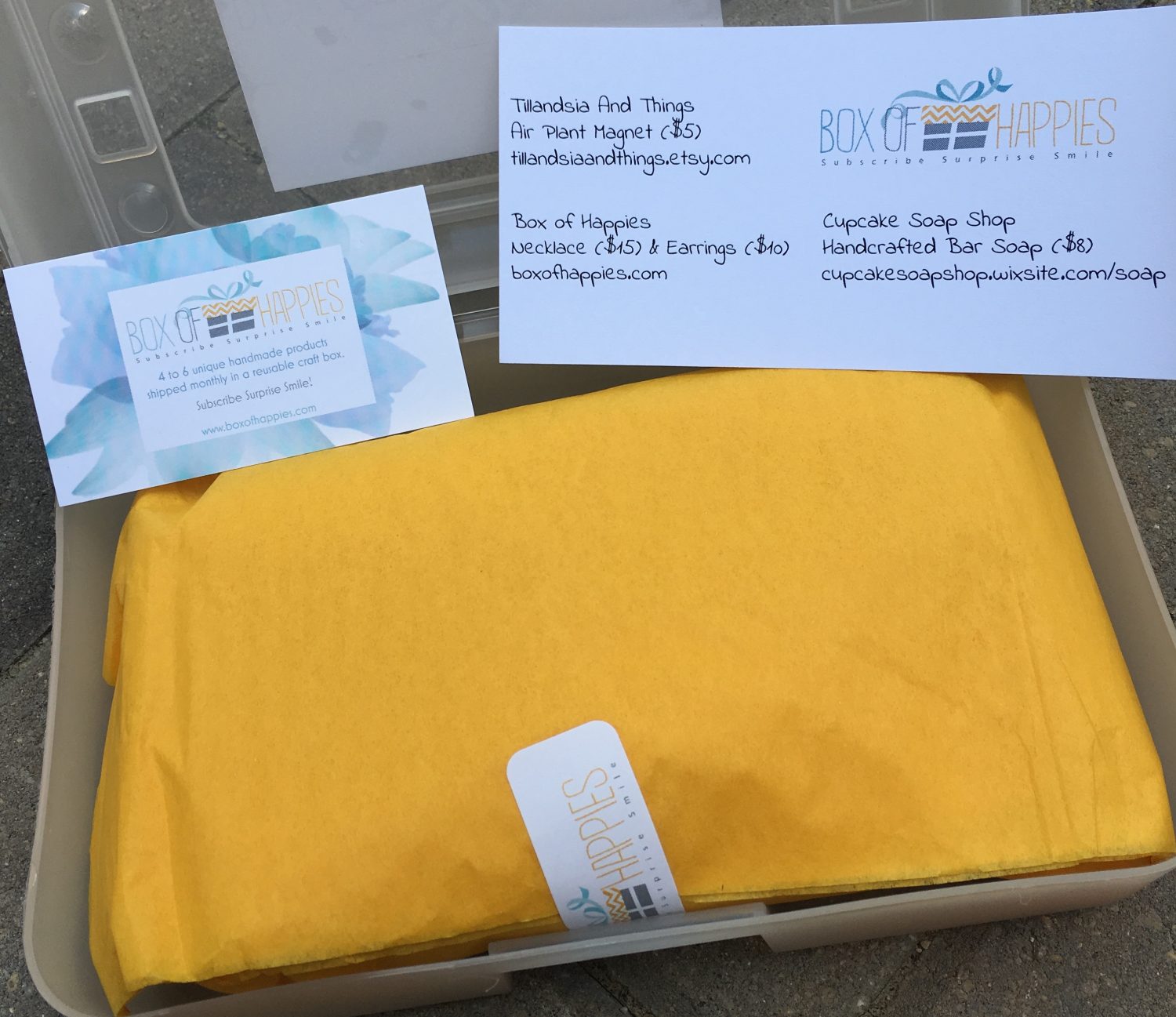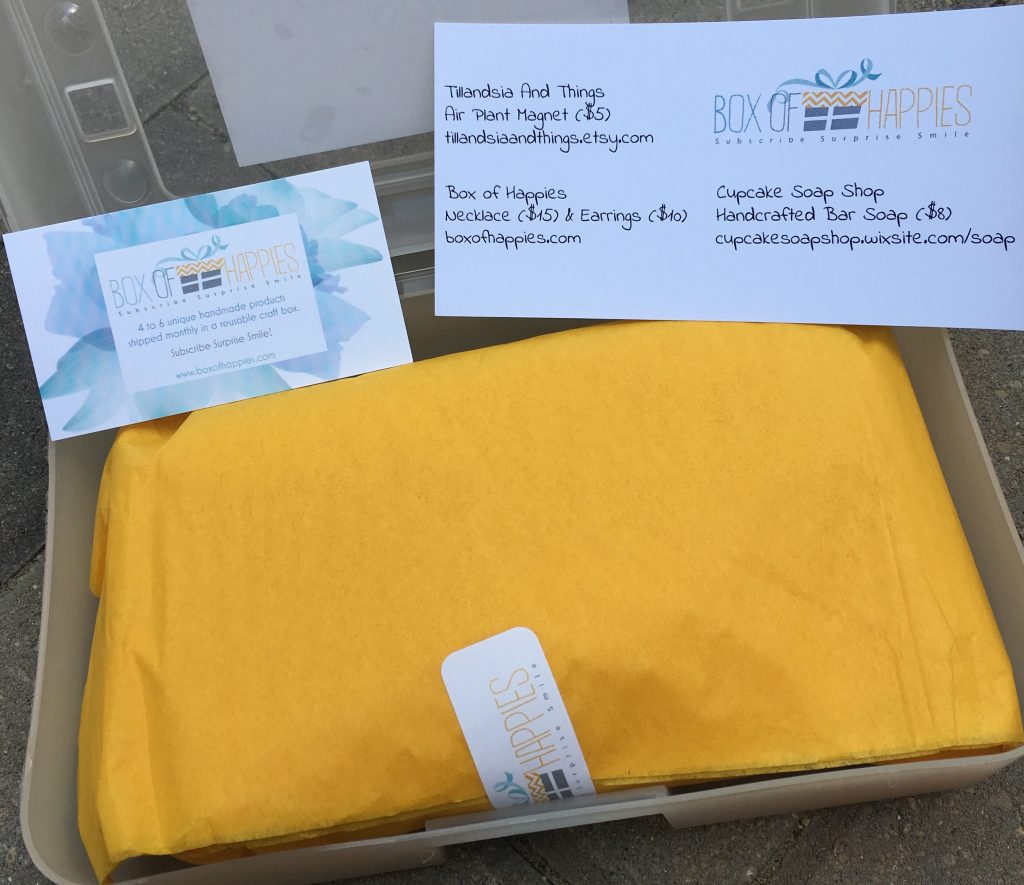 The marketing/branding pieces for this box were nicely done!  The card with contact info, the product information card, and the sticker closing the tissue paper were all well-coordinated.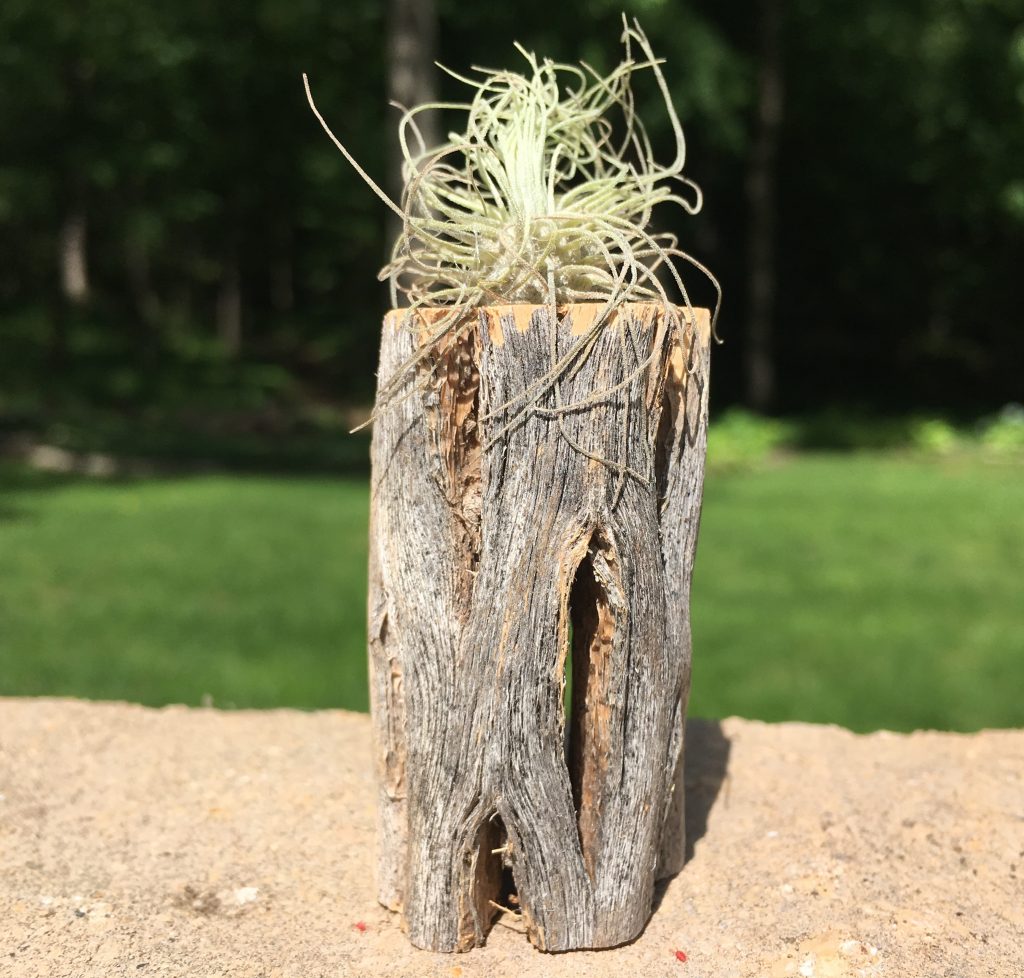 The first item I saw when I opened the box was this air plant magnet from Tilandsia and Things.  I was so excited!  I'm a real plant person, and not only does this fit my kitchen decor, it's an indoor plant that fits my lifestyle (air plants take water from the air and only require an occasional soaking).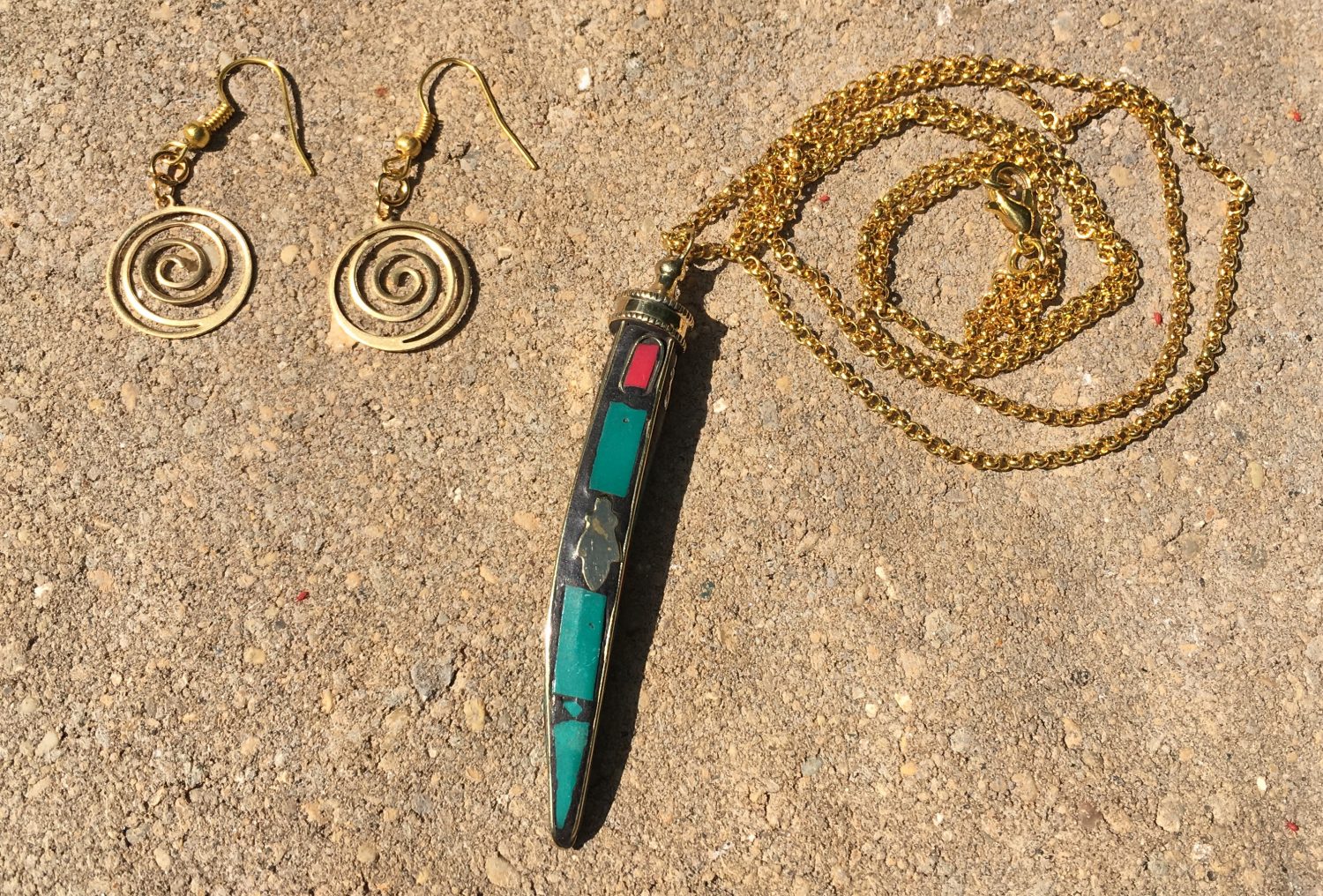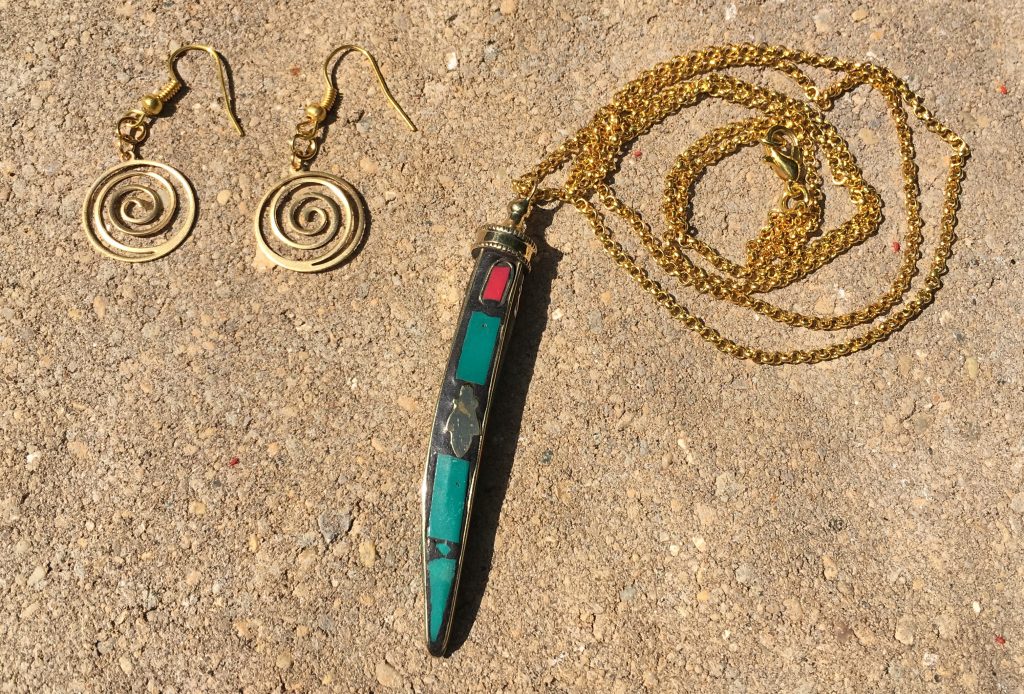 The next items, a pair of earrings and anecklace, come from Box of Happies' own line. While they are not my style, someone who enjoys bold pieces of jewelry would love these.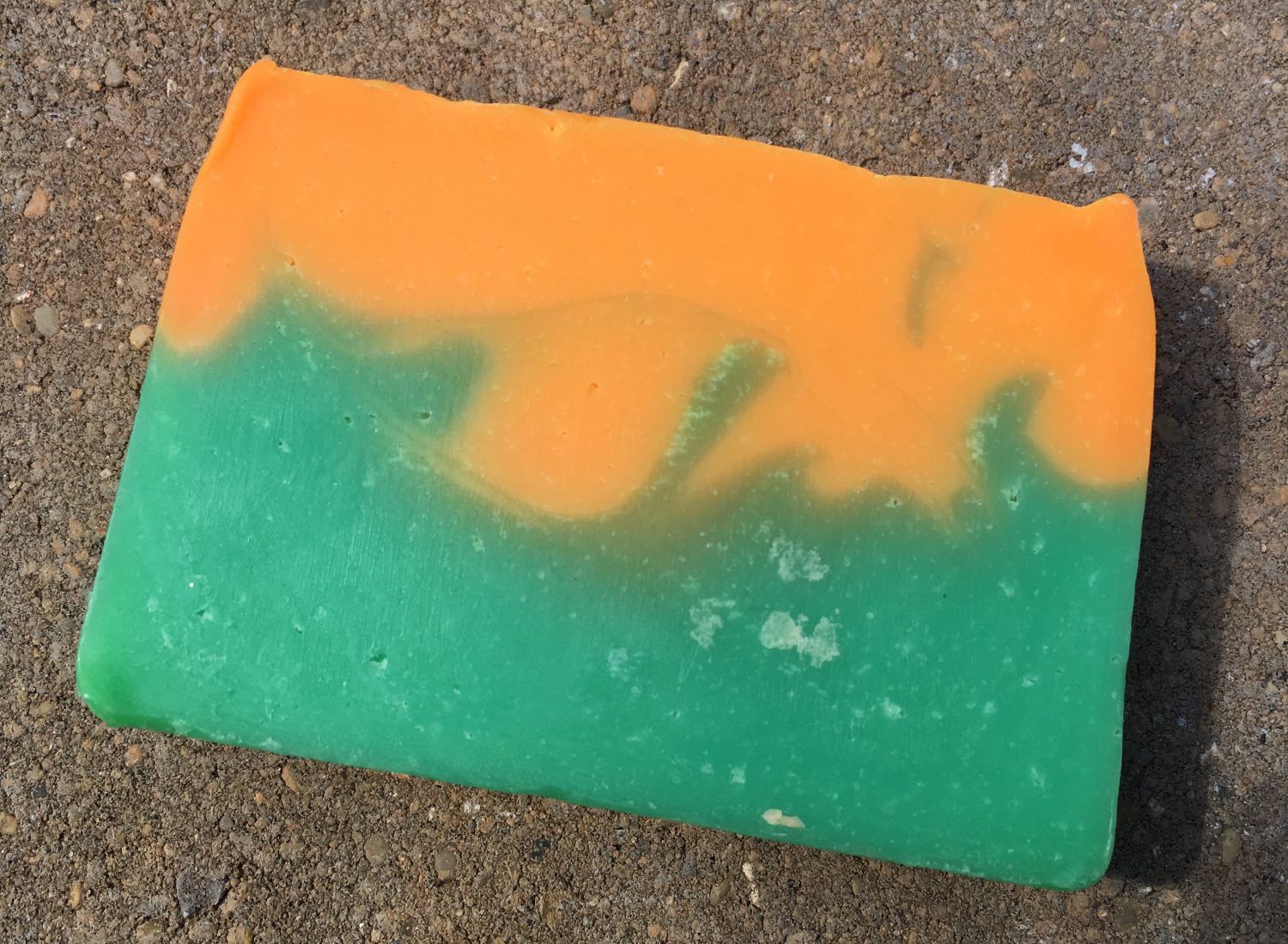 The last item, a handcrafted bar of soap from Cupcake Soap Shop, has a lovely scent and bright, invigorating colors. My daughter has used it, and she loved the way it made the whole bathroom smell "beachy."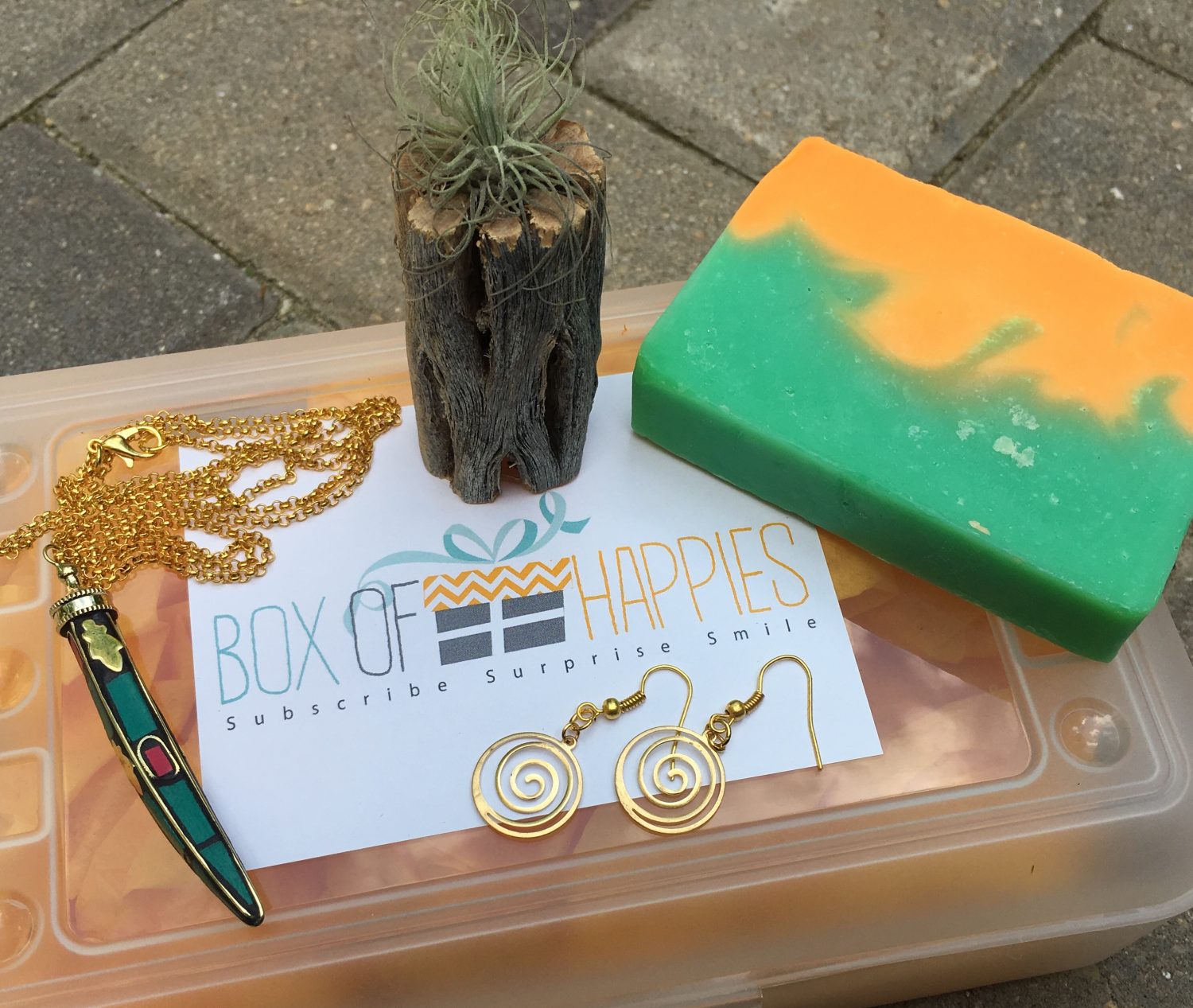 Final Thought: I enjoyed the surprises contained in Box of Happies, and I look forward to seeing more from this company.  This is a great box for lovers of handmade items, and it would make a great gift box.
*NOTE: The Box Reviewers received this box to review.