Dog's Best Trend sends thoughtful and stylish small-batch scarves for your best friend.
"Make your dog look as good as he/she feels. Our artisan designers from around the world create an original scarf design every month. Sometimes seasonable, sometimes fashionable, but every time beautiful and stylish."
Plans start at just $8.25 per month and include free shipping.
During signup you choose whether your dog is either under 35lbs or over 35lbs then you choose male or female and you can even provide your dog's name and birth/adoption date.
Each month before they ship the next scarf, you'll receive an email with the option to choose from a selection of designs. If you prefer to be surprised, you don't need to do anything and they'll pick a design for you! Each design is a limited, small-batch production for one month only so you won't find these in any big-box store.
For our review purposes, we received all three scarves for the month of March for dogs under 35lbs.
The scarves arrived in a simple white envelope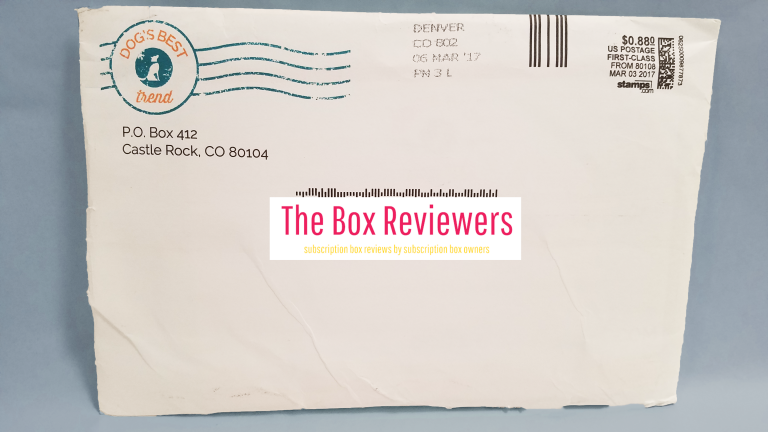 And included an insert card to announce the designer of the scarf you receive. The cards also highlight which dog rescue group they are donating a portion of your subscription fee to for the month.
We got two cards to cover all three designed scarves and the dog rescue is Golden Retriever Freedom Rescue. The featured designers are Jovana Milenković & Bo Kristensen.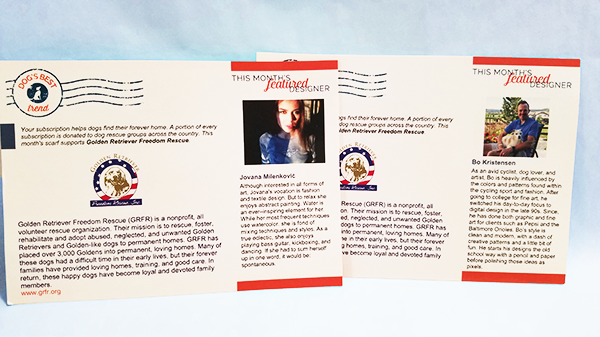 Now, on to the adorable scarves: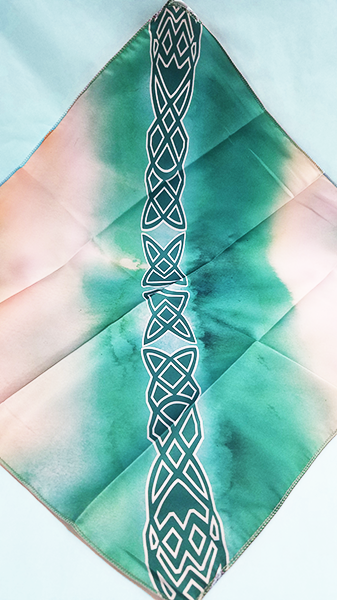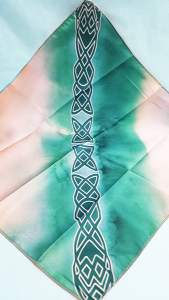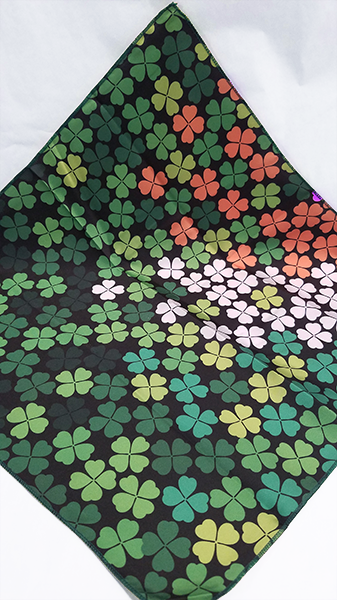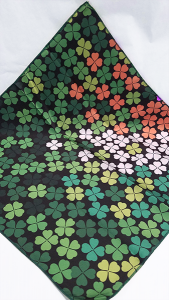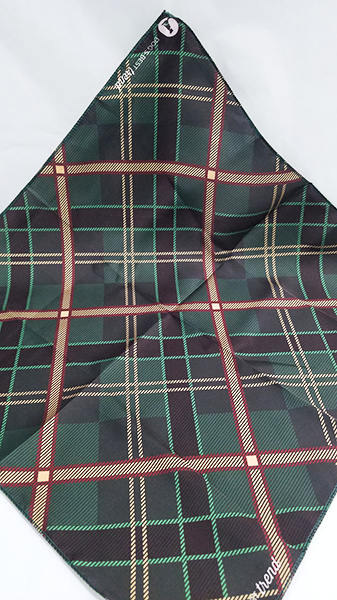 So stinking cute and stylish! I like how they cover all types of styles so one is sure to strike your and your pups fancy. They fit in perfect for the month of March & St Patrick's Day.
Wonderful quality, nice & silky but not so much that your dog will ruin them by just being a regular dog.
The other dogs in the neighborhood will be so jealous.
Only one of my dogs will sit still for pictures but, as you can see, he wasn't too happy that mom was dressing him up.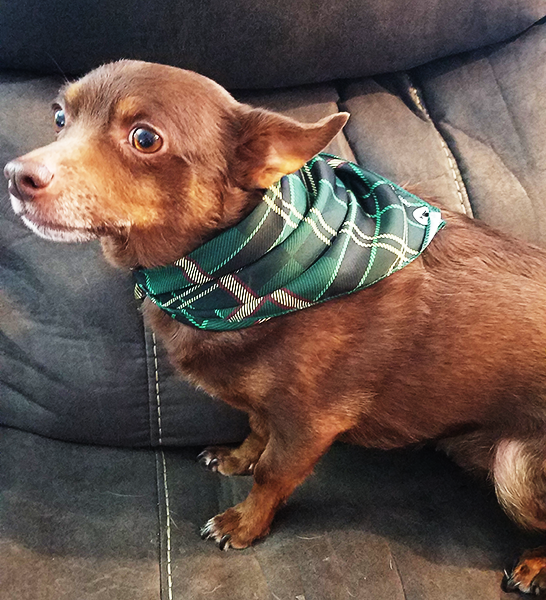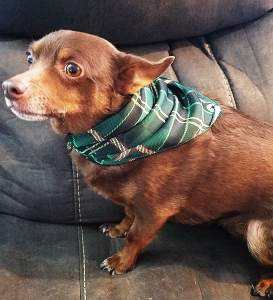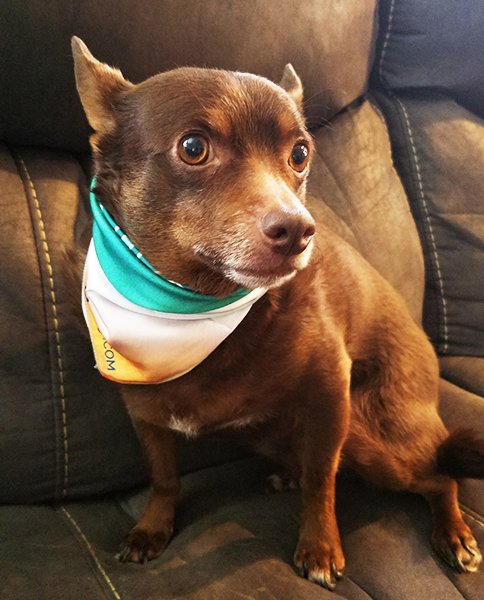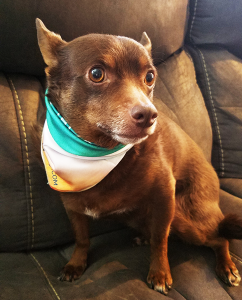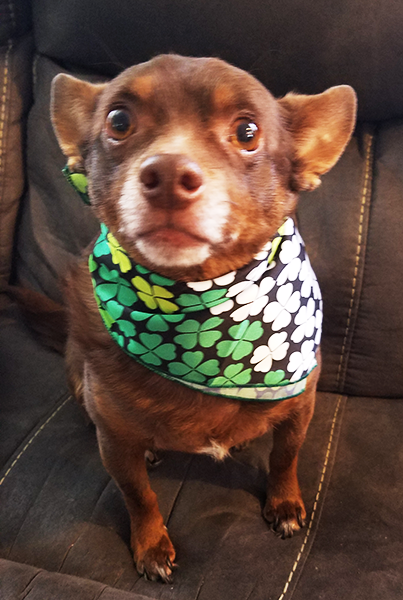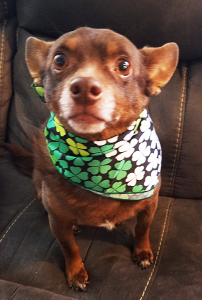 My grandpups, on the other hand, will be strutting their stuff as soon as they get them. They love to dress up.
So very happy with the designs, quality and how fast they arrived.
Be sure to pick up a stylish scarf for your best friend today at Dog's Best Trend
Also see 10 Best Dog Subscription Boxes.