I was super excited to see this on my doorstep…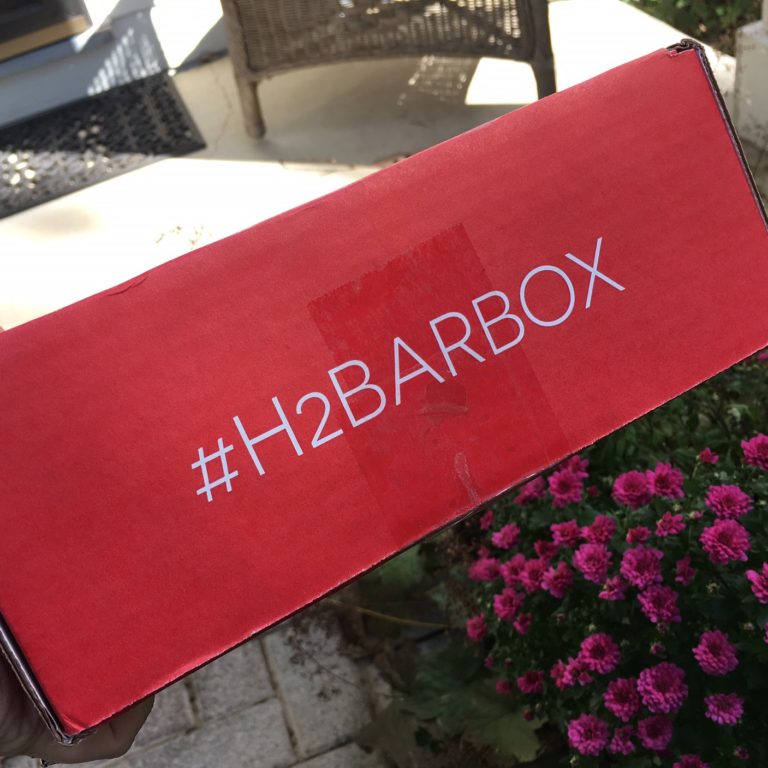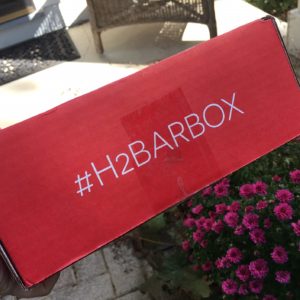 How to be a Redhead is a monthly beauty subscription box with products curated for redheads. The company says the products are always heavy-chemical-free and compliment red hair. The products range from samples to full sizes, and boxes ship on the 1st-3rd of every month. A subscription paid month-to-month is $18.98, every 3 months is $52, every 6 months is $99, and annually for $180. Prices include shipping, and boxes ship to the US, Canada, and Europe.
I subscribed to How to be a Redhead Box (H2BARBOX) because I often have trouble choosing the right colors for my reddish blond hair and fair skin. I had been considering this subscription for a few months, and finally decided to go for it. I also wanted a super cute free-with-subscription travel mermaid bag that says, "I'm Really a Mermaid." My 9 year-old daughter loves mermaids, so I was going to give it to her. About a week after I subscribed, and a week before I received my first box, an email from H2BAR arrived saying that "Due to unforeseen circumstances, the remainder of the travel mermaid bags will not arrive to our distribution center until October 9th-10th….Therefore, after many discussions, we have decided to ship the October box without the travel mermaid bags – BUT, they will be in all November bags, instead."
This is disappointing, because it was part of the reason that I subscribed. I feel that they should have shipped the mermaid bags to all October subscribers as promised, even if it had to go out separately. Honest mistake, or brilliant scheme to retain subscribers for an extra month?
Anyway, I did enjoy the items that actually did make it…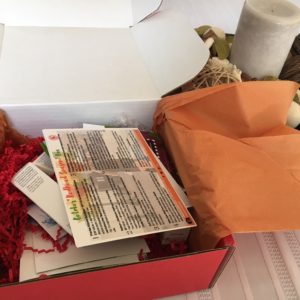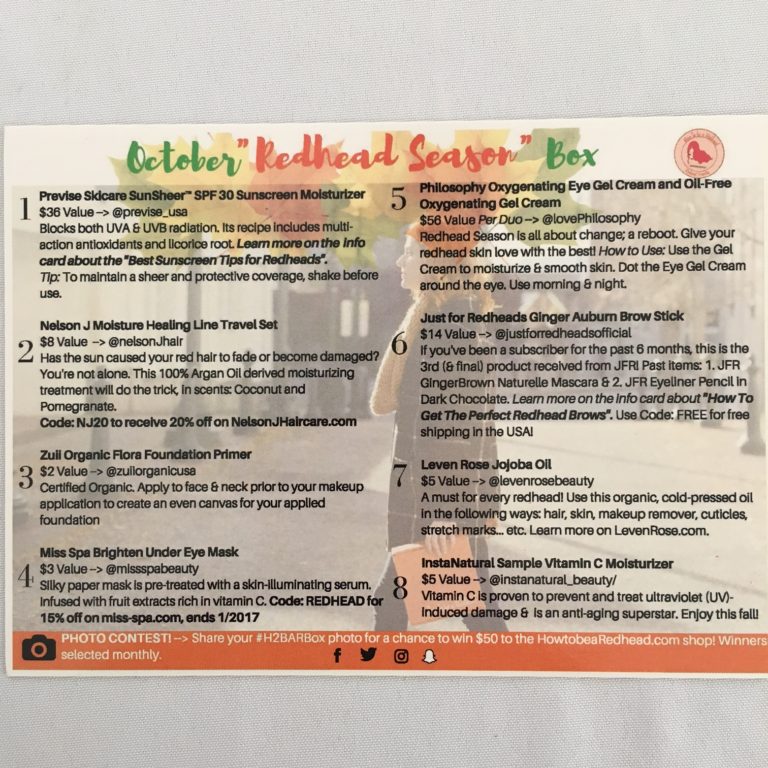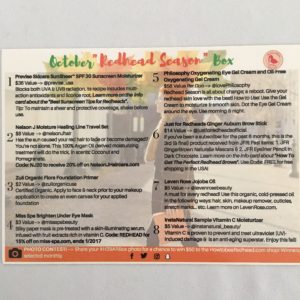 My first impression of the box was a good one. The items were packed well in the attractive red box (because what other color would it be?) with orange tissue and red crinkle strips. There were more items than I expected, and they were all brands or products that I had never purchased before.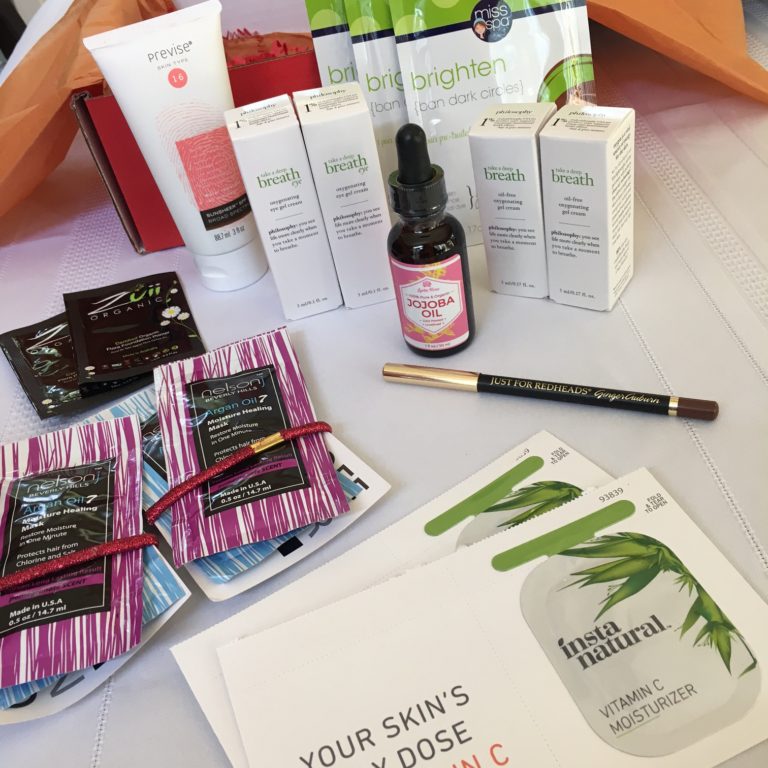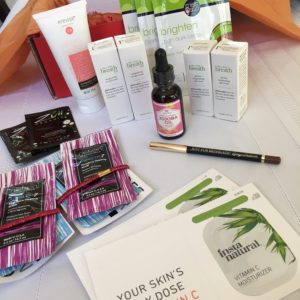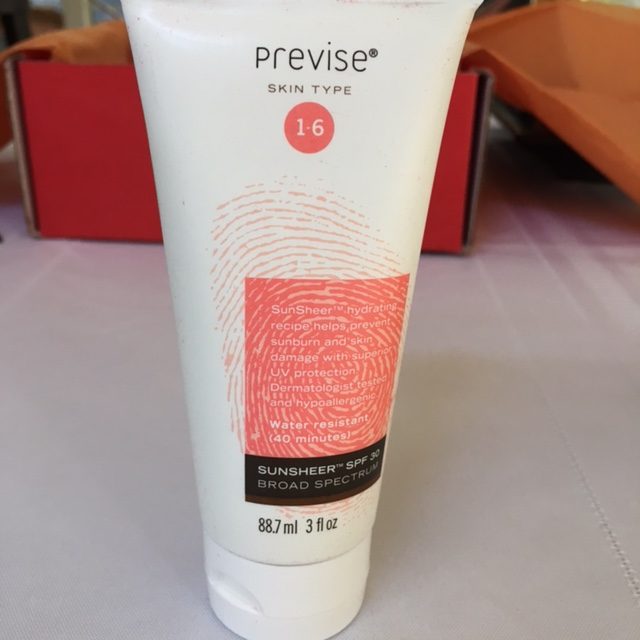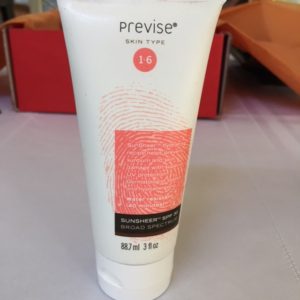 Overall, I'm happy with the products, which total $203 retail. For at $19 box, shipping included, that's quite a deal. I'm disappointed that the mermaid bag was not sent, but for the low price of this subscription, it's not risky to continue it through November to get the bag and try some more products just for redheads.
ThisSave
Save
Save
Save