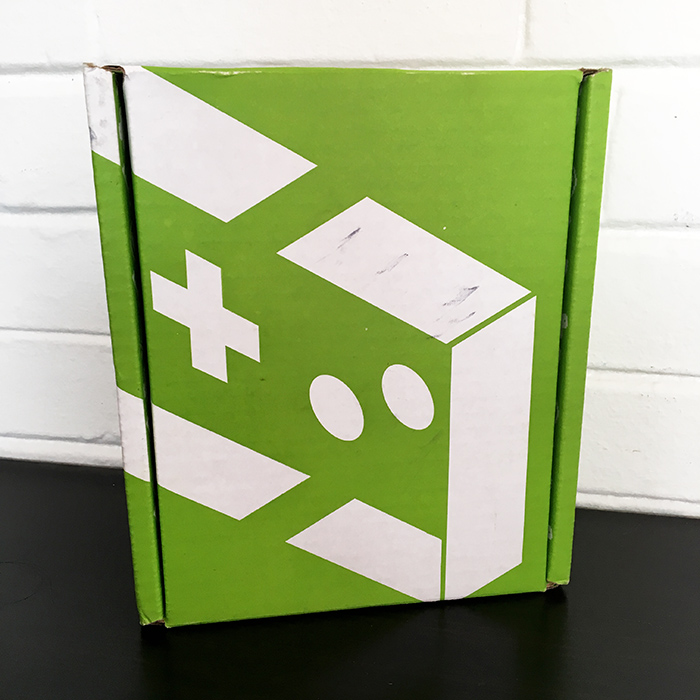 Indie Box is a monthly subscription service that sends out the best independent games from around the world.
Indie Box works with indie game developers and companies to develop a unique Collector's Edition box which includes a Steam Key, soundtrack, collectible items, and more!
Plans:
$24.99/month + shipping*
$72.75/3 months + shipping*
$131.94/6 months + shipping*
$239.88/12 months + shipping*
*Shipping is $4 per month for the US, $9 per month for Canada, and $14 per month for all other countries.
First look: Immediately, there is a small information card and sealed Collector's Edition box. April's game of the month is Super Meat Boy by Team Meat! I discovered Super Meat Boy after watching the documentary, Indie Game: The Movie, so when they revealed that this was their featured game, this was my reaction: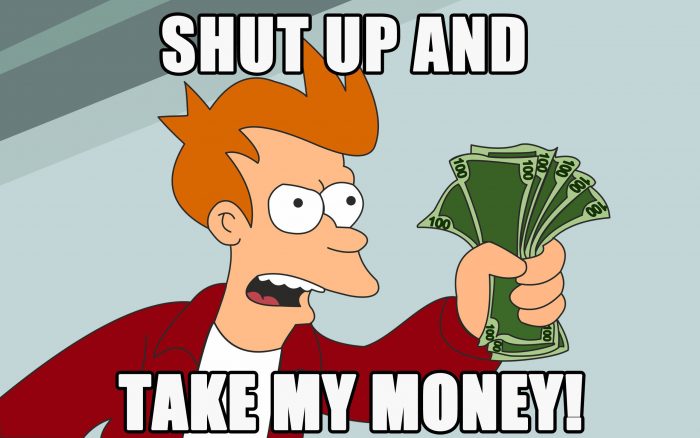 Before I begin the full review, here is a brief detail about Super Meat Boy from Steam:
"Super Meat Boy is tough as nails platformer where you play as an animated cube of meat who's trying to save his girlfriend (who happens to be made of bandages) from an evil fetus in a jar wearing a tux.

Our meaty hero will leap from walls, over seas of buzz saws, through crumbling caves and pools of old needles. Sacrificing his own well being to save his damsel in distress."
Before I received my first Indie Box, the company sent a special greeting card from Team Meat which is a part of the Super Meat Boy box. It tells me I'm dumb and gifted me with a glittery surprise. That was not fun to clean up, but I love the humor!
Also, a sticker bonus for new customers!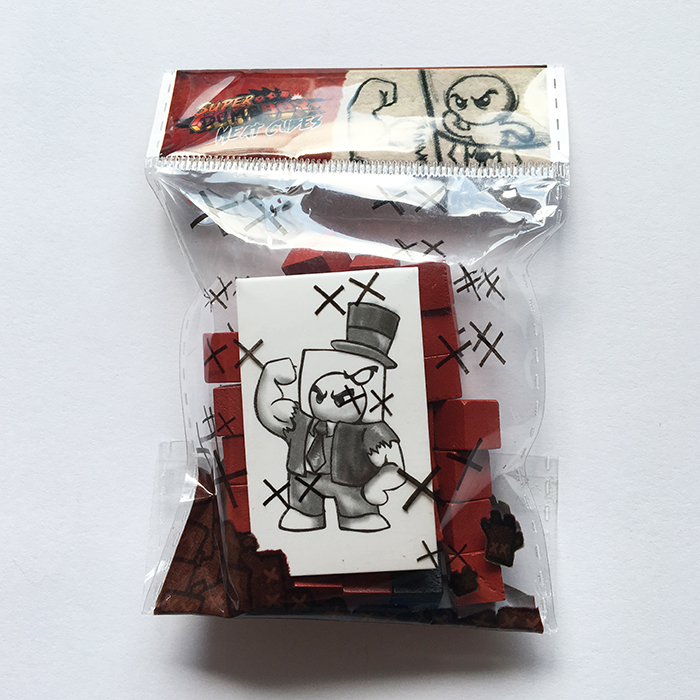 The first item is a pack of Meat Cubes. We have the option to reassemble Meat boy or "leave him to rot." It contains 48 cubes and a small stand of Dr. Fetus.
Unfortunately, my patient skills are a bare minimum, so this is the best I can do for the little guy.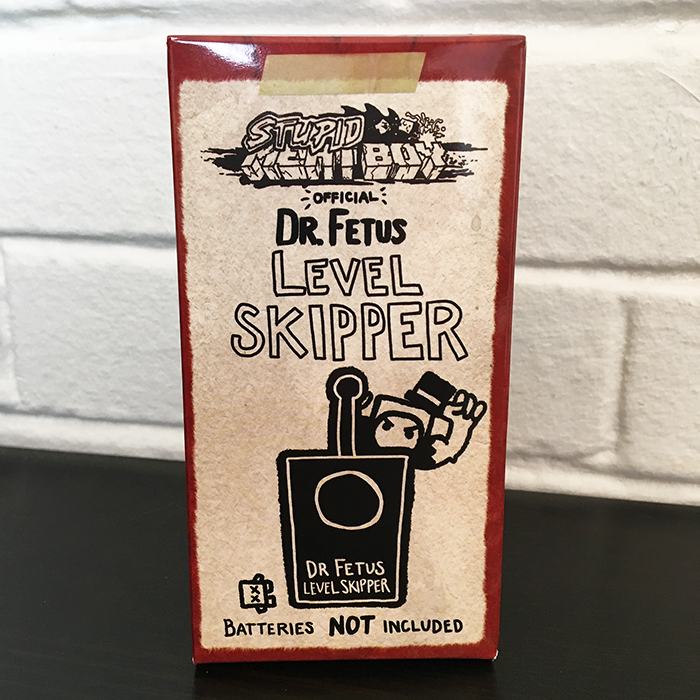 The next item is a Dr. Fetus Level Skipper. Sometimes the levels are challenging in the game, and Dr. Fetus designed an appropriate level skipper for players who just want to give up! In typical Dr. Fetus-fashion, you hear Meat boy die, and then Dr. Fetus calls you a moron.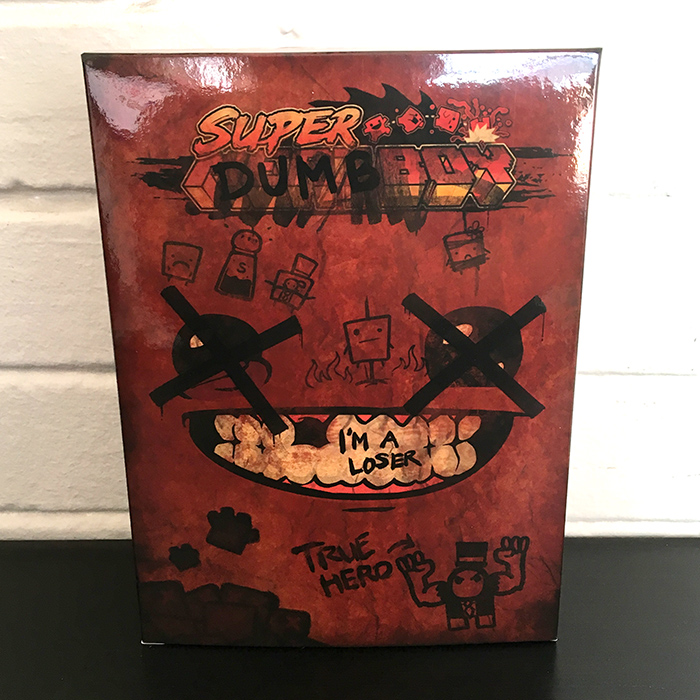 The last item is the Standard Edition game case which includes an instruction booklet, an Indie Box sticker, an installation disk, and 2 CDs which contain the soundtrack. I appreciate the humor and artwork throughout the content! It showcases how lighthearted the game is, and you can't deny how quirky the design of the CD soundtrack is!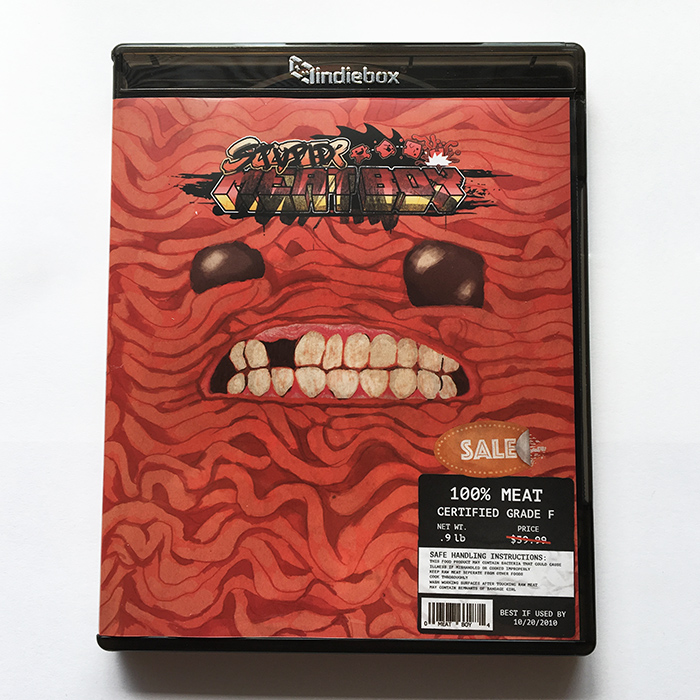 Front of the Super Meat Boy Standard Edition Case. A hilarious design, taken over by Dr. Fetus!
Back of the Super Meat Boy Standard Edition Case
Every month, Indiebox includes a sticker designed after the featured game of the month.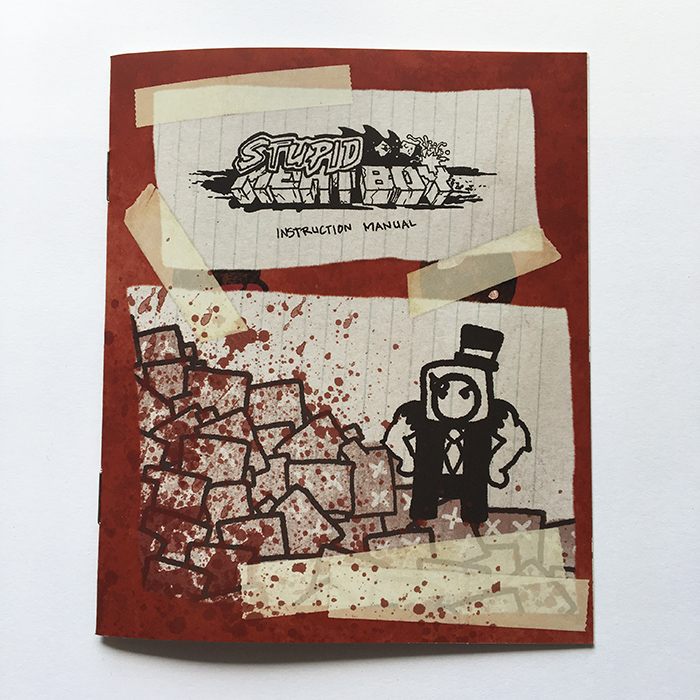 The artwork of the instruction manual is hilarious! IndieBox and Team Meat put a lot of effort and detail into the contents, so you have to appreciate that!
The illustration art located inside the sleeve of the cover art.
The installation disk and 2-disk Super Meat Boy Soundtrack. You can see Dr. Fetus' reflection on Disk 1!
Final thoughts: I cannot express how much I love the Super Meat Box Collector's Edition box by IndieBox! Not only was the game on my radar for years, but the company also brings back the nostalgic feeling of PC gaming and their CE boxes. This service is perfect for players who love to discover games from Indie gaming companies; but keep in mind that it is only for Windows, Mac OSX, and Linux users. Sorry console players!
*NOTE: The Box Reviewers paid for this box to review.