Literary Vacation Club is a book subscription service that sends you on a literary vacation every month!
Plan Options:
The Holiday: 1-2 indie novels in any genre (except for horror, poetry, and erotica), unique items that tantalize all five senses, and a bonus bookish goodie!
$29.99/month plus shipping*
Save $5 with their pre-paid plan – $84.99 every three months + shipping*

The Weekender: 1 indie novel in any genre (except for horror, poetry, and erotica), items to see and hear, and an article that fascinates the smell or touch sense.
$14.99/month plus shipping*
Pre-paid plan is $54.99  every three months + shipping*

*Shipping: $6.99 for the US, $10.99 for Canada, and $19.99 for Worldwide
April's theme is Hogwarts
This month, Literary Vacation Club was delivered in a padded envelope and recycled packaging. I appreciate the thought and care for being more environment-friendly!  Not only it reduces waste, but I am also too lazy to bring the boxes to the recycling bin from the third floor. Don't judge!
If you're unfamiliar with Literary Vacation Club, the items are base on the theme and five senses: Hear, Smell, See, Touch, and Taste. We also received a pamphlet (not pictured), explaining the details of the items and a personalized greeting card from the owner, Ashley!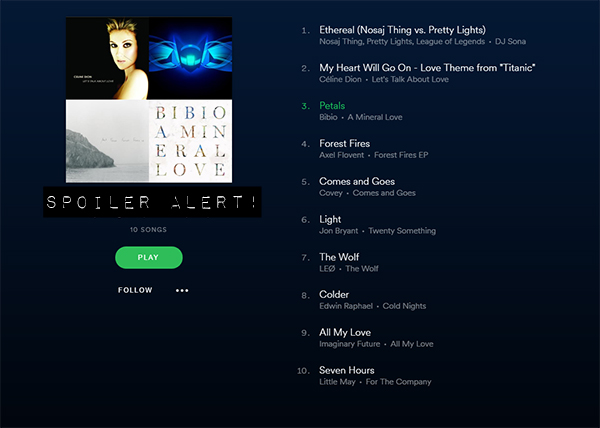 Hear: There is a curated playlist that enhances your reading experience. The playlist contains a mixture of various artists so not only you're discovering new reads, you are finding new musicians as well!
Smell: We received a Forbidden Forest tealight candle and holder this month! It is reminiscent of the Forbidden Forest from the Harry Potter series, and the scent reminds me of fresh laundry with a hint of berries. I've been getting a lot of tealight candles lately, so I'm happy to receive a holder since I'm always afraid of the cat lighting her tail on fire!
See: Literary Vacation features an artist every month, and this time, we also received a second item which is a pin! The artist is Miracle Adkins, and it is a sketch of a scene where the students are on their way to Hogwarts! The button I've received is Draco Malfoy, and I feel neutral about it.
Touch: The next item is a Golden Snitch Pocket watch. I love the details on the watch! The item was packaged in a plastic egg, and honestly, I don't know how the owner keeps the fillings intact! It always tries to escape whenever I close the egg!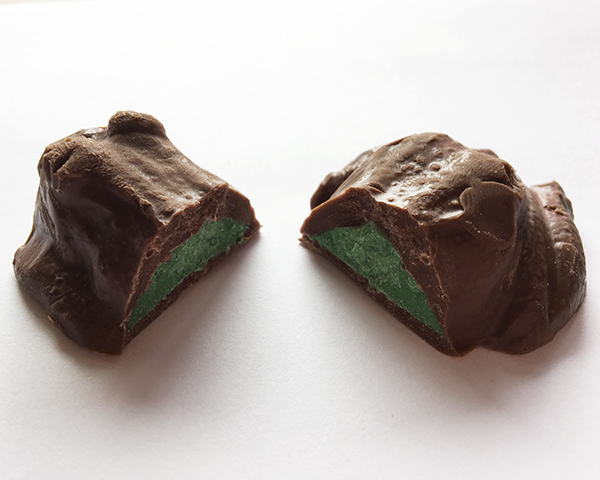 Taste: I always look forward to the taste item every time I open this box! This month is a Sorting Chocolate Frog by Nerdy Noms! It is filled with a Hogwarts House color which makes it a unique experience. I was sorted into the Slytherin House. I am conflicted on which house I belong in sometimes. I was sorted into the Gryffindor house (even though I'm not as brave as I would like to be) but I sometimes I feel more like a Ravenclaw. However, as I get older,  I'm drawn to the Slytherin house so my place in the house depends on my mood during the week. Haha.
Bonus item! The owner of Literary Vacation loves to crochet so time to time, subscribers will receive a handmade item! Since it is Harry Potter related, we received a Harry Potter Keychain Pal. I got Hermione Granger, who is one of my favorite characters!
Finally, the books of the month! We received Soulbound by Christen Stovall, which also includes two bookmarks (one is signed), and Digging in the Stars by Katherine Blakeney.
"Living in the quaint farming village of Brittendell offered a simple life of home and family. When Aislynn, the daughter of a local farmer, and Rorin, the son of a wealthy horse trader, married, another charming love story enlivened the tranquil town. Aislynn and Rorin were profoundly connected, but their relationship came to a screeching halt when Rorin was killed in a tragic accident. Their bond sends Aislynn into a spiraling depression as she continues sensing Rorin's presence. Soon, Aislynn finds herself thrust into a dangerous world of magic filled with hobgoblins, elves, and wizards. When Aislynn is captured by the future king of Venallis and forced to help him uncover a mysterious magical artifact she discovers that fate has far greater plans for her than she ever imagined. Perhaps death is not always the end."
Source: Amazon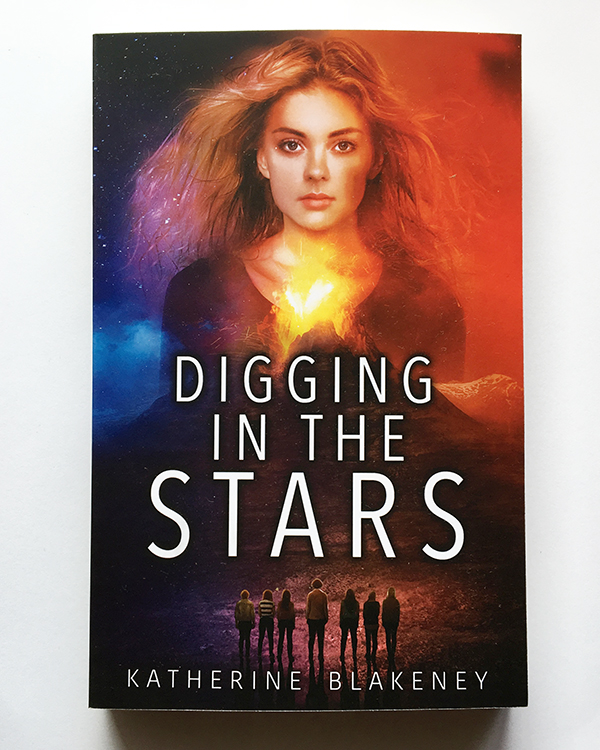 "A lost ancient civilization and the tomb of a legendary king lie buried beneath centuries of ash on the volcanic Planet Thror, but that's not the only reason sixteen-year-old Carter has tricked her Archaeology of Outer Space class into coming here. Her best friend Conrad has just disappeared on a trip to Thror, leaving behind little more than a broken vintage camera. The strange and disturbing photographs she manages to extract make her suspect Conrad's disappearance is somehow connected to the hidden tomb of the last king of Thror.

Unfortunately, the ludicrously over-friendly 'Furry Giants' who have taken over the planet's barren surface would rather offer her cheap souvenirs than answers, and the local officials insist they have no record of Conrad's existence. Inspired by fear for Conrad's life and the chance to make the greatest archaeological discovery of the century, Carter and her friends follow Conrad's footsteps deep into the mountains of Thror's forbidden Black Zone and launch an illicit excavation.

Coded messages, stunning ancient ruins, and clues left by Conrad himself begin to surface as the young archaeologists fall victim to an alarming series of accidents staged by the increasingly hostile Furry Giants. Piecing together a history of dictatorship, terrorism and disguise, Carter glimpses the horrors beyond Thror's flamboyant façade and startling revelations about the friend she thought she knew. The masks of Thror hide devastating secrets, and the golden tomb buried deep in the frozen core may claim the lives of everyone she loves."
Source: Amazon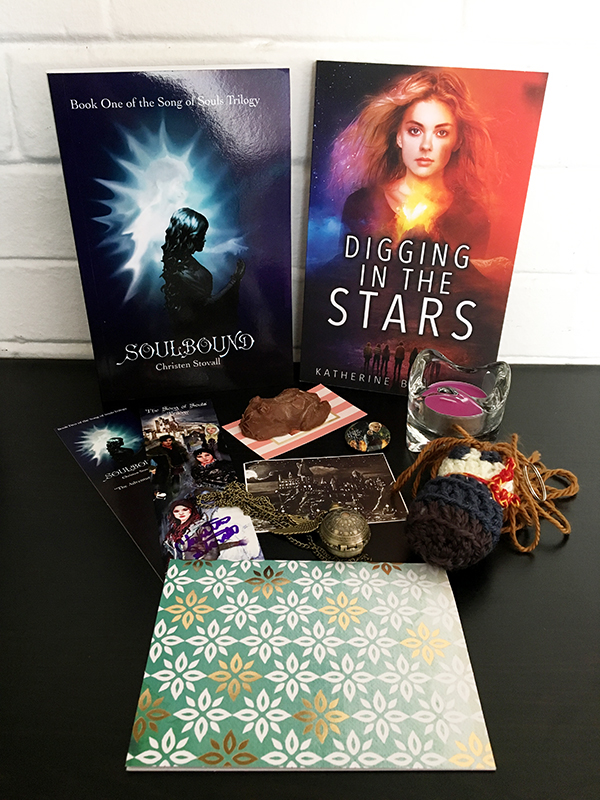 Final thoughts: This was a fun theme from Literary Vacation Club and I'm happy they included Hogwarts as their destination for April! My favorite item is the chocolate frog by Nerdy Noms since it tastes amazing and it sorted us into a house.  Despite my conflicting feelings about which house I belong in, I enjoyed the overall experience of being sorted.  I look forward to reading this month's reads!   
*NOTE: The Box Reviewers received this box to review.