My Fairy Crate is a monthly subscription box that delivers a collection of fairy goods including 4-7 miniatures, figurines, and furnishings. Subscriptions are $27.99/month (shipping included) with discounts for multi-month subscriptions (3 months – $80.00, 6 months – $153). My Fairy Crate ships worldwide.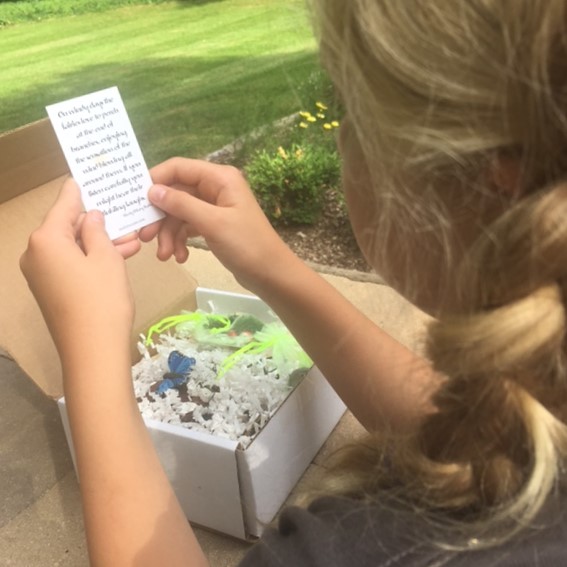 My 9 year-old daughter and I were excited to open My Fairy Crate together. Like most little girls, she loves miniatures. I love gardening, so I was hopeful that the box contained items that we could play with together. Upon opening the box, there was a little card that read, "On windy days the fairies love to perch at the end of branches, enjoying the sensation of the wind blowing all around them. If you listen carefully you might hear their tinkling laugh," a quote by Cicely Mary Barker. It was the perfect way to get us in the mood for all things fairy.
We started unpacking the box, and were delighted with the little fairy garden accessories inside.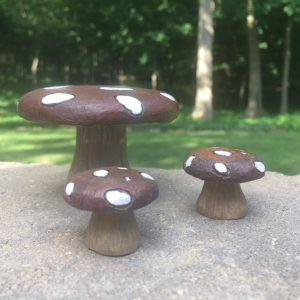 Ceramic Mushrooms – This was my favorite item in the box. The three different mushrooms look so cute together. I selfishly snagged these for my own and placed them in an indoor potted plant. They were of a substantial weight for their size, and of high quality.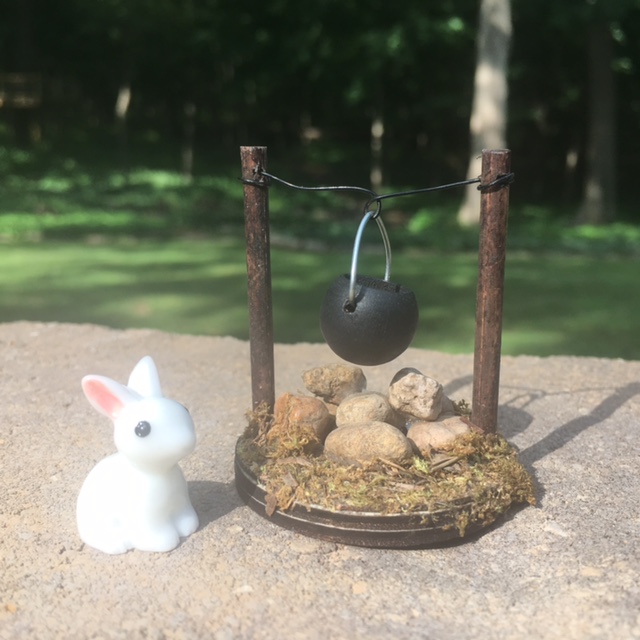 Bunny and Wishing Well – Both incredibly cute. I have a feeling I'll be using the word, "cute" a lot in this review!
Tricycle and Mushrooms – We really liked this little trike, and filled it with the moss and mushrooms. The mushrooms had wire stems on the bottom so that you could stick them into growing media and they would stay upright. Because they're so tiny. And cute!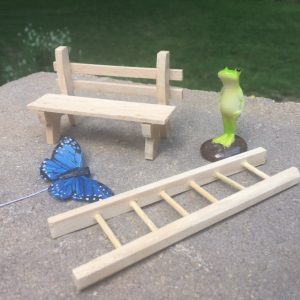 Frog Figurine, Wooden Bench and Ladder, Butterfly – All good items to mix and match and make a fairy scene come alive.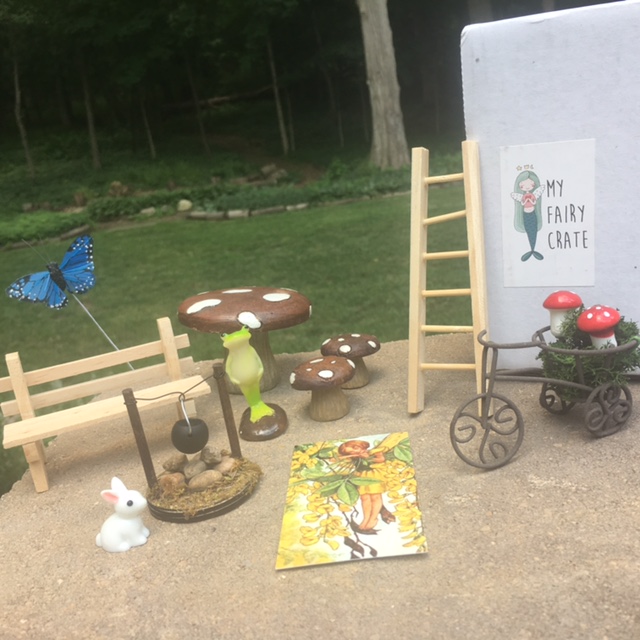 Final Thought: The June My Fairy Crate contained 12 items (more than their standard 4-7 items) and the quote card, and it was fun unpacking all of the little surprises one by one. But we felt like something was missing – a fairy! Being that this was our first box, it would have been great to receive a fairy to "interact" with all of the other accessories. Regardless, my daughter and I still enjoyed the experience of discovering the little items and arranging them in the garden and her dollhouse. Even though we received this box for free to review, I would like to subscribe so we don't miss the July box. If you'd like to give My Fairy Crate a try, you can subscribe here. Check out their Instagram page as well, it's full of adorable inspiration for fairy play.