WeBuyAnyCar is one of the popular sites where people go to search for a car to buy or someone to buy their used car. They've been providing their online car buying service to their customers with an instant online valuation, and the ability to sell your car in a matter of hours.
While WeBuyAnyCar is one of the biggest instant car-buying services available, it's not necessarily the best. There have been complaints about their valuation process and the prices they quote on used cars.
Plus, you can find many options to sell your car quickly, with more choice and speedier sales than WeBuyAnyCar offered before.
In this comparison guide, we look at the best WeBuyAnyCar alternatives based on their search tools, reputation, buyer resources, pricing, and more. Here are our top picks.
Best WeBuyAnyCar Alternatives
This website has a similar setup to WeBuyAnyCar and is part of the Cox Automotive Group. As one of the largest online car buying services, We Want Any Car has a versatile mobile team of vehicle purchasers who are deployed to your workplace, home, or other location to buy your vehicle.
The company offers a free and instant transfer of funds to your bank when you sell your car, and if you use the mobile service, they offer free car collection.
Since their launch, We Want Any Car has grown its network of branches, making it easier for sellers to drop off their cars locally and complete their sales if they want.
Founded in 2009, We Want Any Car keeps growing and prides itself in providing the best prices, with a promise to match any quote that's been confirmed online.
Unlike WeBuyAnyCar, the team at We Want Any Car is known for its excellent customer service, with advice and personal consultation throughout the buying experience. Plus, they have a straightforward online valuation, compared to WeBuyAnyCar's valuation, which people have questioned over time.
They don't charge administration fees for vehicles whose purchase price doesn't exceed £100. Beyond that limit, there's an administration charge of £58.75 and £78.75 for purchase prices of £100 – £4,999 and £5,000 or more, respectively.
We Want Any Car pays instantly via bank transfers, while money transfers are free.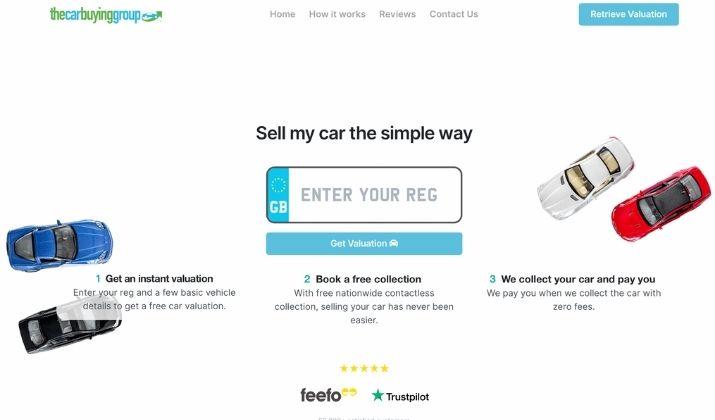 The Car Buying Group was launched in 2014 into the online car buying space and has grown in popularity thanks to its excellent customer review scores.
Unlike WeBuyAnyCar, whose service is wanting, The Car Buying Group is also renowned for its openness, transparent customer service, free collection, and no-fee model.
The team specializes in a free home or work collection service, plus same-day payment with a best price match and guarantee promises. They even have a dedicated call center in case you want a walk-through for their buying process.
Previously, you could drive your car to one of their branches, and get an extra £50 on top of the company's final quote to purchase.
They've since capitalized on their free collection service and popularity and offer it as a standard product with zero fees attached. Today, the company still buys many vehicles monthly from car sellers.
Once you enter your car details on their website, you can discuss your sale with their team on the phone. They'll check the car details and then give you a final quote with a price match promise.
The Car Buying Group guarantees all their offers in advance via phone call and matches finalized offers from rival car buying services – including WeBuyAnyCar. So, the final price you got on the phone is the amount you'll get before they take your vehicle.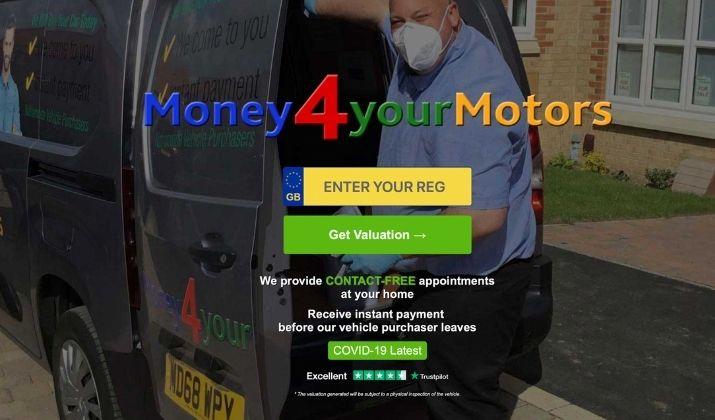 Another popular alternative to WeBuyAnyCar is Money4YourMotors.
This online vehicle purchaser business saves you the time, money, and effort you'd have taken going to a brick-and-mortar shop to sell your vehicle.
The company's network of vehicle purchasers can come to your workplace, home, or other location that fits your needs through their collection service.
Besides home collection, Money4YourMotors also has a drop-off points network for your car sale, if you prefer to take it down to the collection depot.
The site also boasts a huge network of on-the-road car buyers and they make it quick and easy to get a car valuation online.
They don't charge anything for fast, same-day bank transfers, and they pay you before leaving with your car. You also don't pay anything for them to inspect your vehicle.
However, there's an administration charge for vehicles with a purchase price of £100-£5,000 or more.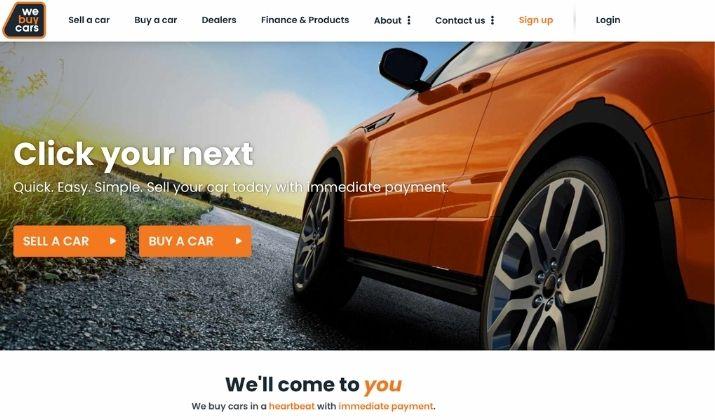 We Buy Cars has been operating since 2011 and provides a car collection service from your home or workplace.
The team works with an independent company that collects vehicles and offers 24/7 customer support via phone.
WeBuyAnyCar has a wider network than WeBuyCars, however, the latter has a strong customer support team and good online valuation process that gives you an instant price.
They also have a sister brand – We Buy Vans, which caters to van owners who want to sell their vehicles.
Once you perform an online valuation on their website, you'll get an instant price offer. The company will then organize to pick your vehicle in 48 hours. The quotes last up to seven days as they do everything to get the best deal possible – unlike WeBuyAnyCar, whose deals aren't necessarily the best for their customers.
We Buy Cars also aren't picky about whether your vehicle is new or old. However, they don't buy any cars whose value is lower than £450.
On collection day, they'll pay directly into your account before leaving with your vehicle. For same-day payments, you won't pay any fees. And, depending on the car's valuation, you'll pay inspection fees between £39.99 and £99.99 if you book a visit to pick your car – whether or not you go ahead with the sale.
SellCar is another great alternative to WeBuyAnyCar. The company was launched in 2007 and is one of WeBuyAnyCar's first competitors along with its home collection services.
The company has a buyer network who travel to any city in the UK to pick your car.
They specialize in buying vehicles that are not more than eight years old and have fewer than 80,000 miles. However, don't misconstrue this to mean that they're a high-end vehicle buyer.
With SellCar, you can enter your vehicle's registration number and answer a few questions before you can start selling the vehicle.
Unlike WeBuyAnyCar, the valuation at SellCar isn't instant. Their team processes your car details manually before considering whether to buy your car if its valuation is £2,000 or more.
If you meet SellCar's criteria, they'll talk to you, confirm a quote via phone or email, and send a representative to collect your car should you agree to the price they offer.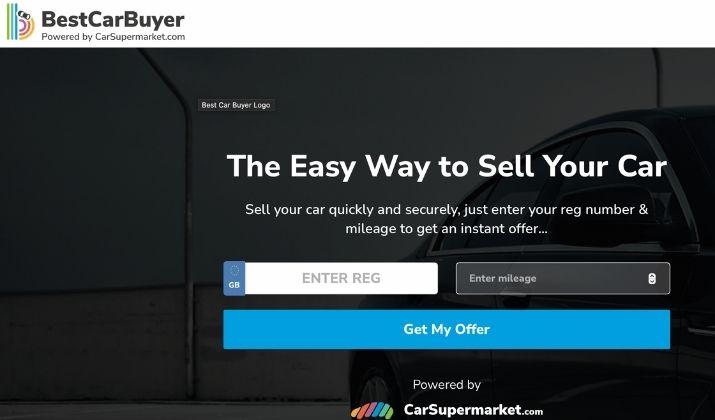 Best Car Buyer is a car buying company that provides collection services for your vehicle. Since 2008, the company has been buying cars and trading as a WeBuyAnyCar alternative.
They provide vehicle collection services and visit locations across the UK to buy cars.
The company offers an online valuation where you enter the details needed to start the process of selling your car.
However, they only buy cars not more than six years old with low mileage. If you have a high-value, classic, or prestige model or marques, they can make an exception.
Once you have a valuation on Best Car Buyer's website and accept the offer, the team will respond within an hour to discuss more on the car and how to collect it if you agree on a price.
The company doesn't charge administration or payment fees, but the offer you get on the phone may change after they physically inspect your car – something you'll find with WeBuyAnyCar.
Once you're in agreement, they'll transfer your money to your bank account 'same day' before the sales representative collects the car from your office or home.
With its roots in the early 20th century, Evans Halshaw has continued to expand and grow with 10 brand partnerships to boot. As one of the most recognizable names in the automotive space, the firm has accrued a large network of franchised dealers across 130 locations.
They offer the option for you to book appointments to sell your car online, minus the middlemen that come with instant car buyers. Evans Halshaw claims to be able to give higher prices than you may find elsewhere. You can't say the same about WeBuyAnyCar.
To get started, they'll need your details after which they'll email you a valuation confirmation email. However, they make certain assumptions about your car before giving you a valuation online.
Once that's done, you will book an appointment, take your car to the closest drop-off center, and check your car there before giving you their final price.
Evans Halshaw pays via bank transfer, which is processed in three working days, but if you want it same-day, you can pay £15 for that.
Arnold Clark is another good WeBuyAnyCar alternative. The company boasts a rich history of Scottish success that goes back to the 1950s where it started as one showroom and has since grown into a nationwide dealership chain.
Its founder, Arnold Clark, is hailed as the first billionaire car dealer in Britain, having handled top brands like Land Rover, Jaguar, and MG Renault.
In more recent years, they've moved their business to the digital space, and have launched an online valuation and booking system so you can sell your car.
Arnold Clark offers a wide range of services and a simple online valuation process.
Once you complete the valuation, you can book an appointment at your local drop-off center, and then the Arnold Clark team will call you to guide you through any questions you may have.
From here you can take the car to the drop-off center and once they confirm that everything is okay, they'll make payments, which normally take about 1-3 business days to clear.
AutoTrader is one of the most-used car sites and one of the most-recognized online vehicle marketplaces.
The platform has a huge number of vehicle listings plus an advanced search tool that draws buyers and sellers to trade there.
The advanced search tools make it easier for buyers to find what they need, while sellers enjoy the listing package options with money-back guarantees that ensure they're not charged if they don't make a sale.
Plus, you can sell the vehicle to a dealership or get an instant cash offer on AutoTrader. This is helpful if you just want to sell your vehicle quickly compared to minting out every single ounce of profit from it as you can.
While there's no free listing option, sellers are assured of a huge audience who will view their listing, thereby justifying the fee they pay for each listing.
Unlike WeBuyAnyCar's platform, AutoTrader listings are automatically listed on Kelley Blue Book's site. Plus, AutoTrader has an easy-to-use interface with a huge number of buyers. Their inventory also includes 250,000 private owners and 40,000 dealers, and extra tools to research and compare vehicles.
They also help with insurance, finance, and warranty, give vehicle history reports, buying or selling tips, and an instant cash offer program or trade-in credit once everything is confirmed.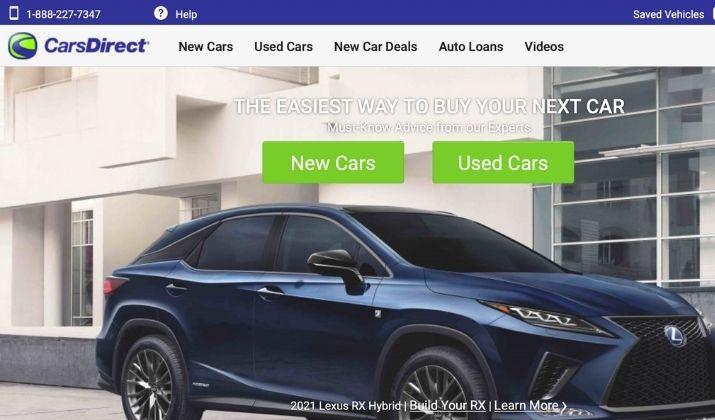 CarsDirect offers buyers a basic and easy way to compare vehicle listings from local dealerships. The site's interface is simple and not cluttered, with a simple search engine and buyer guides that are useful to their website visitors to help them make the best choice.
Since 1998, when they launched their first website, CarsDirect has been helping buyers and dealers trade directly online.
Unlike WeBuyAnyCar, whose reputation has been impacted by customer mistrust in terms of payments, CarsDirect enjoys an A rating on the Better Business Bureau, owing to how it conducts business.
Not only does it provide helpful buyer resources, but does more than show listings. The platform showcases the best deals in your area, upcoming seasonal deals, and pricing on upcoming models so you can narrow down your search.
It also has a clean results page that displays everything you need to know including a check availability button that leads to the dealer's site and CARFAX report. You can also search for cars by financing deals.
Their online loan application process takes a minute to complete, after which it goes to CarsDirect's lender network and returns a list of financing options with repayment estimates.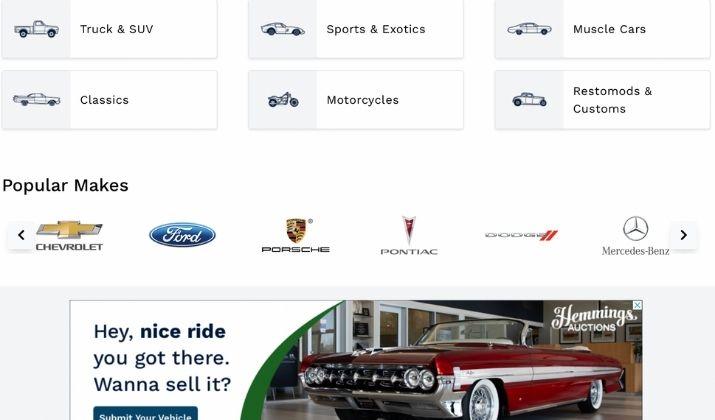 Hemmings is the best WeBuyAnyCar alternative for classic cars and car parts. The site offers information about local auctions and car clubs through a blog and newsletter for buyers and car enthusiasts seeking car parts and classic vehicles from the 1930s and 1980s.
Unlike WeBuyAnyCar, Hemmings deals mostly in classic and vintage vehicle models or collectible cars. Once you list your car there, it can reach millions of prospective buyers who truly love cars and know what they want.
You'll also find people who know the car and how it needs to be transported. This is relieving because you're not worried about potential interactions with people who know nothing about the car they're buying.
Initially, Hemmings was a magazine of four pages and has grown into the leading classic car site with more than 20,000 searchable ads.
They combine car parts and tons of vintage car resources. Even though the site isn't BBB accredited, it still enjoys an A rating with them. Plus, they have price guides, virtual dealer, and auction showrooms, which WeBuyAnyCar lacks, buying tips, and multiple magazines you'll love.
They also have a searchable database and sweet advertising packages that can go for two weeks and includes a professionally written ad, videos and photos, a six-month premium classified ad, and a dedicated listing concierge.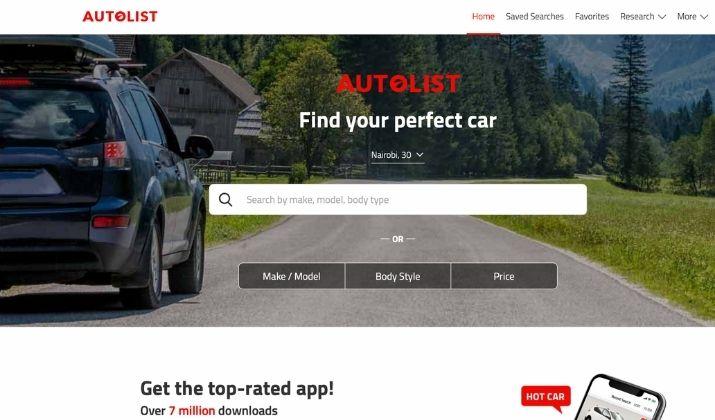 If you want a car buying/selling platform you can access easily from a mobile device, Autolist is worth considering. The unique site collects listings from many websites and car apps in one intuitive, easy-to-use app.
Since 2014, the app has amassed millions of visitors and an A+ rating from the BBB, even though they're not accredited with the organization.
The top-rated app has a fair price comparison tool, and you can browse millions of used vehicle listings compared to WeBuyAnyCar, which doesn't aggregate listings from other platforms or apps.
You also get valuable information like days on the market for each vehicle, price changes, and the CARFAX report.
Also included is a Listimate tool that compares car prices to other similar listings in your area so you can get the best deal. Once you sign up, you can set email alerts based on specific vehicle search criteria.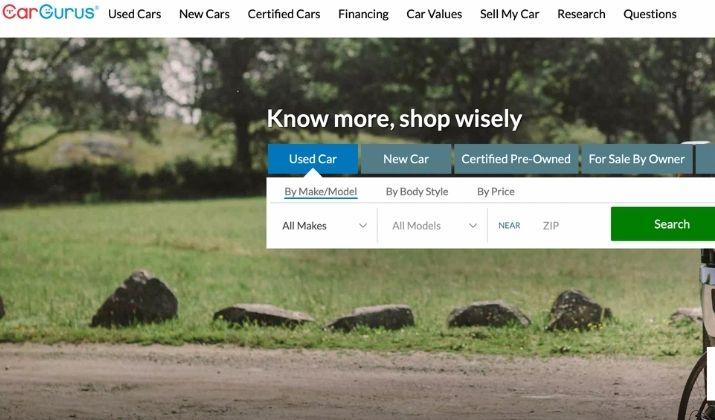 CarGurus is the best WeBuyAnyCar alternative for people looking for cheap cars. The site combines a marketplace with advanced research tools that assess your car's market value accurately.
You can make your listing for free, but pay a flat $99 rate if you're successful in selling your car on the site. CarGurus gives you an audience of about 20 million buyers on the site monthly and a deal rating on each listing that tells you if it's overpriced or a great deal.
You also get powerful data analytics, vehicle history reports, and dedicated support throughout the process from start to finish.
Its advanced algorithms compare car details to similar cars and assess its market value combined with the duration of the listing and price increases or drops. This way, you can find a bargain and have more room to negotiate.
You can also find many reviews from other buyers and research tools to educate you about the quality of the car. Payments are processed as part of the transaction, which is secure, and you get your money in your account within three days.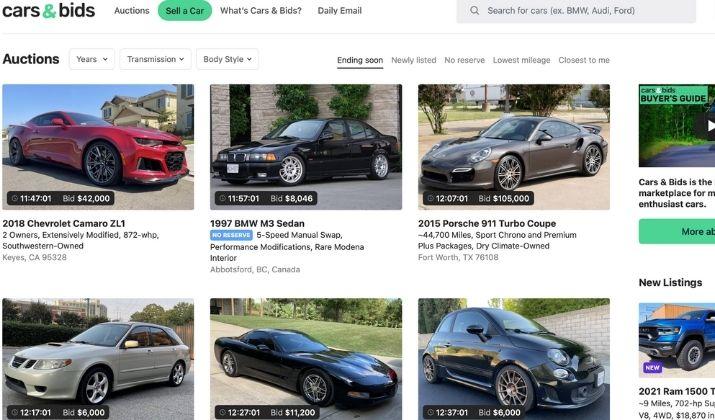 Cars & Bids is an online auction site with an easy listing process, low auction fees, and car history reports.
The site has been aggregating online classifieds for cars, drawing results from multiple databases like eBay, AutoTrader, Craigslist, Carvana, and more.
Unlike other WeBuyAnyCar, Cars & Bids gets your car listed as fast as possible and works with sellers to get the best schedule for you. Plus, some listings are featured by YouTube celebrities and the submission process is simple so you can quickly know whether your car is accepted or not.
eBay Motors is part of the global eBay marketplace online that's been around for over two decades. If you want to sell your car locally, it's one of the most reasonable options on the table.
It can also be a good platform to use if you know how eBay works. The process of listing your car is easy and simple to set up, and you won't be charged any fees. The site also includes new and used motorcycles, vehicles, boats, and recreational vehicles.
You can sell your car via a fixed-price listing or auction, with the latter giving you more than expected for your car especially if you get multiple bidders.
eBay Motors says that vehicles are sold on their site every three minutes, which is a much shorter time than WeBuyAnyCar, whose timing is about an hour or so.
Wrapping Up
There are many WeBuyAnyCar alternatives you can use based on your needs. Each one stands out based on the advanced search tools and their history of selling cars online.
If you're thinking of buying or selling a vehicle online, you can choose from any of these 15 alternatives to find the best one for your needs.