Bonjour Jolie Box is a menstrual box for women during their "time of the month".  The box comes with a variety of snacks, pampering items, and your choice of pads, tampons or both from any brand that you can imagine.  Bonjour Jolie ships worldwide, and their pricing for their basic box, including pads and/or tampons is as follows:
$22.50 INCLUDING shipping/month in the US
$30 INCLUDING shipping/month to Canada
$36 INCLUDING shipping/month Worldwide
Order Bonjour Jolie Box: https://www.bonjourjolie.com/
Now, I suffer from Celiac Disease and I am allergic to dairy, so I can't use a lot of other feminine boxes that just send generic sweet treats and other snacks.  HOWEVER, Bonjour Jolie takes care of people like me.  They have a gluten free option, vegan option, organic option, kosher option, Nut Free Option, Caffeine Free Option, and a Sugar Free Option.  You can also add in more treats, makeup, or pampering items for an extra fee.  Some of the dietary options are extra as well, but most are only $1.99.
That being said, Bonjour Jolie is just about the best period box you could ask for.  My only problem with them is that you can't cancel or skip your subscription without emailing them, and you have to repeatedly go in and add on the extras that you want.
September's box was French themed, and just adorable.  The box comes in a plain white box that doesn't label the brand for discretion.  However, when you open the box you are faced with a paper that lists everything that is included in the box.  The only problem with the paper is that the snack options listed will be wrong if you switched out the items due to allergies.
The first item included was an adorable French macaroon lip balm.  It actually looks like a macaroon and smells just as delectable as one as well!  It feels great on your lips.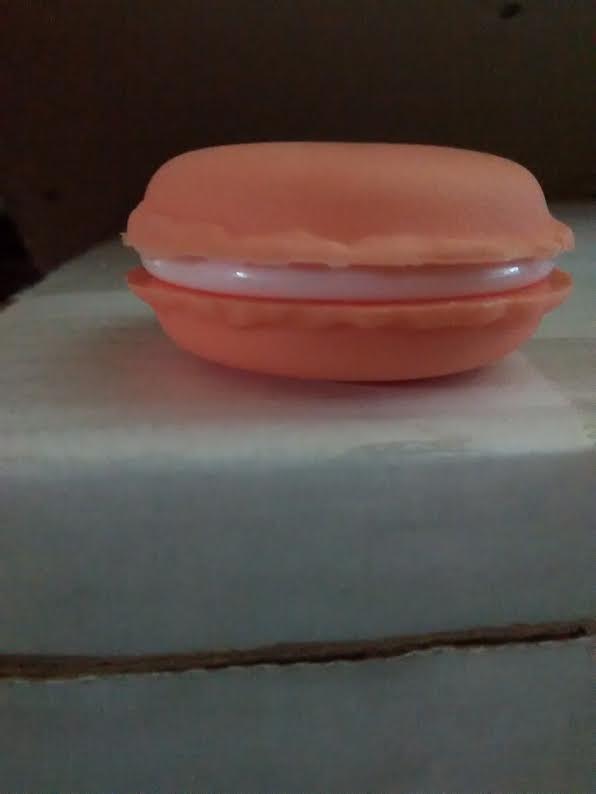 The next items (and possibly the most important) were the snack items!  I loved the vegan and gluten free options included this time.  Each month the snacks are different, and that is one of my favorite parts of this box.  This month I received a pack of gluten free and vegan brownie crisps from Lucy's, freeze dried bananas from Brothers – All Natural, a tropical cookie from Caveman Cookies, a Kit's Organic fruit and nut bar, a bag of Laiki rice crackers, assorted Ceylon tea, and a cherry pie fruit bar from Betty Lou's.  Needless to say, all of these snacks minus the teas are history and didn't last a day.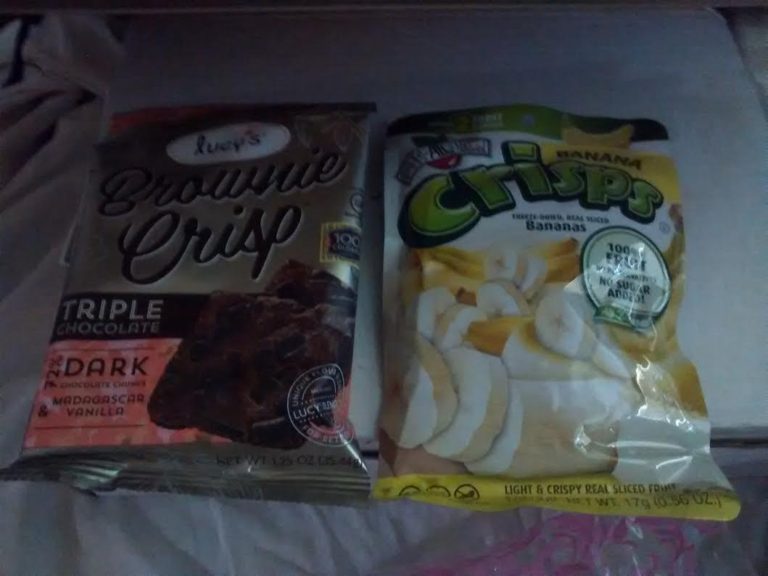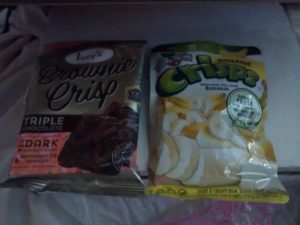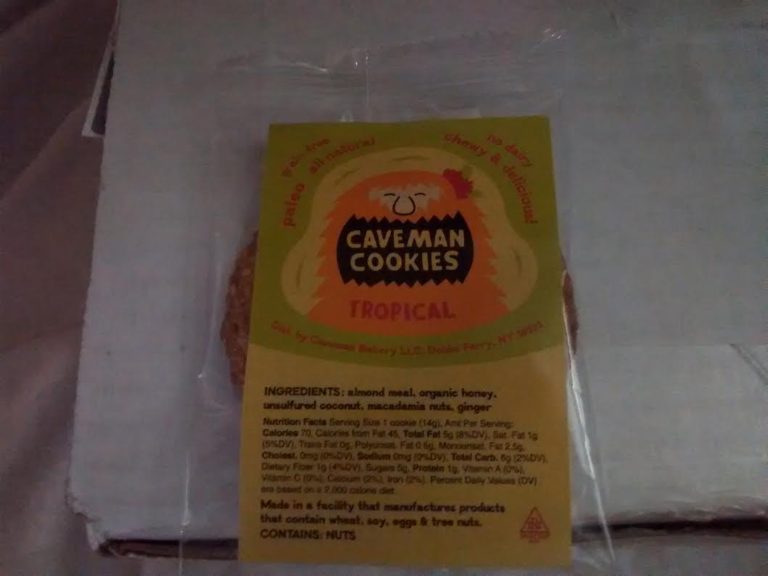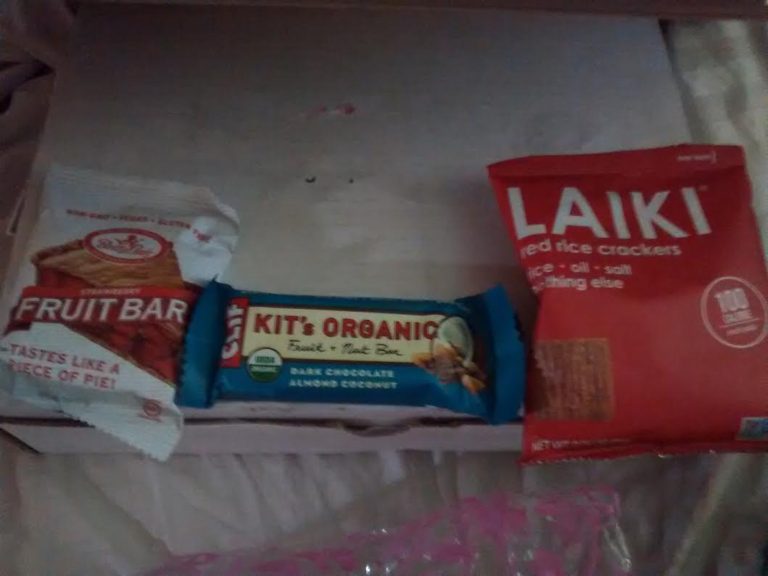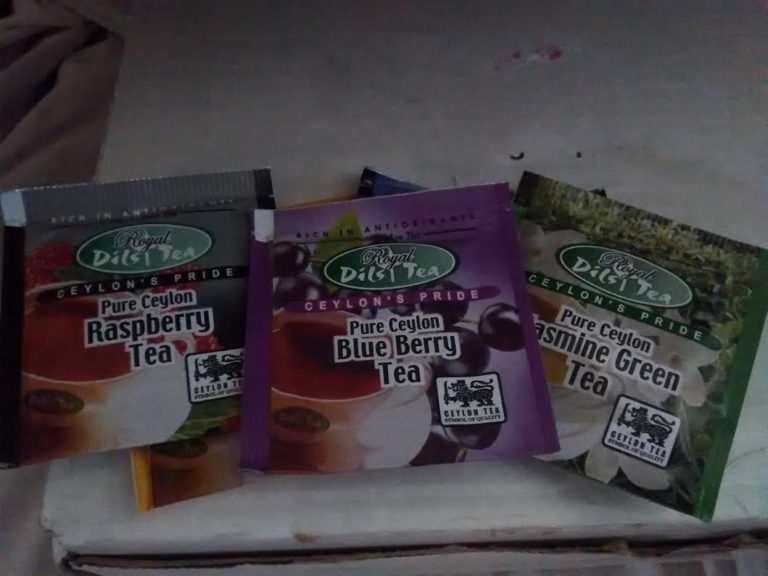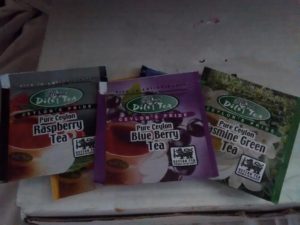 The next item is a fizzy bath bomb that is pink and under the scent "Crazy Love".  I used this bath bomb last night and it smelled beautiful!  The scent was very light and warm, a bit flowery and sweet, and it turned the water a bright pink with a few sparkles.  The dye didn't stain my tub and the glitter washed away once I was done.  The rose petals were also a nice touch.
A cute gold bird necklace was also included as a gift.  I don't wear jewelry very often so I will be gifting this away, but it did fit in with the elegant French theme.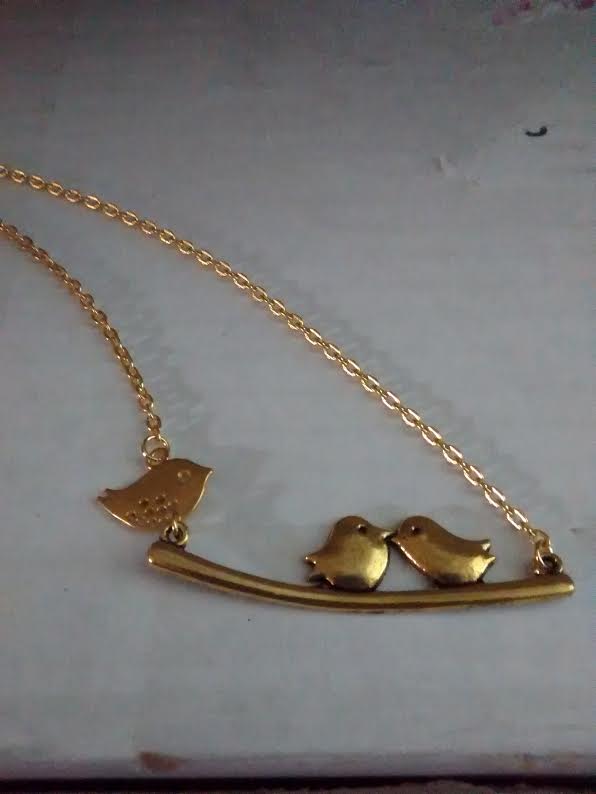 Lastly, I received Natracare Regular pads in this box which I specified when ordering.  They are organic and the box is made from recycled materials.  I also received a couple of feminine wipes and two packs of Advil.
Overall, this box is very helpful and it comes with some cute bath things each month.  I think that this box is definitely a necessity box, and it does have some nice personal touches.  It would be a perfect gift subscription or for a way to pamper yourself during those hectic days of the month!
Save