I was so thrilled to get the October Henny & Roo subscription box! I don't have chickens myself but, I live in farm country and have a "Chicken lady" right next door that I love like a 2nd mom. She doesn't understand the whole "subscription box" thing so instead of trying to explain it, I decided to show her by giving her the box.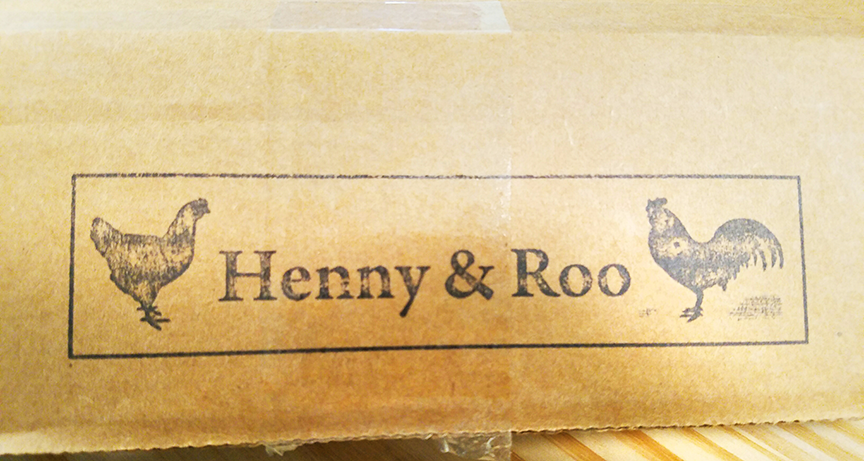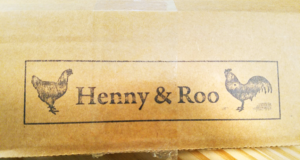 Henny & Roo : Quality chicken products delivered monthly

Treats, coop maintenance and first aid products for your backyard flock, and useful chicken-inspired gifts for you!

They offer a monthly box for $29.95 +shipping with discounts for multi-month subscriptions.
The October box was chock full of awesome stuff for the chickens I rely on for my eggs – A perk of having them right next door 🙂
It started out with Pumpkin Party treats for the flock: a mix of Chubby Mealworms, hulled pumpkin seeds and cracked corn.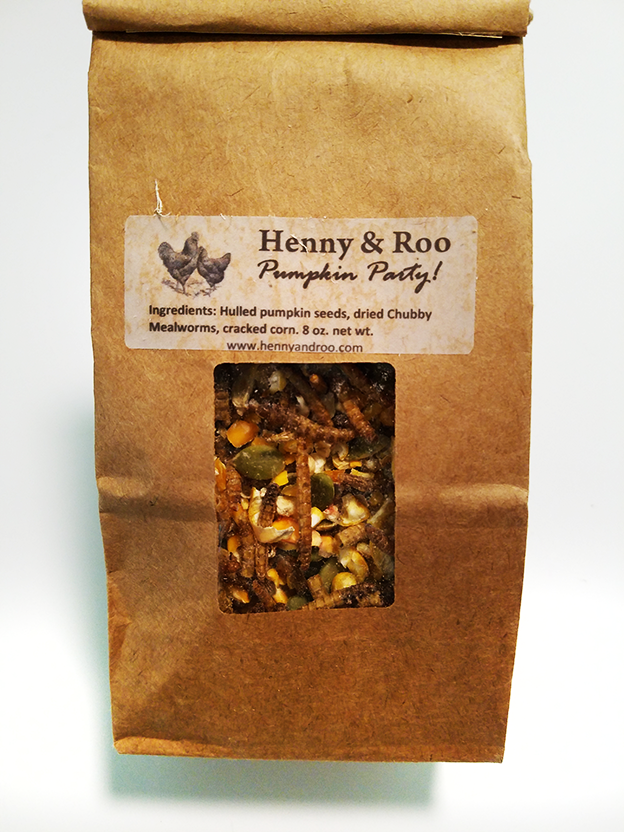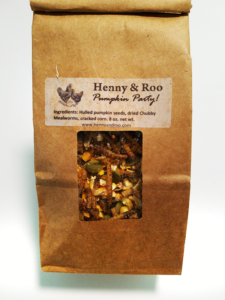 Next we had Tasty Grubs from TastyWorms:  a high protein treat for your chickens.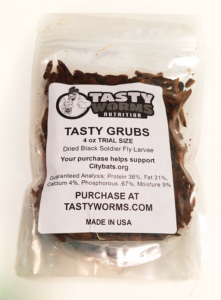 A bag of Bird Charcoal: Activated charcoal can be sprinkled on the floor of the coop, added to grit and, when added to feed, it reduces ammonia in manure, neutralizes odors and makes for a better fertilizer.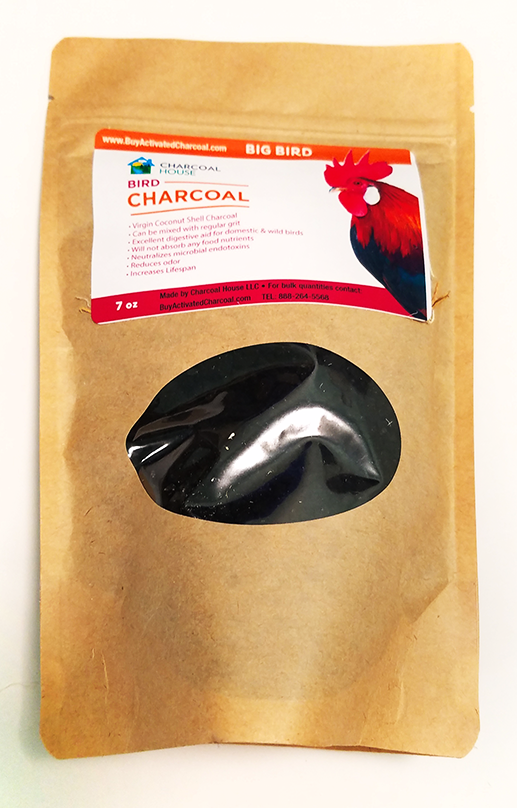 My neighbor had no idea what Ropiadar Liquid Oregano Supplement was for but, once she read the description, she said "I can't wait to try this!": Using the included syringe, add 5ml to every 1 gallon of your flock's water supply to prevent bacterial and fungal infections.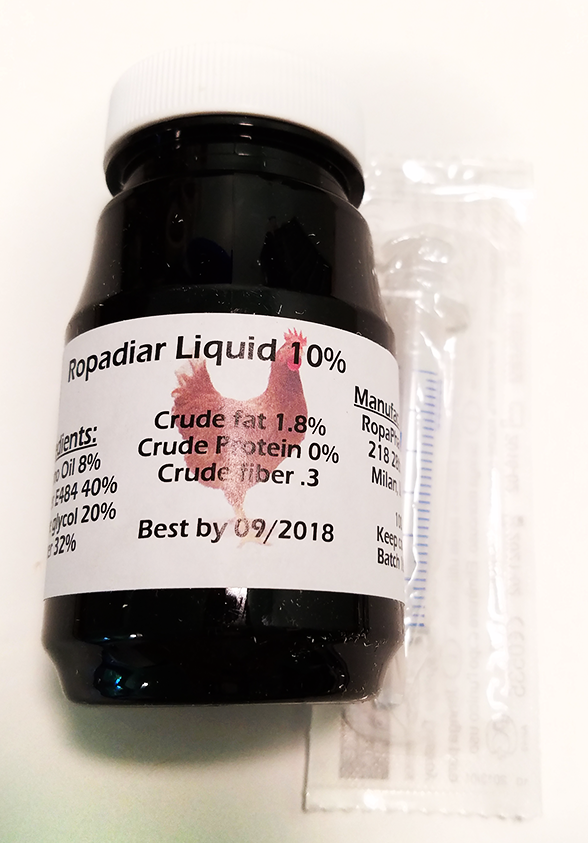 She LOVED that the packaging included nesting box liner which made all the packing materials recyclable- Bonus!
We couldn't wait to tear open the Sea Salt Caramels from Little Red Hen, they were so smooth and yummy. A nice little treat just for Chick Moms & Dads.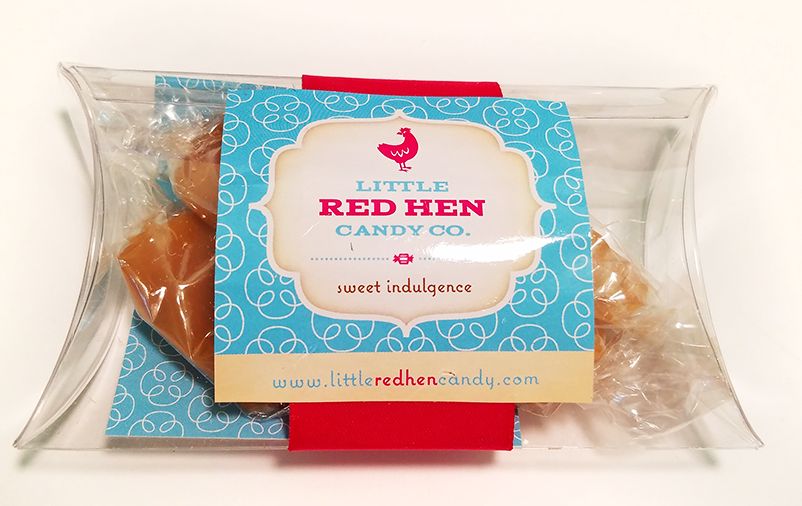 Finally, I already knew what the final item was so, I was dying to see what she thought of the Chicken socks. She started laughing as soon as she pulled them out of the bag.
She said, "I can't wait to put these on! They are so cute. What a great touch." I expect her to knock on my office door any day now just to show me that she's wearing them with her barn boots. (I'll be sure to take a pic when she does, lol)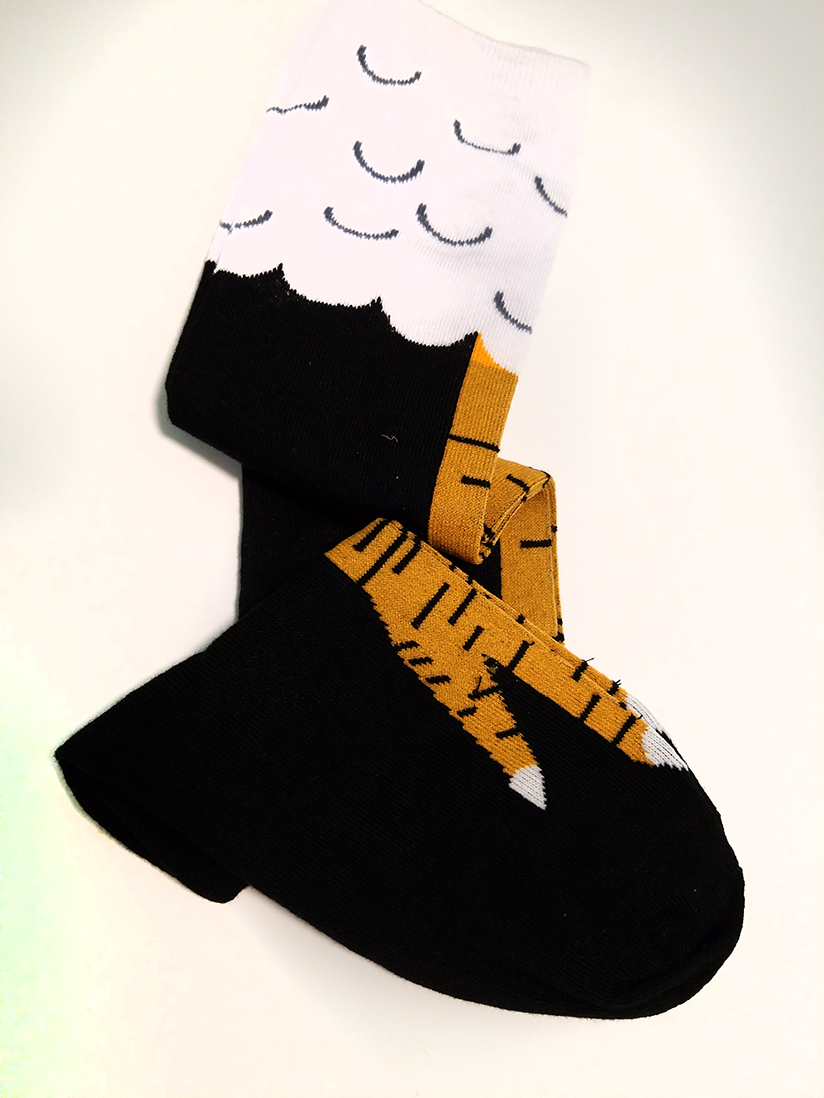 Overall, the box was a HUGE hit and my favorite hens are enjoying their treats right now. If you are a chicken owner I highly recommend the Henny & Roo box. Can't wait for the next one to arrive.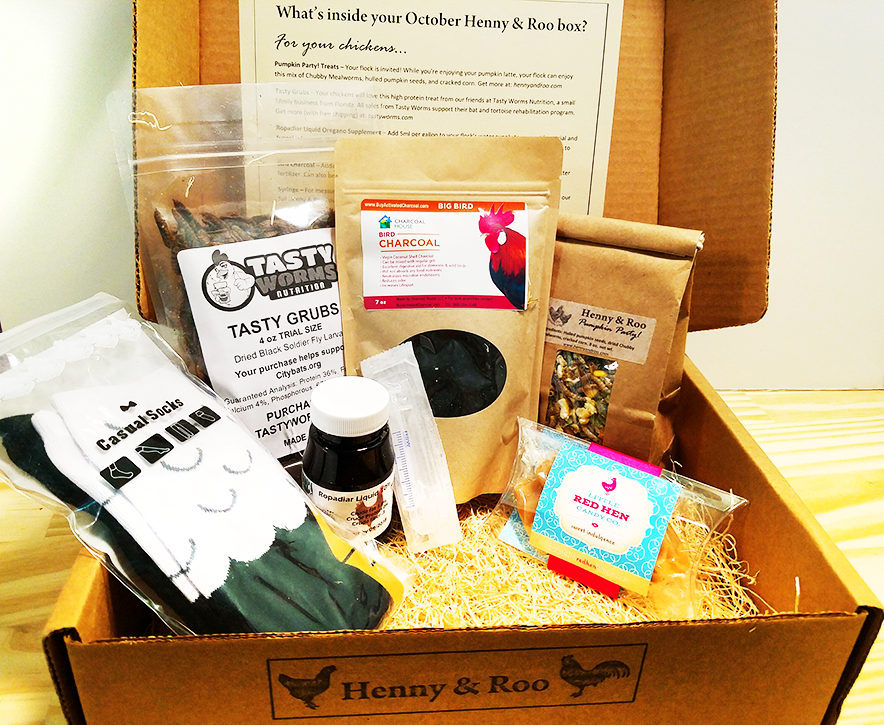 Save
Save