Let me start off by saying, yes it is October. I know this, but I received my September box in October. I received it on the 11th of October, and it has been shipped out on September 20th. Clearly their shipping company has/had some major issues as it should not take this long to arrive! While I do not blame Birchbox, I still contacted them to alert them of the issue. They replied that they will look into it and moved my ship date up to the 10th of the month from now on. Needless to say, I was pleased with how they handled it. (Also see best makeup beauty subscription boxes).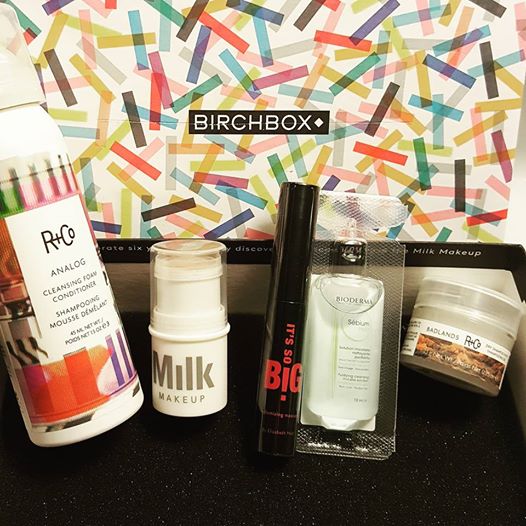 Now onto the box! This frankly was a great box! The sample sizes with very generous and most of the brands and items were actually things I will use and fit my profile!


Travel Size R+Co Cleansing Foam Conditioner 2oz MSRP $18 (yes $18 for the 2oz size!)
Light as air? Sign us up for anything that helps fight the evil forces of gravity. ANALOG is the only step you need to weightlessly soften and condition, no matter what kind of hair you've got.
Good for: Color-treated, underhydrated or coarse hair.Which is really great because that is my hair to a T. I tried it and loved it! A bit pricey but I will buy it form Birchbox, with a discount of course!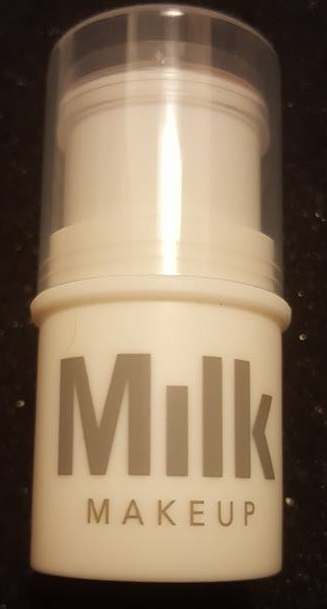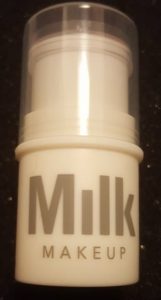 Next we have Milk Highlighter Sample $4
Luminous cream stick instantly creates a radiant glow. Universally flattering shade brightens every skin tone. Milk Melt Technology allows highlighter stick to instantly melt on contact with body heat, while mango butter, peach nectar and avocado oils provide hydration. Sweep across cheekbones, bridge of nose, or décolletage. Use on shoulders and legs for a subtle sheen. Blend with fingertips. All Milk Makeup products are cruelty-free.
This was a great creamy formula that glided on smoothly and stayed put for a great warm highlight accent!

Travel Size Elizabeth Mott It's So Big Mascara $8
Why you need it: A unique formula that lengthens and curls your lashes without smudging! Maintains mega volume for the whole day and is easily removed.
Ideal For: • Separating Lashes • Bottom Lashes • Layering Mascara • Reapplication • Maximizing Curl
I need a budge proof, smudge proof, non clumping, non flaking formula for my everyday mascara, this fits the bill perfectly! I wore it to the Gym and I did not come home with racoon eyes! Big Plus!
One part dry shampoo, one part styling paste and 100% badass on days when you want to add texture and hold to slept-on hair.
Good for: Adding amazing second-day texture and absorbing oil. Its matte finish and re-workable hold mean no build up, just serious style.
I have never used a dry shampoo and this one was difficult wot work with. It is a thick almost hard paste, that you scoop up and work into your hands and then apply to your hair. I think a spray would be much easier to use than this mess honestly.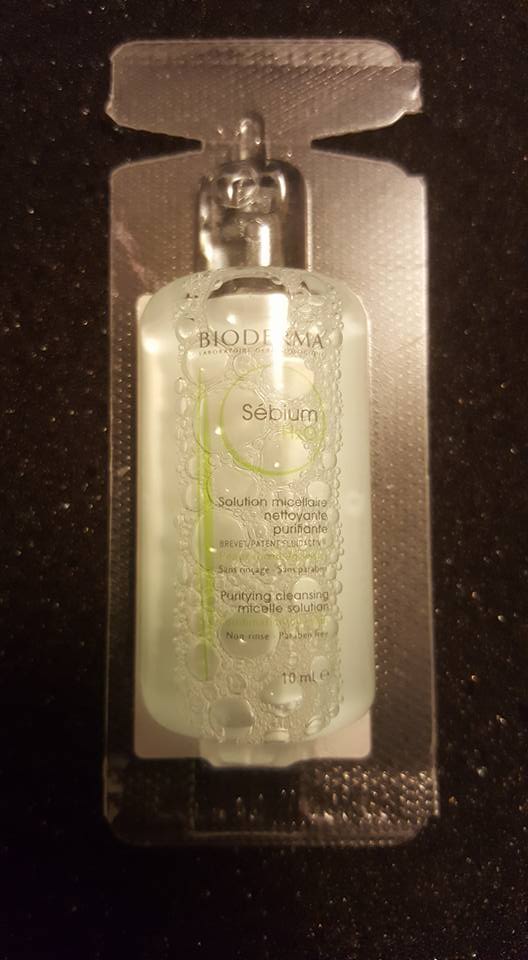 Bioderma Sebium No Rinse Makeup Remover Sample
A cleansing and make-up removing water that gently purifies combination or oily skin that is hypoallergenic, paraben-free, non-comedogenic, and contains no coloring agents.

It is a nice clean formula that removes my makeup fairly well. I wear lipstick and eyebrow makeup that are budge proof and smudge proof and it barely touched those areas so it isn't a strong one.
All in all, my $10 box had a value of $36! I am pleased with the sample choices, the sizes, and the value!
Till next Time! -De