BarkBox is a monthly dog subscription box for your furry baby(ies) in your life! Plan begins at $29/month with free shipping in the US ($5 for outside of the US) and offers prepaid plans so that it can help you save money! This box was paid for and it is for the "Just Right" size which is for a 20-50LB dog. (Also see puppybox vs barkbox).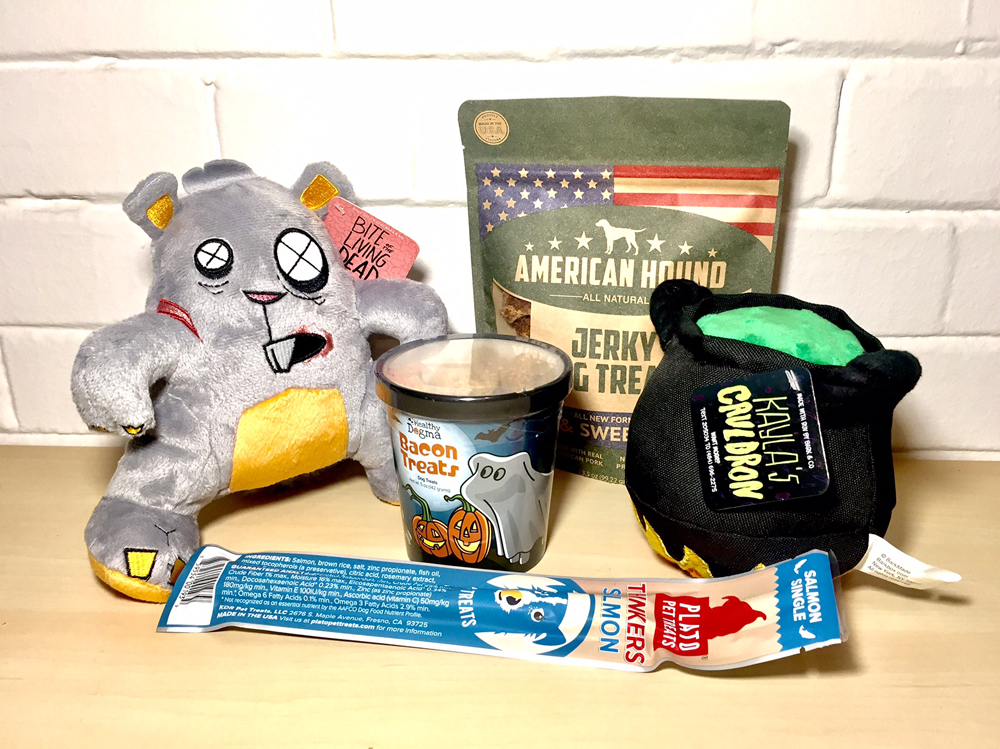 What you will receive: 2 dog toys, 2 full bags of treats, and a chew treat
Current promo: 50% off for 6 or 12 month plans!
Story time: BarkBox is my all time favorite subscription box. I look forward to their cute and creative dog toys (they produce their own plush toys) and it is worth it to see how excited my furry baby, Ripley, gets every month! November will mark our one year anniversary of being a BarkBox subscriber!
This is Ripley, our BarkBox tester and reviewer!
First look: The one thing I love most (other than their toys) are the cute little designs on their tissue paper! BarkBox don't announce their themes or offer sneak peeks so when I first saw bats, I got excited! Clearly, this month is a Halloween/spooky theme and I am a huge Halloween, horror, and anything creepy fan!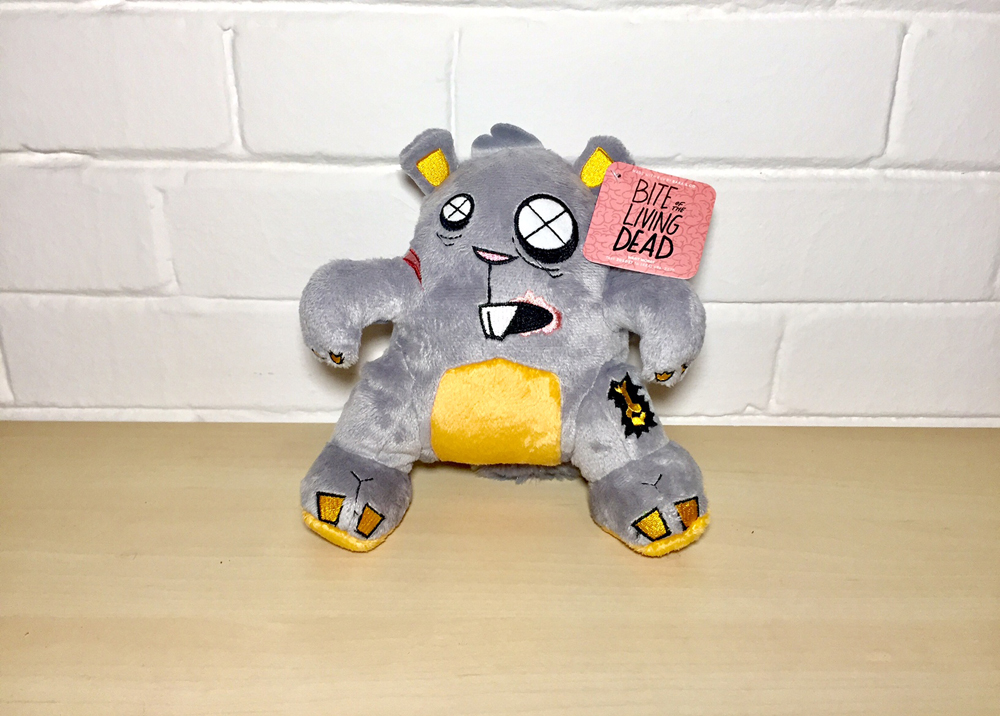 The first item I pulled out was their "Bite of the Living Dead" toy and oh my goodness! How adorable is this?! I almost wanted to keep this toy for myself! Haha. This little guy is a squeaker and possibly one of the softest material I've ever felt on a dog toy. Ripley loved it too!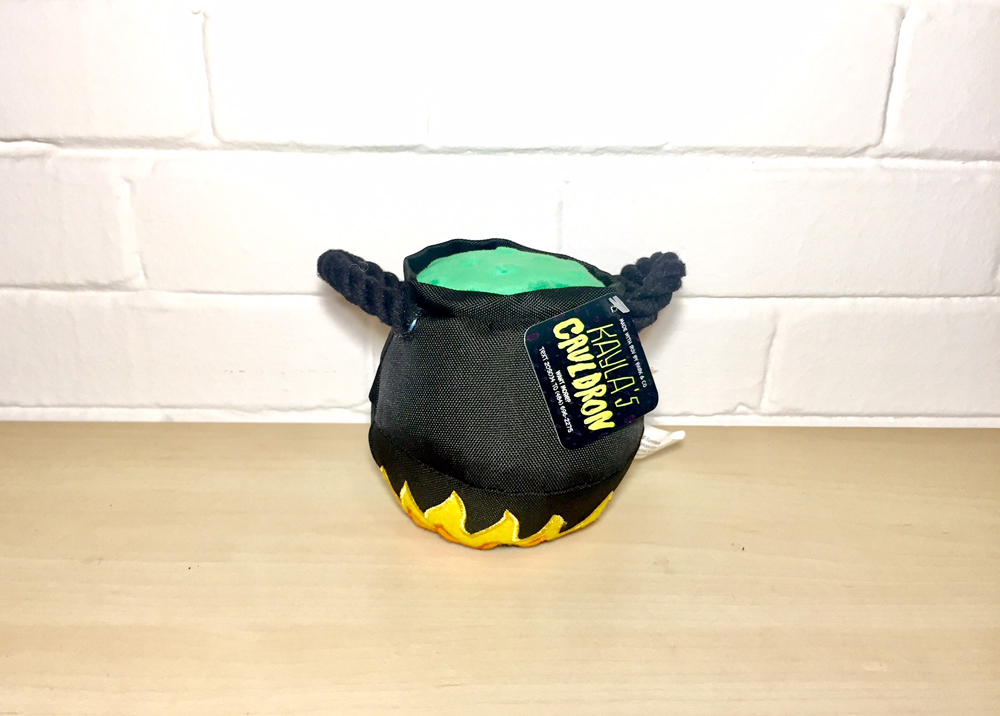 The second toy is called "Kayla's Cauldron" and it is more a tougher toy that is meant for chewing or gnawing. Ripley prefers more of the softer toys but occasionally she'll chew on a rope when she's bored. This wasn't an instant favorite for her but the cauldron design is always fun and it squeaks!
Ripley's favorite item in every box is always a chewable treat! In fact, every time I would visit a friend, who happens to have a bunch of BarkBox rawhides lying around, Ripley tends to steal them and gets feisty if Dr. Watson (my friend's dog) would go near her. Haha. Usually, BarkBox would send a bully stick or a pig ear but this month's stick is salmon. I love sushi but I'm not a big fan of fishy scents so this one was one smelly salmon stick!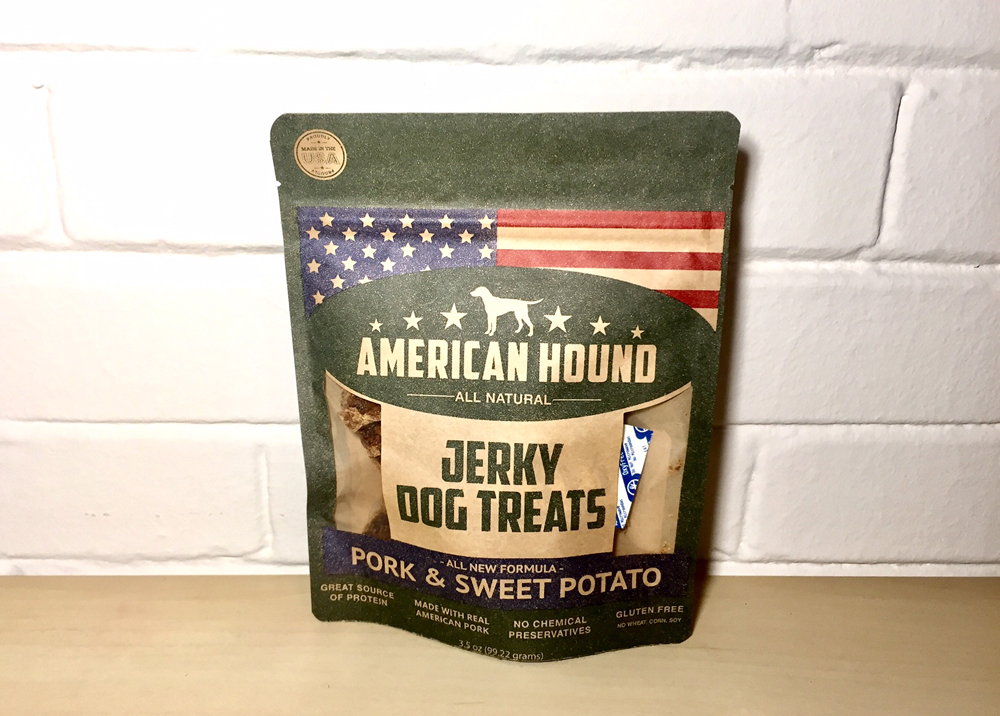 Our first full treat bag is by American Hound, a natural dog treat proudly made in the USA! My dog is a garbage disposal so there is no treat or food that she will not eat. I love that BarkBox only include treats that are natural and American made. While my boyfriend and I are not the healthiest eaters, we really want our baby to eat the best!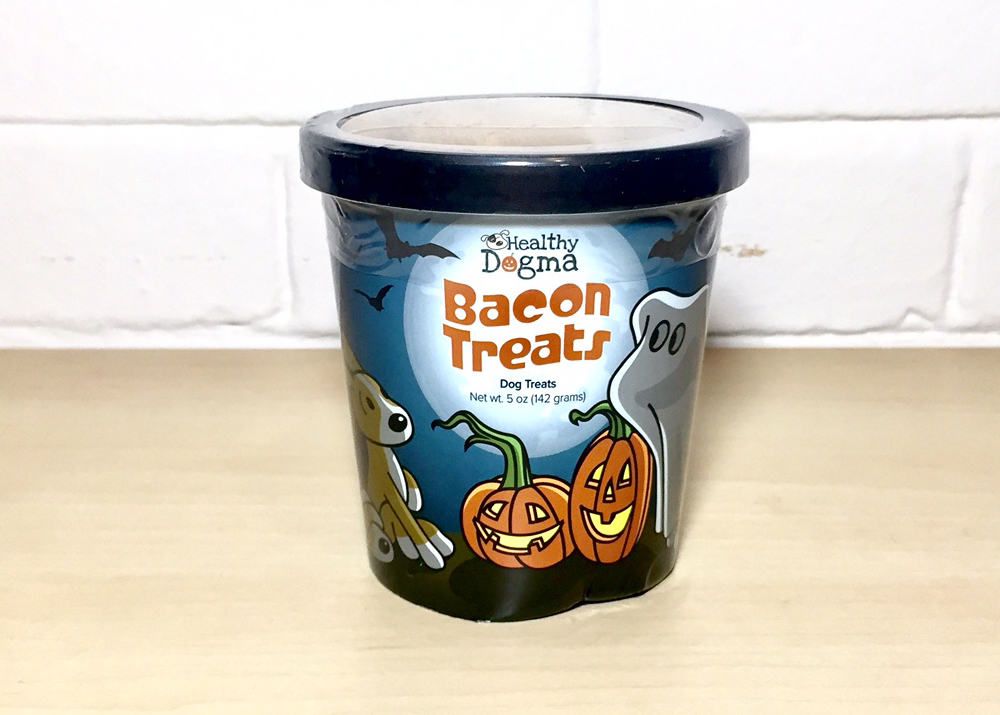 The second treat in the box is Healthy Dogma's Bacon Treats. The package design is so cute and really captures the spirit of Halloween! The treat itself doesn't smell like bacon however and while I was expecting a softer texture, this treat is more hard and grainy. Ripley doesn't mind it though. She's just happy to get treats!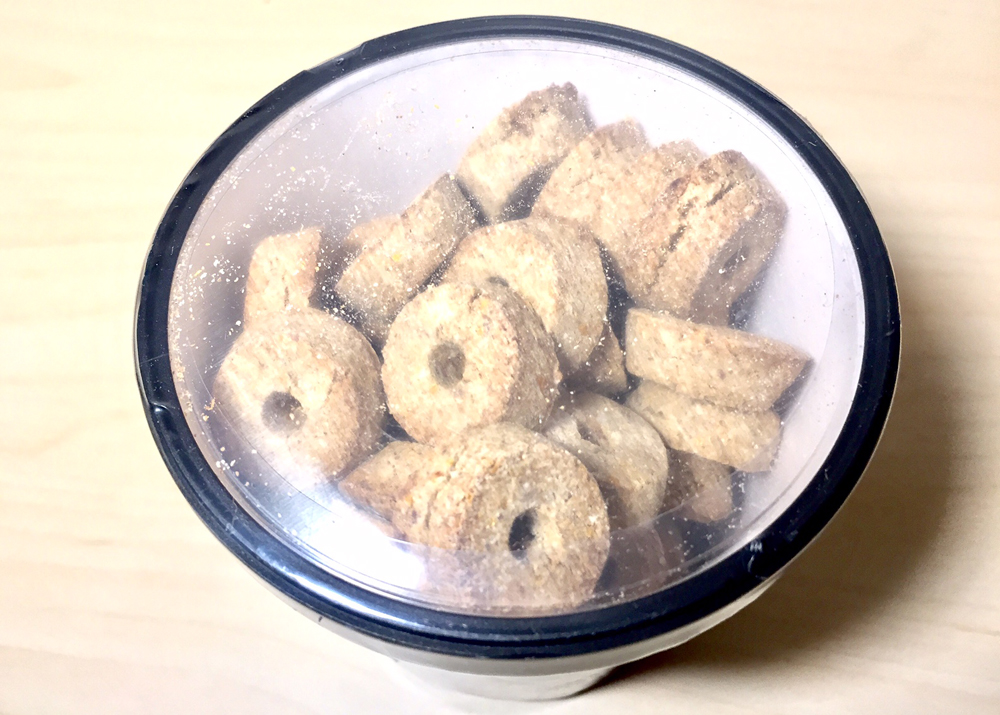 Here's a close up of the treats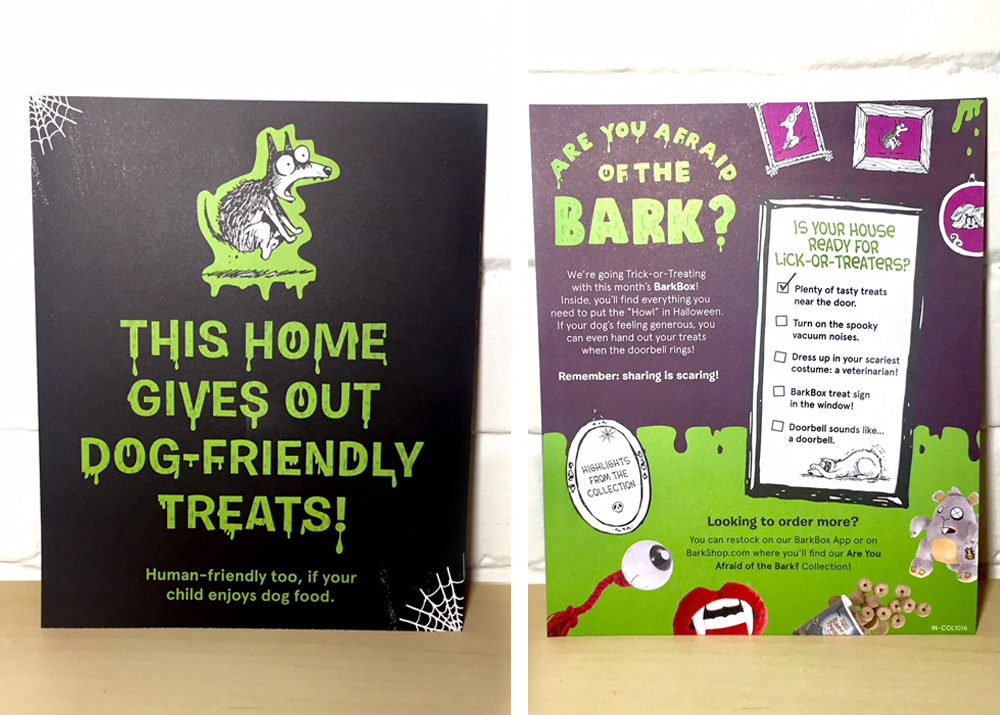 Lastly, this is not really an item but BarkBox will occasionally include some paper activity. This month, they gave us a sign to hang up on our window to let others know that we offer treats for their four legged friend! Unfortunately, we live on the top floor of an apartment building so we won't be giving away candy for the kiddies. I will be saving this for next year though! Just in case we move into a place that is more grounded. Hehe.
Also see Barkbox review.
Final thought: This month's box was a win for me especially for the zombie squirrel plush toy! However, Ripley hasn't been as excited for the toys compared to the first couple of boxes we received last year. She is very excited for the treats though! Overall, BarkBox is a wonderful dog subscription box to replenish your treats and toys for your furry love ones every month! Not only their toys are wonderful but for $29/month, it is the best value you can get for 3 treats and 2 toys compared to purchasing at a pet store!