Mine Chest is the Official Minecraft subscription box.
Every Mine Chest includes:
4 – 7 official Minecraft items- including apparel, collectibles and more. Sourced from our favorite in-game locations and delivered to your door every 2 months!
Purchase a single crate for $39.99, 3 crates for $38.99 each or 6 crates for $37.99 each.
This crate was very delayed due to an item not arriving in the Mine Chest warehouse on time.
Previously, this box was a monthly box and my 11 yr old son enjoyed getting two of the boxes. We cancelled our subscription so he could experience some other sub boxes he wanted and this is our 1st box since they switched to Bi-monthly shipping.
He was extremely excited to get this box because he loves everything Minecraft but, especially anything Redstone.
The box comes with graphics on it depicting previous box themes and BONUS, you can unfold the box and refold it inside out to get an Ore block of the box theme. This box turns into a block Redstone ore.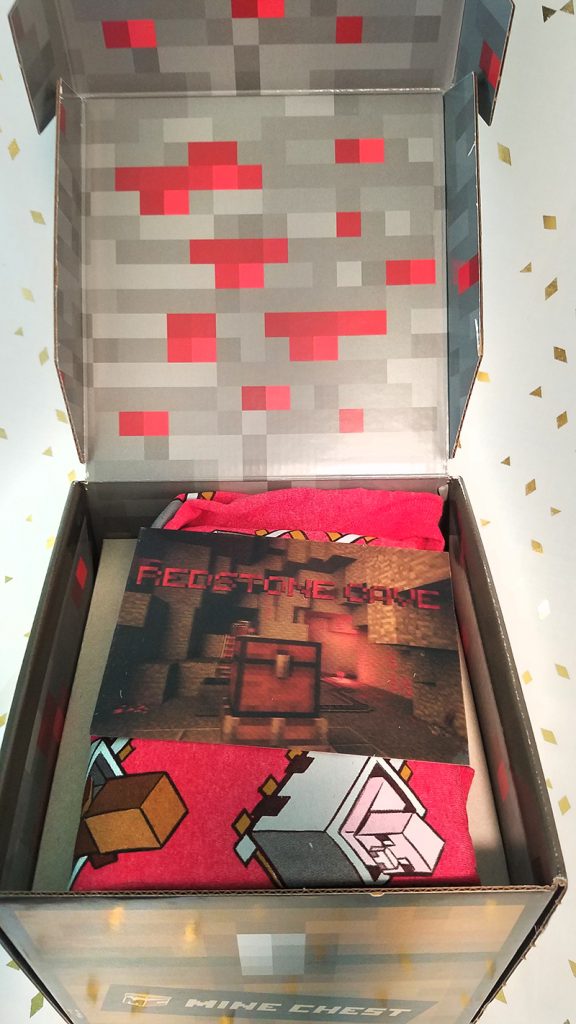 I love that they include a postcard that gives hints of what's in the box and is written as if it's from some long lost friend who is on a great adventure.
There was a cool sheet of stickers to go along with the theme. It's fun to use them to make your own minecart track.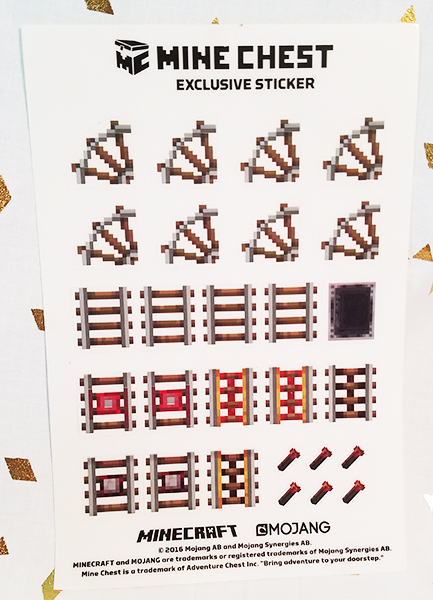 A poster of Redstone traps in action which is from the book Minecraft: Exploded Builds: Medievel Fortress: An Official Mojang Book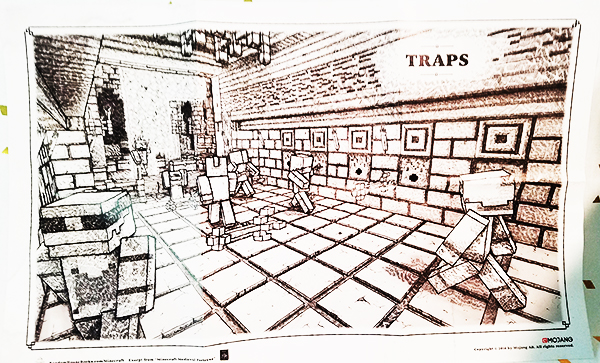 Each box comes with a special enamel pin to complement the theme and this month did not disappoint. It's a large compass.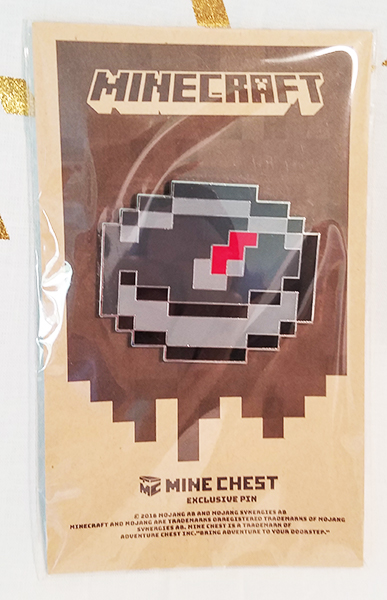 Also in every box you get a custom stamp and stamp pad. This time we got a red ink pad and the stamp is of a Redstone trail which can work nicely with the stamps mentioned above
There were two mystery mini-figures in minecarts. We got lucky and received Diamond Steve and Alex. My son already has a witch and pig so he just added to his collection of minecart characters.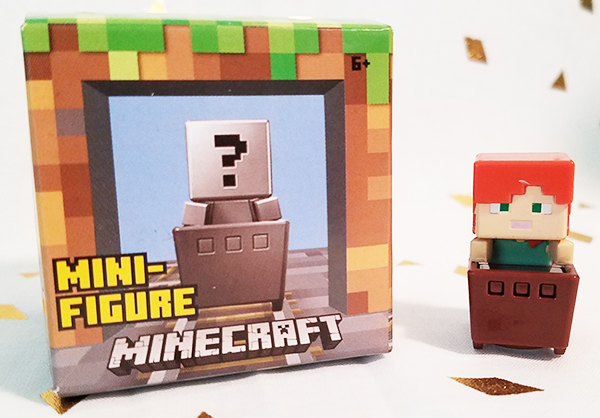 One of the favorite items in the box was this cool touch light that is a Redstone Ore block. It has three levels of light and would be a cool nightlight.
Finally, The biggest hit in the box every. single. time.
An awesome Official Minecraft t-shirt. They are always so soft and the graphics are perfect. My son loves getting these so he can show off to his friends and BONUS he has something they probably don't.
Final Thoughts: We always love this box. As a fellow Minecraft lover/player, it's great that my son and I can enjoy this box together (although he gets to play with & wear it all, lol).
Next Theme is Plains so get signed up for yours today so you don't miss out!
*NOTE: We paid for this box.*