Quilty Box is Quilting Inspiration Delivered Monthly
Packed with premium fabric, supplies and projects, each month's Quilty Box is curated with the top designers, bloggers and artists from around the world.
$48/month for a month-to-month subscription
$46/month for 3 month pre-pay
$45/month for 6 month pre-pay
$44/month for 12 month pre-pay
all with Free Shipping in US, additional shipping may apply outside of USA
Boxes ship around the 11th of each month
PLUS: 5% of Profits Support Quilts for Kids
I was so excited to get the April Quilty Box!
This month the Featured Designer is Jennifer Moore from Mona Luna Design
First up, we received Flatter Spray from SOAK : a starch -free smoothing spray that relaxes wrinkles and freshens fabric. It's a nice sized sample and it has a pleasant, faint smell.

A spool of beautiful So Fine! thread in a brilliant blue color that goes perfect with the included fabrics (patience, I'm getting to the fabric, haha)
The included quilt pattern Simple Life Tulip Quilt is a beautiful pattern for the novice to up their skills and challenging enough for an expert. I have several projects going at the moment but, this will be a nice one to start on this winter. I've never done this type of pattern and I'm excited at the challenge.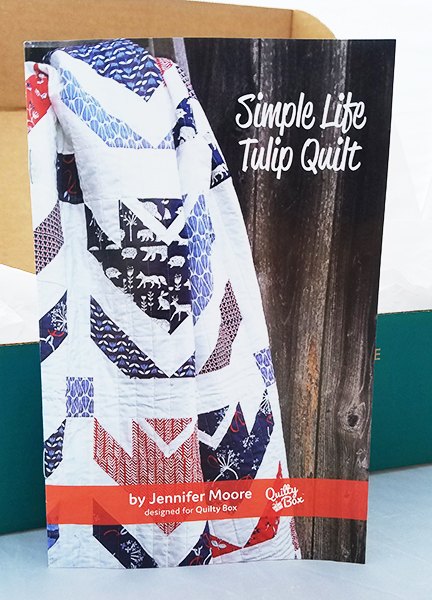 I always enjoy the added little bonuses in the Quilty Box. This month we received an adorable little charm from Mona Luna and a cute sticker from Quilty Box. I plan to display the sticker proudly on the dayplanner I carry with me everywhere so I can share Quilty Box with others.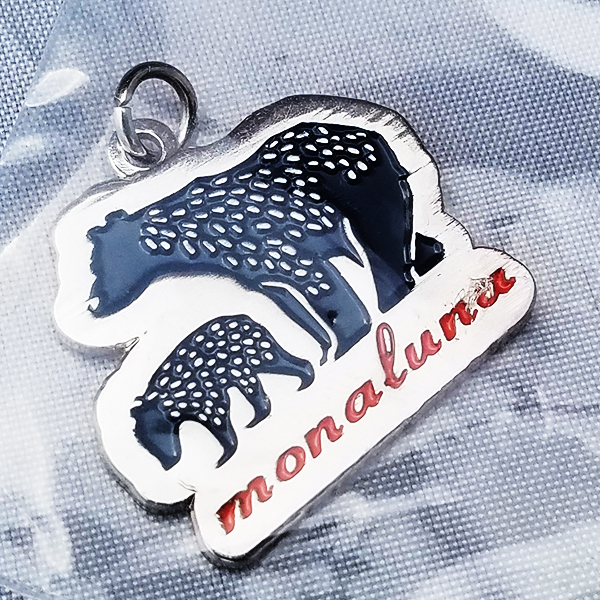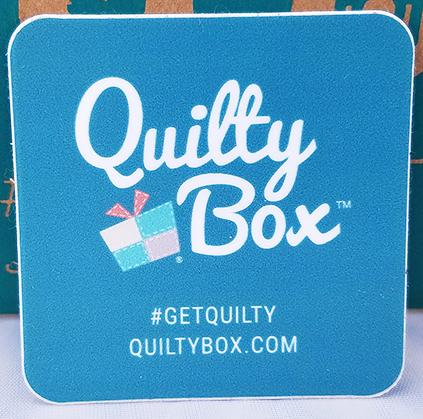 Now *drum roll* the Fabric:
What a beautiful range of coordinating colors and I LOVE the patterns They are perfect for anyone wanting to do something special for the upcoming US holiday -Independence day and, having them arrive in the April box means, you have enough time to finish your 4th of July special project. As I won't have time to do that this year, due to other things in the works, hopefully I'll have time to fit it in for next year.

Final Thoughts: I love Quilty Box and, even though I have limited time to quilt, I love that my personal stash is building up nicely so I always have items for inspiration and the materials to do a project without having to run to the fabric shop (which we all know, you walk in for some thread and a fat quarter but leave with $300 worth of stuff). My husband thanks you Quilty Box 🙂
I can't wait to see what comes in May's box!
*NOTE: We received this box to review for free.*