Sunshine Alley Boxes Review – June 2017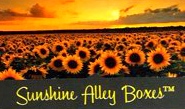 These boxes have been designed with special thought for those who battle with Mental Health and Chronic Pain conditions.
Plans:
Month-to-Month: $34.00 + shipping*
3 Month Pre-Pay: $99.00 + shipping*
6 Month Pre-Pay: $194.00 + shipping*
12 Month Pre-Pay: $350.00 + shipping*
*Based in Canada – Worldwide shipping is available
I received the June box of sunshine delivered to my door to review.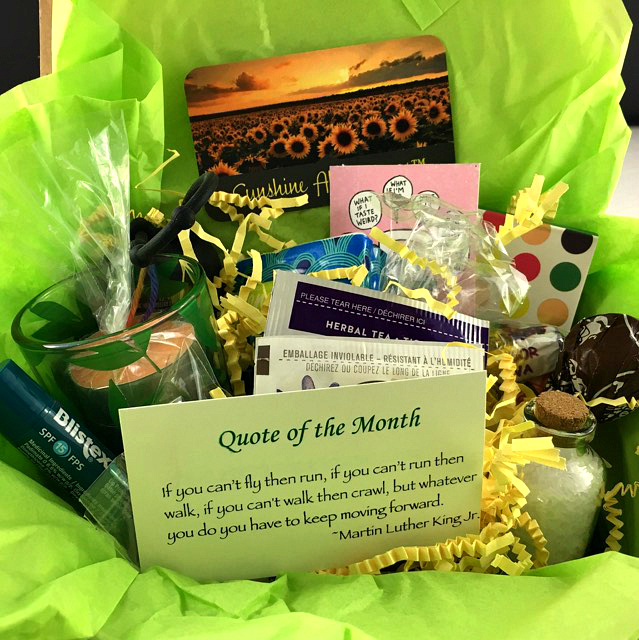 Upon opening the box, I was happy to see the cheerful packaging and how thoughtfully everything was packed. The cards on the top offered a wee joke and some inspirational thoughts to help subscribers lift their spirits!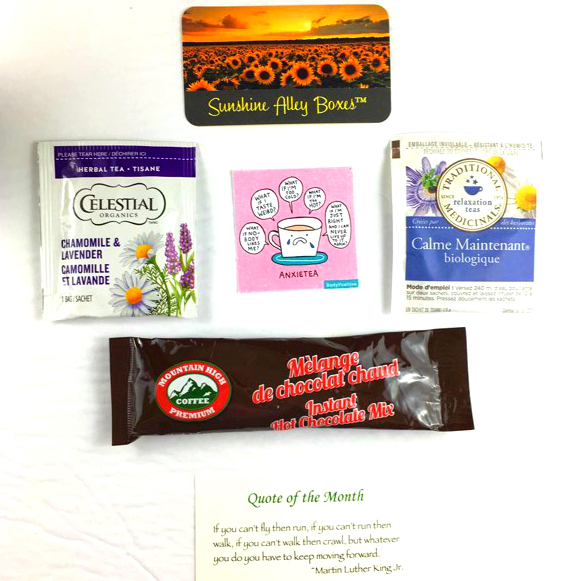 Along with my greeting cards, I received some calming herbal teas to try along with hot cocoa to satisfy my sweet tooth!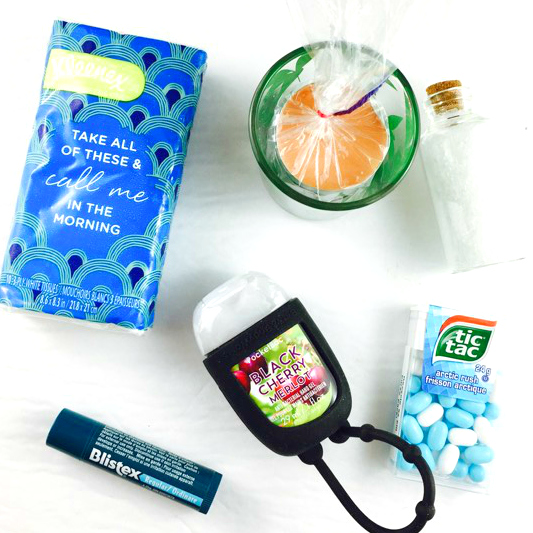 Next up were a few everyday items I appreciated as you can never have enough.  These included travel tissues, lip balm, breath mints, hand sanitizer and some soothing bath salts with a candle to help us unwind.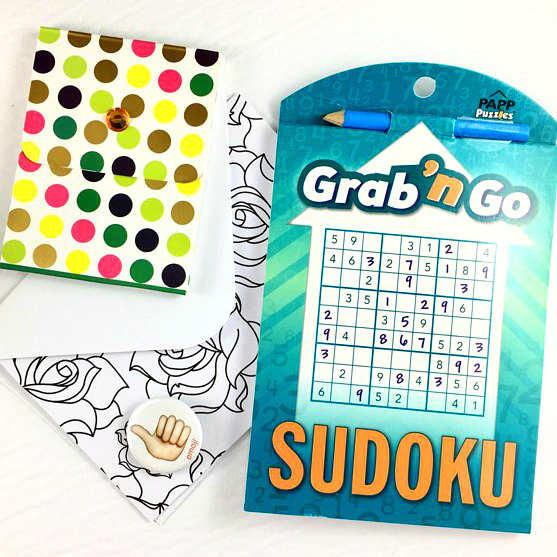 Next up, some fun! Great for a rainy day or when you need some time to yourself and love a challenge. Included in the box was little travel sized Sudoku, notepad, whimsical greeting card and a wee 'thumbs up" emoji pin to remind you that everything will be A-Okay!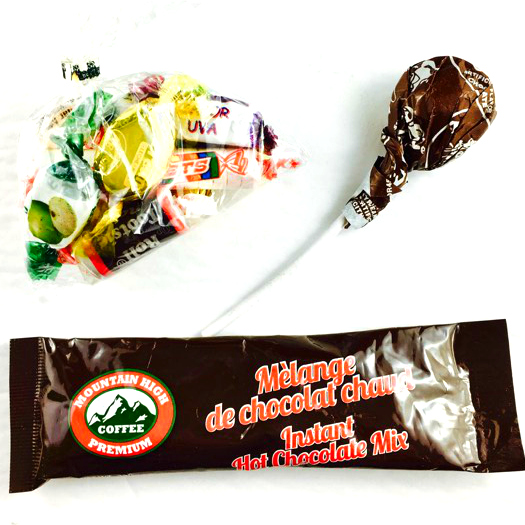 What's some self-lovin' without some sweet treats? Along with the hot chocolate, they also popped in a throwback to our childhood (when we didn't have a care in the world) with some Tootsie Rolls and a Tootsie Pop!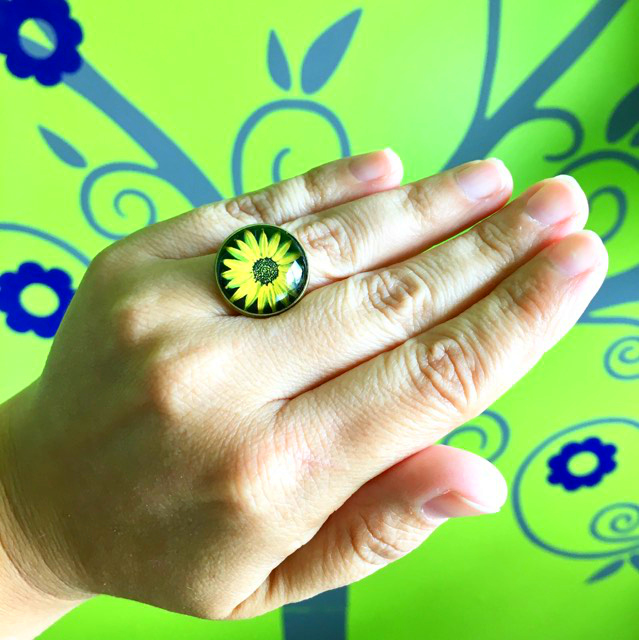 Last but certainly not least is this whimsical, adjustable sunflower ring! I think this is my favorite item in the box since you can't help but smile every time you look at it!
Final Thought: I thought that the June's Sunshine Alley Box was thoughtfully put together. It offered a bit of everything from calming teas, self-care products, fun challenges, sweet treats and inspirational thoughts to help get you through the tougher days. I think this box would make the perfect gift for someone struggling with chronic pain and/or mental illness to help them to nourish themselves and brighten their day. I intend to gift mine to a neighbor suffering from chronic illness to do just that: brighten her day!
*NOTE: The Box Reviewers received this box to review.