Mastering the art of makeup is rare. This is why some women spend a lot of money on the best makeup artists and products to get the best results, but it doesn't always have to be expensive. There are lots of free makeup instructions on blogs that you can use.
What's more? There are product reviews to help you make better purchases. However, the issue is determining which makeup blog, guidelines, suggestions, and reviews to trust.
To make it easier for you, out of the many bloggers out there, here are the top 30 Indian makeup bloggers.
Best Indian Makeup Bloggers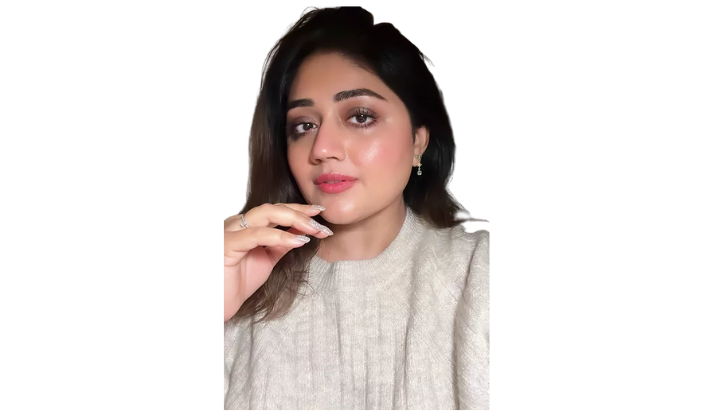 Ankita Chaturvedi is a makeup and beauty blogger and influencer; she's the brain behind the Corallista beauty blog. The talented blogger has been blogging for over 11 years in India and now resides in the UK.
Ankita is well-versed in the art of makeup having trained at the Makeup Forever Academy in Paris. Her aim, as a blogger, is to inspire Indian women – and South Asian women in general – through beauty. She has over a million followers across social media platforms.
Malvika is a famous Indian makeup blogger on Instagram, YouTube, and LinkedIn. She began her journey in 2016 and with 750,000+ and 540,000+ audiences on YouTube and Instagram respectively, she has a collective audience of over 1.25 million.
Aside from blogging, Malvika Aryan is also a beauty entrepreneur and businesswoman. With her experience in makeup and other beauty matters, she founded MASIC beauty – a beauty, cosmetic, and personal care brand. She's currently based in Mumbai, Maharashtra, India.
Shanthi A. Vimalan is an Indian Beauty and Lifestyle Blogger who is based in Singapore. She owns a unique makeup blog where she educates her audience.
Shanthi first started as a YouTube blogger, by reeling out beautiful makeup looks before deciding to launch a blog.
Hence, aside from the blog, you can also check out her makeup guides on YouTube.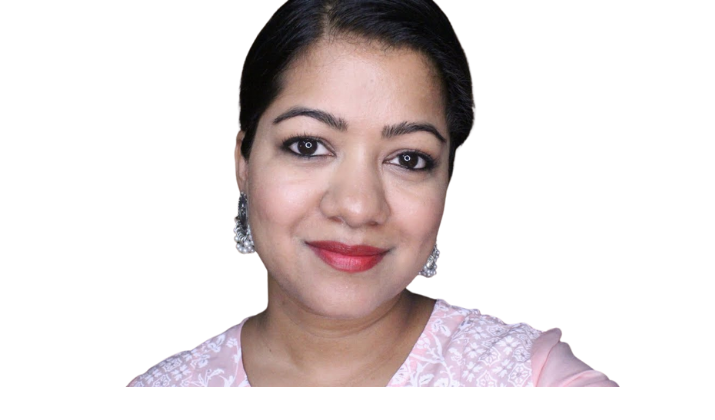 Ritu Rajput is the founder of the popular The Indian Beauty Blog, a blog she started in 2012. You can follow her on Instagram but the best place to find her makeup tips is on her blog. The blog features topics on beauty in general.
Ritu writes reviews of some popular makeup products, makeup trends, and tips for better makeup application. She also uploads videos on her blog which you'll also find on her YouTube channel. You can also watch her reels on Instagram for makeup guides.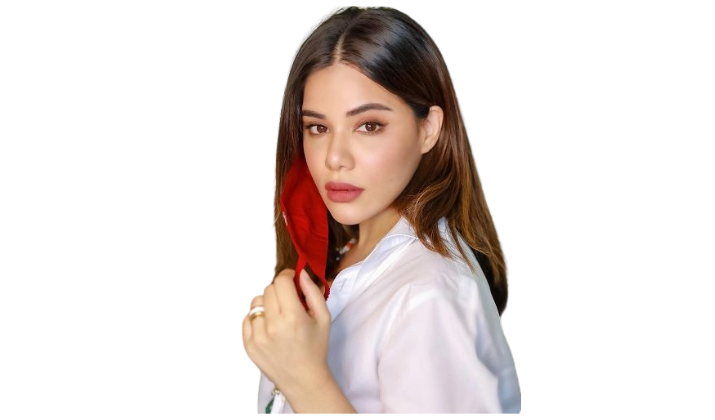 Known as Thechiquefactor, Roshni Bhatia is one of the best Indian makeup bloggers you can follow on Instagram. She has over 500,000 followers on the platform and you can find lots of makeup content among her posts, guides, reels, and videos.
Notably, she endorses the best brands from time to time like Lakme, Colgate, and Ponds. You can also find her content on YouTube where she has over 580,000 followers and on blogs all over the internet.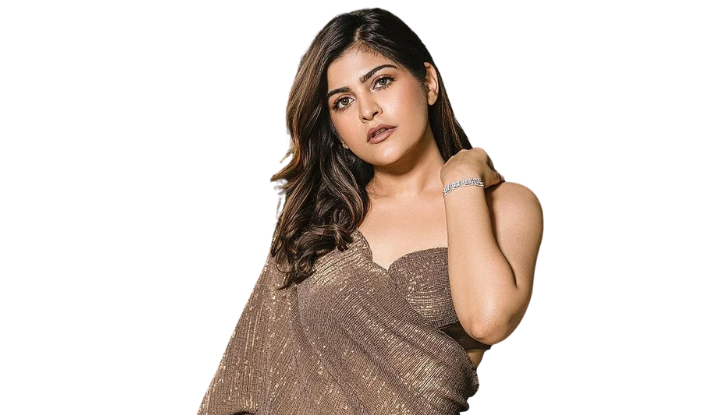 You can find Kritika Khurana on Instagram as @thatbohogirl. According to her, she's had an interest in fashion and beauty for a long time as she believes styling is one of the best ways to express yourself.
She started with the "Thatbohogirl" blog but has since moved most of her content to social media, notably Instagram and YouTube. Kritika has over 1.6 million followers on Instagram and over 670,000 subscribers on YouTube.
Aanam C is an author for the What When Wear fashion blog. She's also a popular social blogger on Instagram and YouTube, and she has been creating content since 2011. She's also the owner of Wearified – an Indian high-performance beauty brand.
On the What When Wear blog, Aanam C. writes about makeup application tips, preparation guides, best makeup products, and more. You can watch her makeup videos and guides on her YouTube channel or Instagram reels.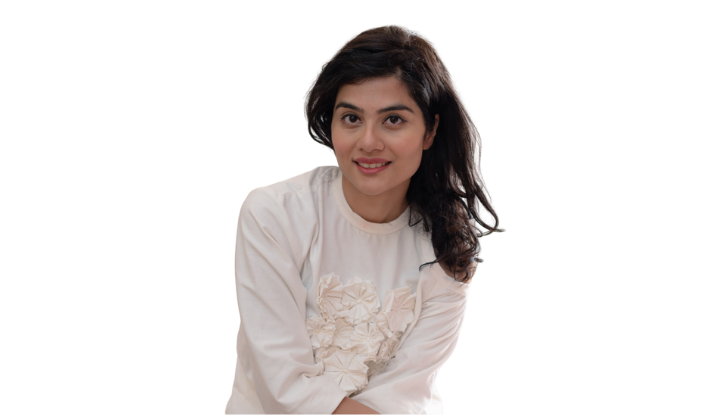 Mehak Sagar is the owner of the Peaches and Blush blog, a beauty and style guide. She's also the owner of the WedMeGood brand.
On her Peaches and Blush blog, Mehak Sagar reviews makeup products. You can trust her posts as she only reviews products she's used.
Aside from product reviews, Mehak Sagar also writes about everyday makeup routines, makeup essentials, and the best makeup looks. Like other Indian makeup bloggers on this list, Mehak Sagar has a strong presence on social media.
Gia Kashyap is a young blogger and owner of the GiaSaysThat blog. Engaging in fashion, makeup, and beauty is a dream come true for her as she's always loved colors from childhood. She launched the GiaSaysThat blog in 2010 to share her ideas.
On her blog, she writes about makeup routines, taking care of the skin with makeup, makeup trends, and makeup products among others.
You can connect with Gia Kashyap on Instagram and Twitter as well; she has verified accounts on both platforms.
Makeup and Beauty is a successful Indian makeup blog in India that was launched in 2009 by Rati Tehri Singh. At the moment, she blogs about other beauty topics although makeup remains the primary topic.
When not acting as a blogger, Rati is a nutritionist, encouraging people to eat better and aiding those trying to lose weight. In fact, her social media posts feature more nutritional content than makeup and beauty.
Debasree Banerjee owns an eponymous makeup store – debasreee.com – where she sells her own makeup products. She's a popular makeup enthusiast with a huge following on social media platforms.
If bold looks are your thing, Debasree Banerjee is one of the best makeup bloggers to follow. You can check out her makeup tips and tutorials on Instagram and YouTube. However, note that most of the makeup products she blogs about are those of her brand.
Renu, as a person, is so many things and one of them is a makeup enthusiast. In her own words, she "became addicted to makeup" at some point in her life and has since then decided to follow the path.
Renu blogs on a variety of makeup products from different brands – not just Indian brands. She often picks up makeup products from her frequent travels to different parts of the world. Notably, her interest is more in not-so-popular brands.
Based in New Delhi, Pooja Raina is the face behind the Makeup and Body Blog. You can also call her Jinjin.
She started her blog to aid women who want to up their style with makeup. Pooja is very knowledgeable in makeup ethics and she identifies as a self-confessed makeup aficionado.
On her blog, however, she doesn't write about makeup alone. You'll also find topics on beauty and lifestyle. You can follow her socials on Instagram, Facebook, Pinterest, and Twitter.
Snigdha is the owner of the Beauty Obsessions blog and is currently based in Ahmedabad. Writing about makeup, cosmetics, and beauty is a hobby for her even though she, as she said, doesn't use too much makeup herself.
Blogging is a way for her to improve her cosmetics knowledge. Her makeup tips and guides focus on skincare because if your skin isn't OK, then makeup won't work.
Furthermore, her blog features reviews of both affordable and high-end brands.
Deepica Mutyala is a beauty entrepreneur, blogger, and CEO of Live Tinted – a multicultural beauty and culture community. She became popular following a 2015 YouTube video with close to 10 million views.
She has been featured on TV shows like The Today Show and Dr. Oz. Not to mention, she has published works that appear on CNN, Vogue, Marie Claire, New York Times, and Refinery29. She also appeared in L'Oreal and Samsung commercials.
With all of this frenzy about makeup finesse, it's little wonder that she's one of the best Indian makeup bloggers.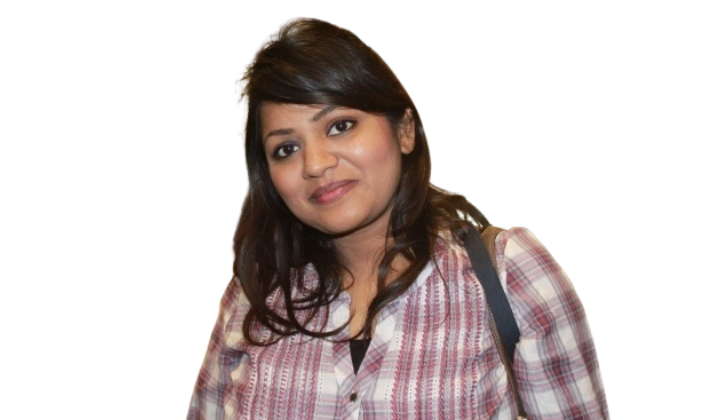 Anamika Sureka started blogging in 2009 and over the years has gained sufficient experience in beauty and makeup matters.
Interestingly, she launched her own set of makeup brushes in 2018. She currently runs the Wish She blog where she shares her tips and tricks on how to apply makeup.
On her blog, you can join the Beginner Online Makeup course that promises to teach you self-makeup in 12 days. It's a paid course but you can get a free trial video. The blog also doubles as a store.
With over seven years of blogging, Bhumika Thakkar and her Newlove Makeup blog are what you shouldn't miss.
She has a passion for fashion, makeup, and other pretty things. Somewhat ironically, she's also a Chartered Accountant, Company Secretary, and a Certified Financial Manager.
The Newlove Makeup blog mainly features product reviews, updates about new products in the market, makeup application tips and tricks, and more. Bhumika also has a YouTube channel you can subscribe to.
Here we have a blogger, beauty expert, product junkie, cosmetic hoarder, and the face behind the VBeauty blog.
Vasudha Rai previously worked as a Beauty Director for top women's magazines in India including Harper's Bazaar, Cosmopolitan, and Women's Health.
She has over 15 years of writing and blogging about health and beauty but skincare and luxurious cosmetics are her passion. The VBeauty blog was created to help ladies look and feel better by providing the best makeup guides among other stuff.
Megha Saraf, the owner of the Makeup and Beauty Treasure blog, describes herself as a makeup and beauty obsessive.
She launched her beauty and lifestyle blog to provide in-depth and honest reviews of the latest makeup and other beauty products. So far, the blog has recorded over 4.3 million views.
Megha doesn't review only Indian products but also products from across the globe. The best thing about Megha Saraf is that she's a frequent blogger. You won't need to wait for new updates.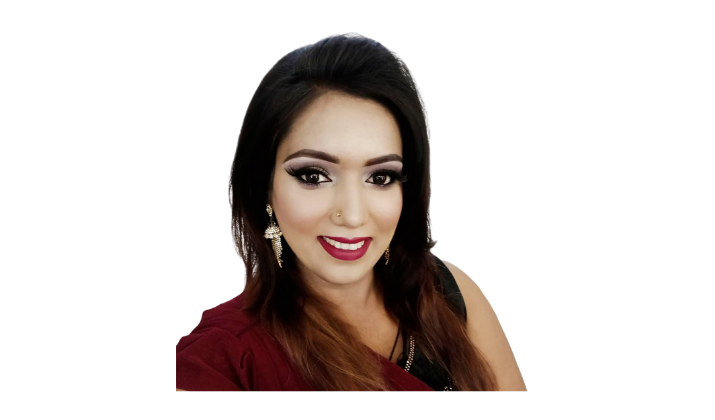 Dipti Tiwari is a blogger who believes we were all born with flaws and rather than focus on our flaws, we should welcome them.
More so for women which is why she launched the Gorgeously Flawed blog. Her blog features content on makeup, beauty, fashion, and lifestyle.
Most of the content in the makeup category is on popular products and application tips. Aside from the blog, Dipti also owns a store, StunninglyFlawed.com where you can shop a variety of beauty products.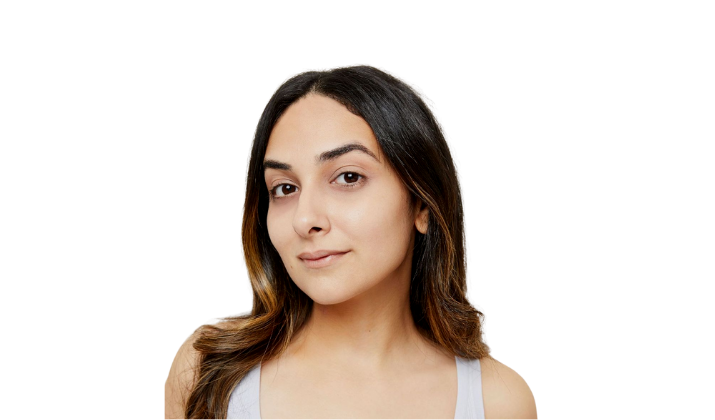 You can find Natasha Patel on Instagram at @natasshapatel. She's a blogger and social media creator. Interestingly, she also works as the Deputy Features Director at Miss Milani.
Aside from makeup, she also creates content on skincare, and beauty in general.
While you'll find makeup tricks and hacks on her social handle, Natasha is also famous for encouraging women to be proud of their natural looks.
Hence, most of her makeup content is on natural-looking makeovers.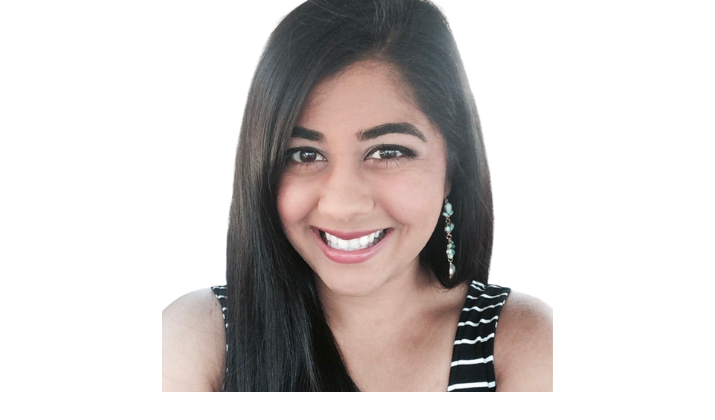 Eshani Patel is an Indian-American-based beauty blogger. According to her, she's an average girl who loves fashion and beauty.
She picked up an interest in makeup during her second high school year but it wasn't until college that she decided that beauty blogging was something she was called to do.
Eshani began with social media blogging on YouTube and after about five years, she launched her makeup and beauty blog – makeupjunkie.com.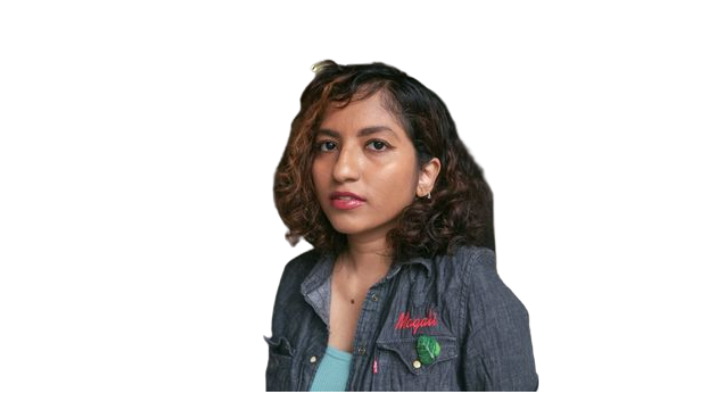 Magali Vaz is the owner of the Magalic.com blog which she launched in January 2009. At the time, she was only 16 but passionate enough about beauty and makeup.
She's worked with some of the top brands in the world to produce content for her blog. The blog is currently a global platform where women learn, share, and grow.
Magali Vaz also features a YouTube channel where you'll find makeup tutorials among other content.
Here we have Shreya Jain, a Fashion Stylist, Blogger, and YouTuber. Her best makeup videos can be found on her YouTube channel and Instagram page. You can also check out her blog – Beauty In The Third World.
Makeup and fashion blogging started for Shreya with her YouTube channel – SJLovesJewelry – which launched in 2010.
She's known for her beauty ideas and challenges interspersed with simple yet traditional cosmetics suggestions. Shreya has collaborated with some of India's top cosmetics brands.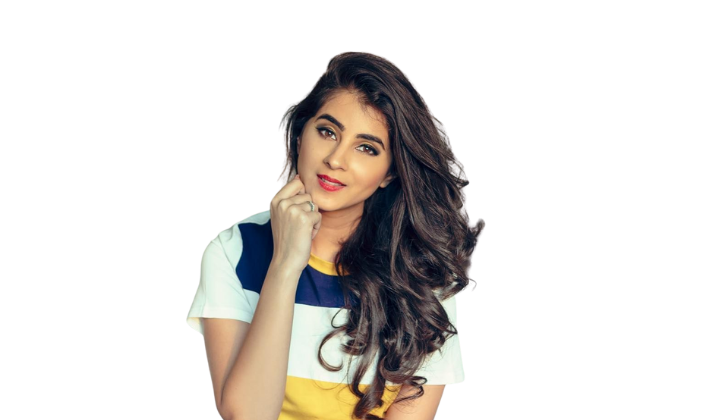 Shaurya Sanadhya Tulshyan is not just a blogger but a social media star, YouTuber, and influencer. Notably, her ability to develop content targeted to her clients' needs has made her a successful blogger.
Her content spans a variety of topics such as fashion, beauty, lifestyle, and travel. Nevertheless, Shaurya is best known for her beauty and makeup videos which are all over her Instagram videos, reels, and YouTube channel.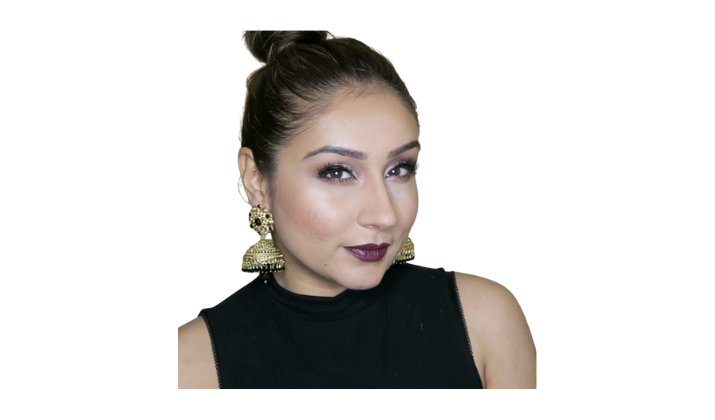 Raji Osahn is the owner of the RajiOsahn.co.uk online store. She's also popular for her YouTube channel among her other social media profiles.
Raji has been in the makeup and beauty blogging business since 2010 when she published her first video.
Although she's Indian, she was born and brought up in England and is currently based in the UK.
Yogita isn't your everyday beauty and makeup blogger. She's more of a parenting and lifestyle blogger as you'll notice when you visit her blog – HeSheAndBaby.com.
Her blog is designed to assist parents in both parenting and personal lives. Hence, you'll find lots of parenting ideas. Nevertheless, the blog also contains content on makeup, fashion, beauty trends, and product reviews.
Jayshree Bhagat is the owner of the Makeup Review and Beauty blog where she publishes makeup reviews among other content.
She's currently based in Mumbai and aside from being a blogger, she's also a social media influencer, businesswoman, and freelance writer.
On her blog, you'll find pro-level makeup tips, best makeup for different skin tones, and trending Indian makeup brands in addition to the product reviews.
At number 29, we have Kaushal, the owner of the JustKaushal.com blog. She blogs on beauty, fashion, travel, food, and lifestyle topics.
However, for makeup-related content, you'll have to check her socials, most especially her YouTube channel.
With over 2.3 million YouTube subscribers and close to a million Instagram followers, she's one of the most popular social media makeup bloggers on this list.
Last but not least is Zahrah Aliyah. Her YouTube channel with over 33 thousand subscribers features over 150 videos of which the majority are makeup videos.
You can also follow Zahrah Aliyah on Instagram. She has over 12,000 followers on the platform and frequently posts short makeup product reviews.
Bottom Line
All the Indian makeup bloggers above provide first-hand information on makeup and makeup products through their blogs and social media channels.
Their tips, guides, and reviews can change your makeup life forever.