While the main Club product remains a surprise we can say that in April, all GobeIn Club members will receive a handmade piece from Marquet Fair Trade, who work with talented weavers and jewelry makers in Thailand!
Other perks of being a Club member?
Members can save up to 50% OFF unique artisan finds, like the hand-painted coffee mugs in Malika design! (Available exclusively for Club members). While supplies last.
** New customers can use coupon code WELCOME to save $10 OFF with a purchase of 3-month or longer Artisan Box subscriptions. Coupons cannot be combined. **
GlobeIn now offers two Artisan Box themes you can pick from!
The first theme announced is Sustain!

This box steps forward in the global effort toward sustainability. It is a multi-faceted effort that criss-crosses many fronts, and likewise the items gathered here stand for environmental, cultural, financial, and even emotional sources of sustenance. Perhaps the spirit of sustainability is all about cycles of fall and rebirth. Feel free to muse upon this, or simply enjoy the use of your new goods.
The 2nd theme is Admire!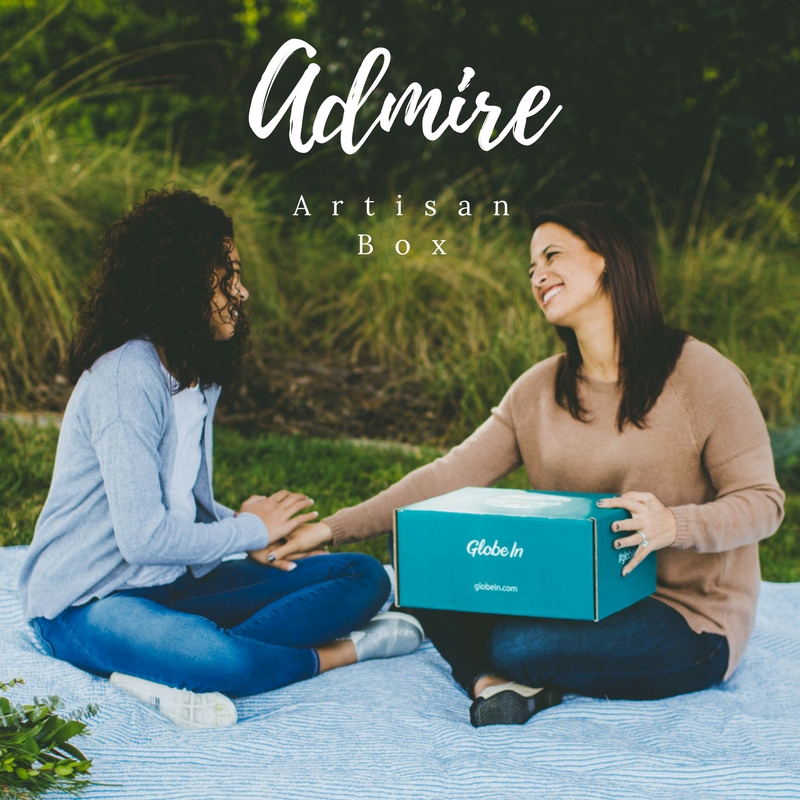 Who or what do you admire? Who or what makes you stop for a moment in wonder at how beautiful they are, and how that beauty somehow gives you the courage to be ever more yourself?  
That's admiration in a nutshell, and this box offers admiration in well, a box! We invite you to admire the fine craftsmanship and dedication poured into each of your new gifts, to be admired as you use and wear them, and to gift them to someone whose existence inspires you.  
Last day to subscribe to GlobeIn and customize your April 2017 Club is March 31st.
** New customers can use coupon code WELCOME to save $10 OFF with a purchase of 3-month or longer Artisan Box subscriptions. Coupons cannot be combined. **