A birthday gift for a loved one is a super sweet, easy and inexpensive way to show them how much you care for their special day.
If the gift is for your boyfriend, nothing says I love you better than a handmade birthday gift. Not only that, but they'll feel special and that the gift is meaningful because of the effort, time, and love put into it.
There are many romantic ways to surprise your boyfriend with a special, handmade gift for their birthday. No matter your DIY skill level, we've rounded up some creative ideas full of sentimental value that your boyfriend is sure to love.
Also Read: Best Sentimental Gifts For Pregnant Sister
Best Handmade Birthday Gifts For Boyfriend
1. Leather phone/tablet case
A leather phone case is a unique way to ensure your boyfriend not only looks prestigious as he uses his phone or tablet, but it can also make for a good pouch for him to keep his credit card or some few notes.
You can use your own unique photos or stock imagery based on what he likes.
Also Read: Best Gift Ideas For 10-Year Old Who Has Everything
2. Memories jar
A memories jar is a cute way to remind your boyfriend of your best memories together. You can use a standard glass jar, decorate it with glitter or other accessories like a bow, and your initials.
In the jar, you can add your favorite songs, memories, and little notes to remind him that you care.
Also Read: Best Sentimental Gifts For New Parents
3. Handmade suspenders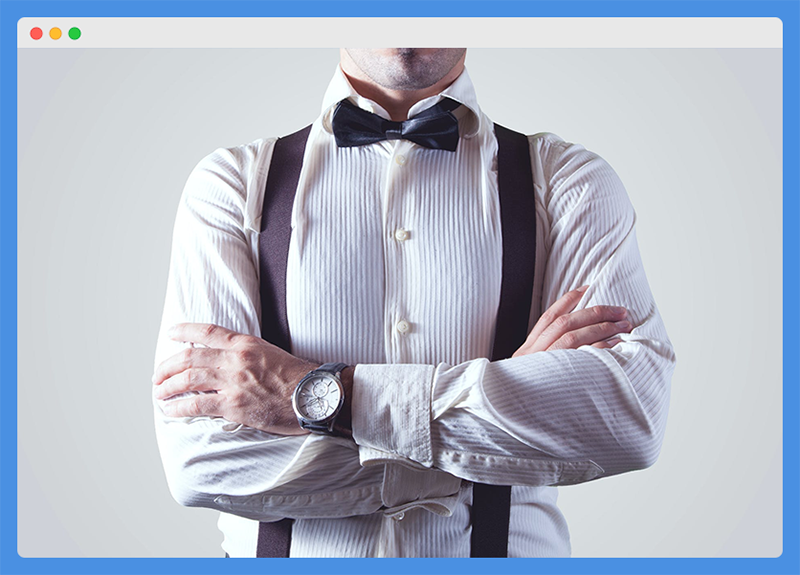 Suspenders are a must-have in any man's wardrobe.
Stitch your boyfriend a good pair of handmade suspenders that will make sure he looks good, even when you're together.
Also Read: Cute Little Surprise Gifts For Boyfriend
4. Love mug
A love mug is a great birthday gift for your boyfriend to remember you with each time he takes his favorite beverage in the morning, or drink in the evening.
Also Read: Best Gifts for Daughter Having Her First Baby
5. Photo box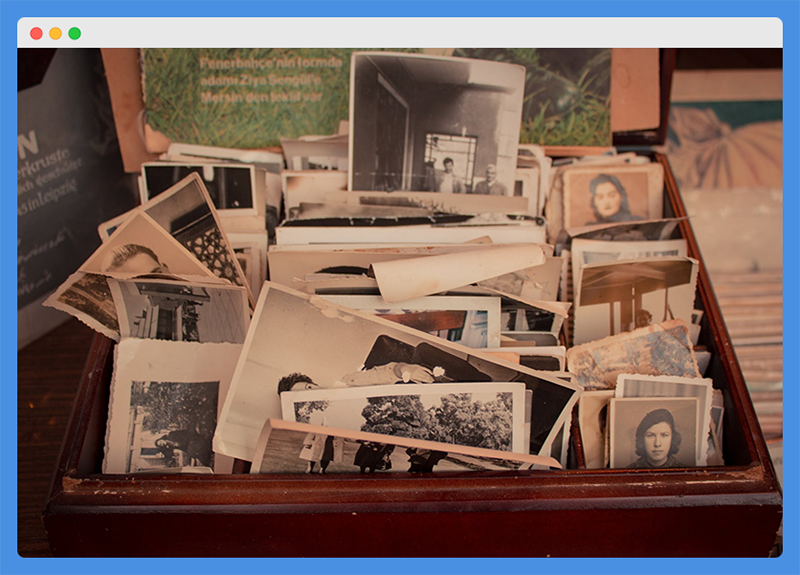 Do you have any photo memories of you and your boyfriend together?
However cute, cuddly or whacky the pictures may be, put all of them together in a photo box and share your best relationship memories together.
Also Read: Best Gifts for Daughter in Law on Wedding Day
6. Handcrafted leather organizer
If your boyfriend can't get enough of gadgets, you can help him stay on top of things using a nifty handcrafted leather organizer. Remember to decorate it with a sweet little heart.
Also Read: Best Gifts For Daughter in Law Birthday
7. Men's slippers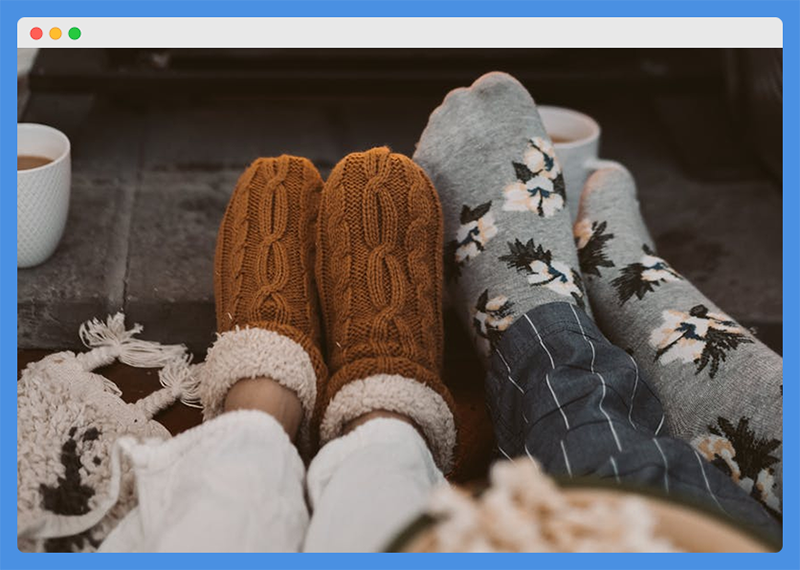 A pair of slippers is a great way to go beyond the basics for your boyfriend. Add to it useful things like an electric toothbrush, razor, and some snacks to remind him that he's special.
Also Read: Best Gifts For Son in Law On Wedding Day
8. Chest of Goodies
If your boyfriend loves adventure, you can pack lots of goodies as a treasure chest and make them his own. A handmade treasure chest full of candy, cards, small gifts and photo memories is definitely a memorable and original gift.
9. Coupons 
A coupon is a really helpful and useful gift for your boyfriend's birthday. In fact, there's no one alive that can't do without a coupon.
A coupon is easy and inexpensive to make, but your boyfriend can use it to redeem lots of cool stuff. On his birthday, you can print a few coupons from home and personalize them especially for him.
10. Compass keychain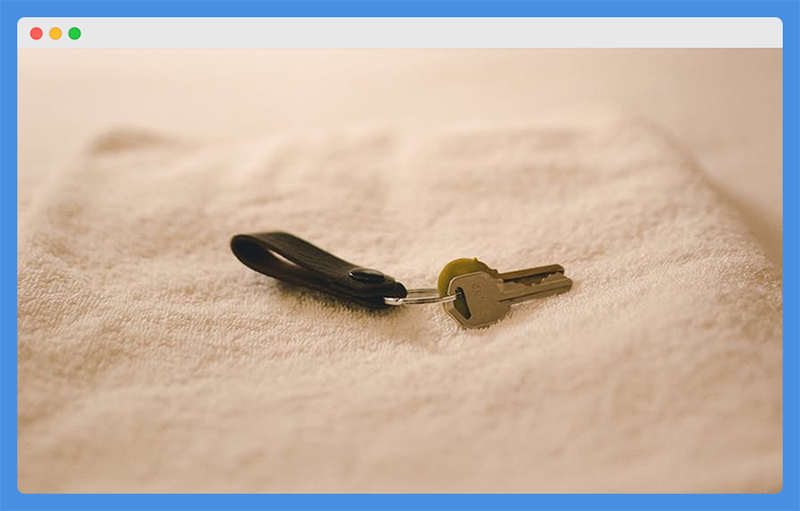 Guys just love adventure.
If your boyfriend loves to hike, bike, camping, or just the outdoors, a compass keychain is a thoughtful yet sentimental handcrafted gift that he can use during his excursions.
11. Wall Art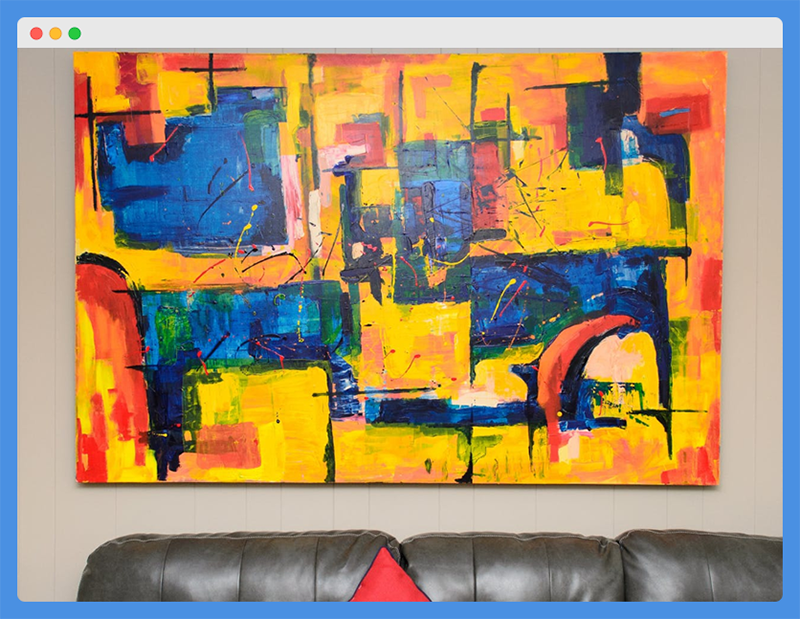 Wall art gives you a whole canvas upon which to print your most beautiful memories with your boyfriend.
You can also give him the most important star map of his life that he can treasure forever, but ensure it is personalized and beautiful to hang up on his wall. You don't need many supplies to make such a piece of wall art.
12. Chocolate bouquet
Guys may not be excited by a bouquet of flowers like girls do. However, you can put together his favorite chocolate bars and arrange them into a chocolate bouquet.
That's a handmade birthday gift he's sure to love and prefer over a normal rose bouquet.
13. Handcrafted Candle holders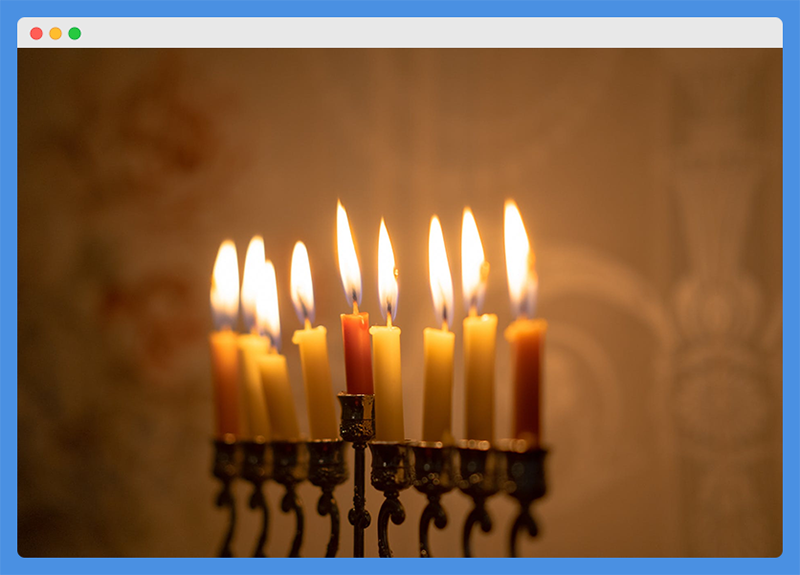 If you and your boyfriend love snuggling up by candlelight over dinner or a romantic movie, you can add some handmade candle holders to the list of things to get him on his birthday.
Tuck some scented candles as part of the package, and deliver them in a personalized bag.
14. DIY Coasters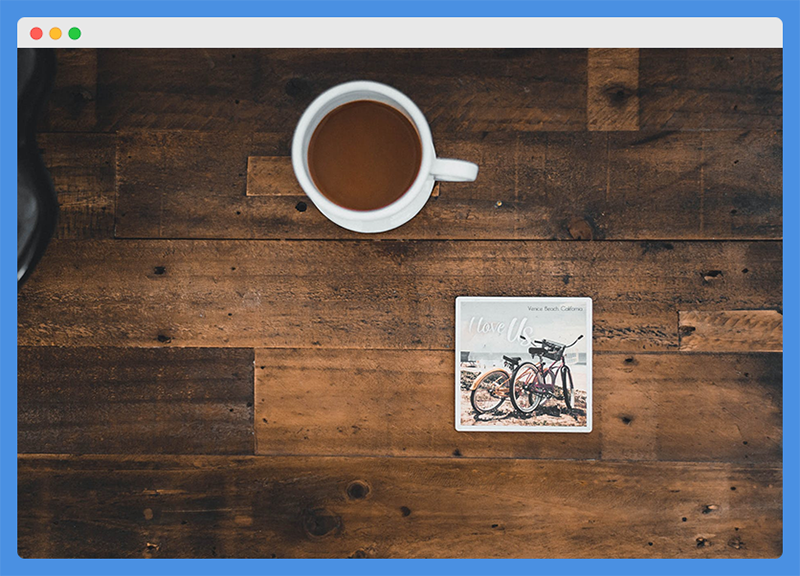 Coasters are a super present for your boyfriend, especially if you make them yourself because you truly know what makes him tick.
If he's a fan of superheroes like DC or Marvel, why not make handcrafted coasters with his favorite superhero? They're a great way to make him happy each time he's having his coffee or favorite drink with his boys.
15. Waist apron
If your man loves to cook, you can get him a handmade no-sew waist apron. It's easy to create and he'll love to cook or barbeque in it.
Be sure to pick his favorite color and personalize it with his initials or favorite pic.
16. Leather keychain
A leather keychain for his house or car keys is a special way to show your boyfriend that you care about his treasures.
Give him an original leather keychain and add his initials onto it. You don't need too many materials or tools to create one.
17. Monogrammed mug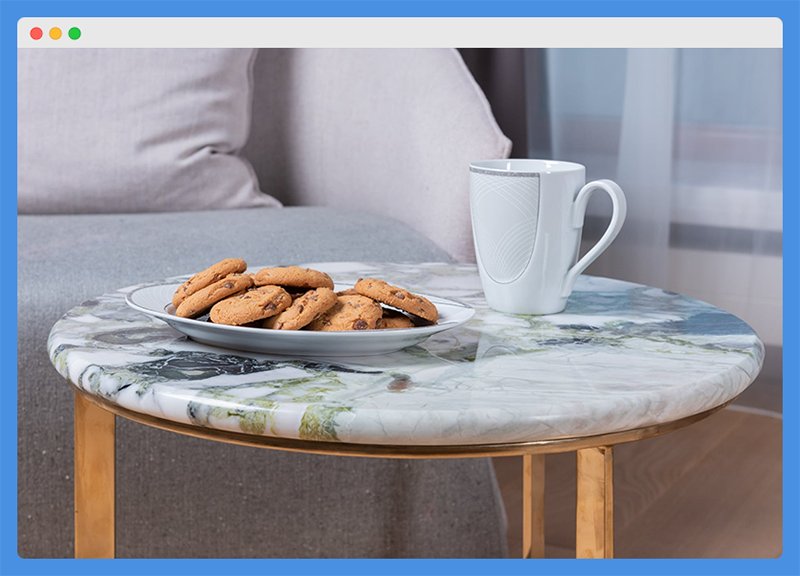 Any guy would want to have his own, personalized and monogrammed mug. If you can, toss in a pack of his favorite beverage and you'll have him looking forward to coffee or a drink with you.
18. Photo frame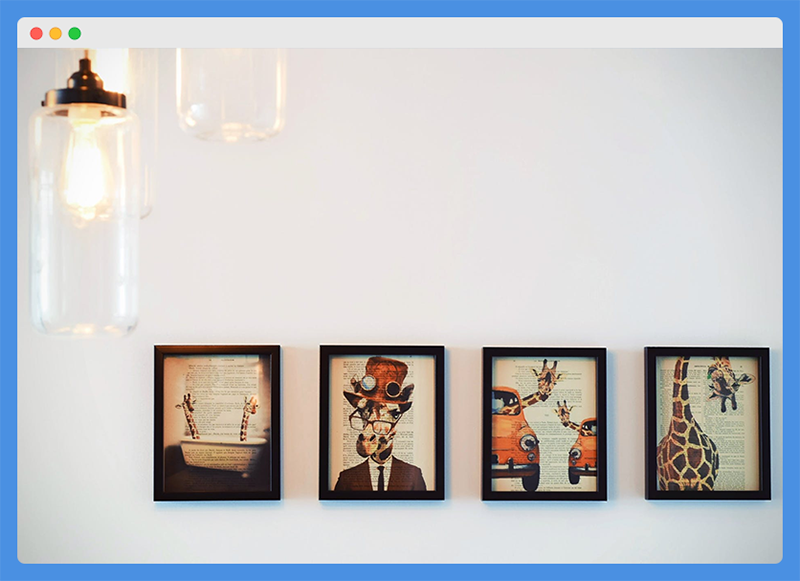 Want to make your boyfriend swoon every time he looks at his gift? Get him a boyfriend photo frame that will help him cherish your memories together.
You can fill the frame with memories or things you love about him, but make sure it looks priceless.
19. Embroidered handkerchiefs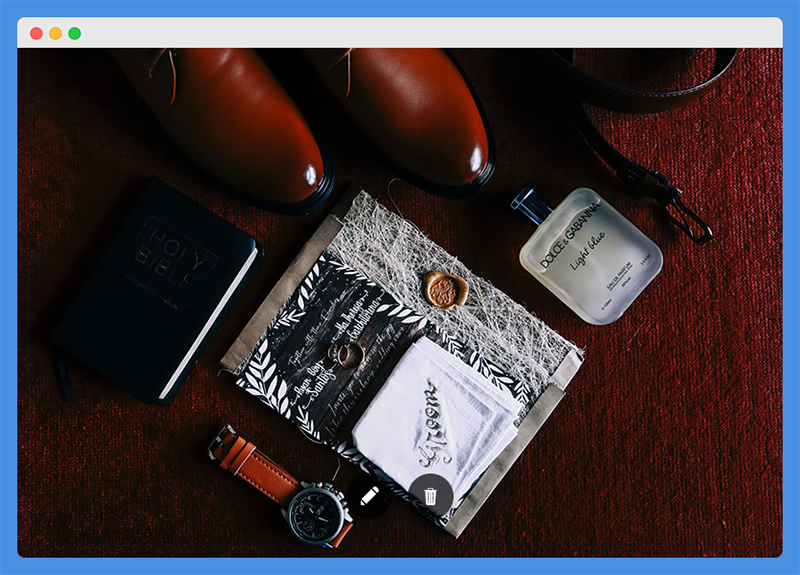 A hankie doesn't look good when it's just plain in color.
For your boyfriend, you can make personalized and tailor-made hankies, jazz them up with a fun phrase and stem stitch it to embroider over each of the letters for a special touch.
20. Handmade tie blanket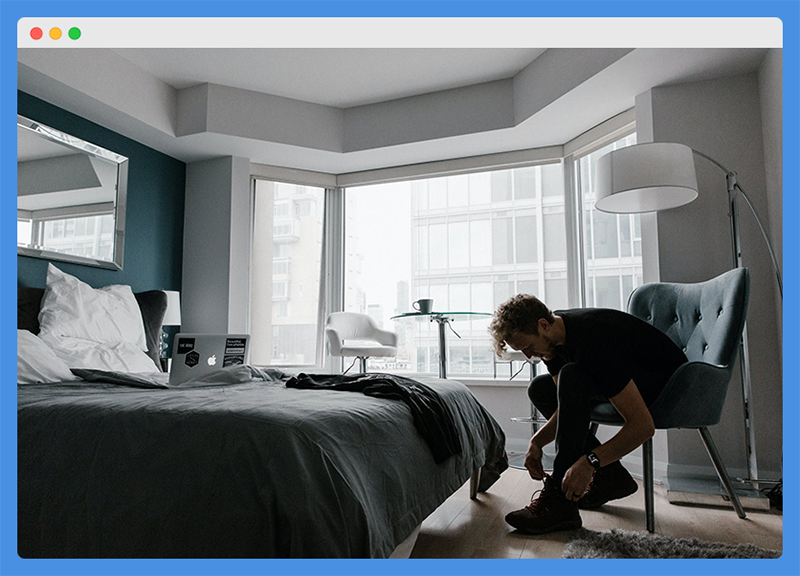 A tie blanket is an easy, cozy, and special handcrafted birthday gift for your boyfriend that shows you care. You can buy one or make your own if you have sewing skills, and add some initials, personalization or your anniversary date together.
21. Handcrafted pillow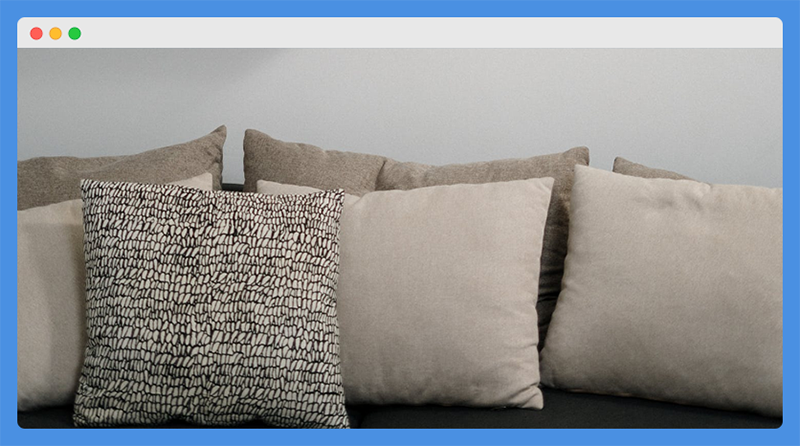 Do you know what your guy really likes? Whatever it is, you can turn it into a handcrafted, DIY pillow.
For instance, if he loves superheroes, make some Marvel or DC comics pillows, and if he's an avid gamer, create some gaming pillows to match his gaming rig and keep him comfortable during the long gaming hours.
22. Personalized Baseball gift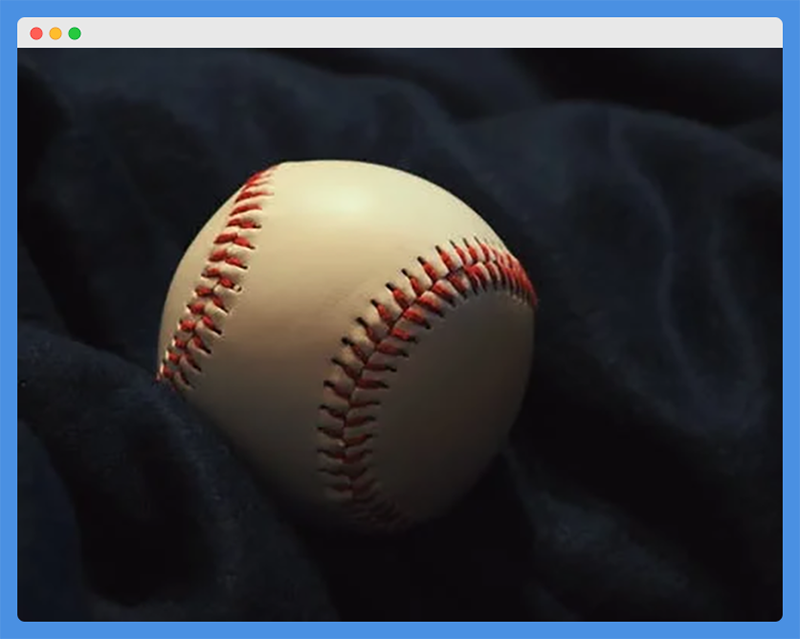 For the baseball fan, you can get your boyfriend a personalized baseball gift that's practical yet cute. Remind him why he's a catch by leaving sweet messages on the baseball.
23. Beard oil
If your guy loves to keep a long beard, you can make some beard oil with the right ingredients and give it a special label to see if he will pick up the detail.
No need to splurge on expensive beard oil or related gift ideas when you can make him a special bottle.
24. Leather bracelet
Leather bracelets are great for casual days. Not only that, but for your boyfriend, it reads stylish and cool when done right, besides looking professional.
Make him a handcrafted leather bracelet in a dark, rich tone. They're easy and don't take time to make. Your boyfriend will be surprised and get the hint that he too should get you some jewelry.
25. Leather wallet
Upgrade your boyfriend's wallet by making him a leather one. Make sure you use genuine leather – bonded or split material – and pick black, grey, or brown.
Some men may like gold, silver, white or grey as these colors are associated with wealth and stability. Whatever the case, he won't have to deal with holes or old, battered wallets again.
26. Book planter 
A book planter is an ideal birthday gift for your boyfriend especially if he loves desk art or plants. This gift will spruce up his desk, and you don't need any DIY experience to make it.
It's also simple and quick to make in less than an hour.
27. Movie night box 
Movies are a good way for any couple to bond. If your boyfriend's birthday is coming up, put together a movie night box to celebrate together through an experience instead of creating objects.
It's a date he will be sure to love and treasure for years to come.
28. Song playlist 
Do you have a list of favorite songs that you and your boyfriend share or that are sentimental to you as a couple?
Put together all those songs into a special playlist and play them during his birthday. He'll also play them when you're not around just to keep the memories alive.
29. Treats in his favorite color
What color does your boyfriend love so much? Put together some simple and thoughtful treats all in his favorite color to make a cute handmade birthday gift idea for him.
30. Stenciled tee 
Guys love t-shirts and what better way to excite him on his birthday by creating a handmade stenciled t-shirt.
It will be more meaningful for him knowing that you made it yourself just for his special day.
31. Date book 
There are so many date ideas you can do with your boyfriend on his birthday, so why not put them all in a pre-planned date book?
It's a romantic and thoughtful birthday gift that tells him you have everything covered to the detail on his special day.
32. Leather-wrapped flask 
Nothing makes a guy feel more special and cooler than other guys than a leather wrapped personalized flask. It's a super chic birthday gift idea that will make him swoon over.
33. DIY Hammock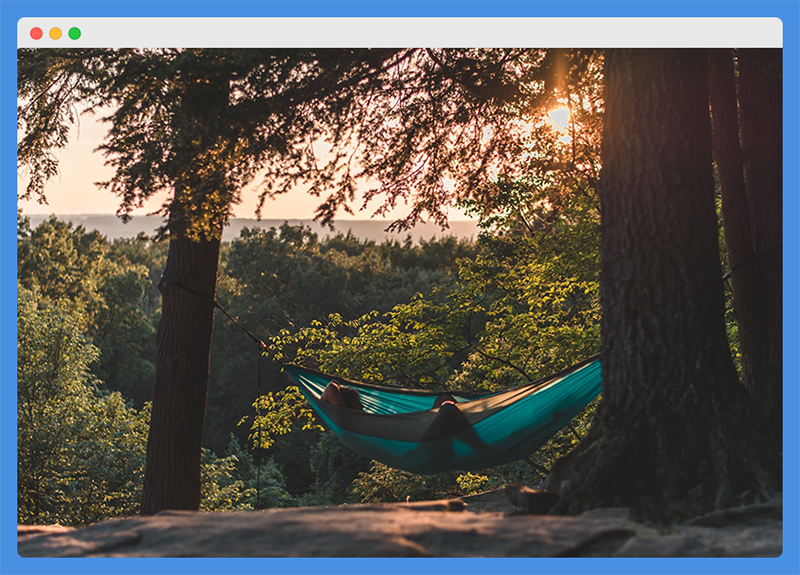 A hammock is a super sweet gift for your boyfriend's birthday. It'll give him something to enjoy in the outdoors so put your hands to work by making him a handcrafted and knotted hammock.
34. Fire pit 
If you're extra, you can take on a bigger project by making a DIY fire pit for his home, and enjoy the warmth together over a movie or gourmet dinner on his birthday.
35. Leather luggage tag 
If your boyfriend travels a lot, a leather luggage tag is a unique and special gift for any bit of his luggage. Just be sure to gift it to him on his birthday or just before you take a trip together.
36. Map plates 
Nothing is more unique than a set of map plates to hang around the walls on your boyfriend's house. You can make them using some of your favorite places and create a beautiful work of art.
37. Printed Mouse pad 
A mouse pad is a simple yet very useful birthday gift for your boyfriend. You can get different designs to use to print a mouse pad for him, or pick some chic or contemporary images to make it more special for him.
38. Colorblock tie
Depending on whether your boyfriend is a 'tie' person or not, you can pick a special set of colorblock ties to complement his wardrobe.
You can also turn an older tie into a more trendy color block tie, and make sure he looks sharp on his birthday.
39. Cozy socks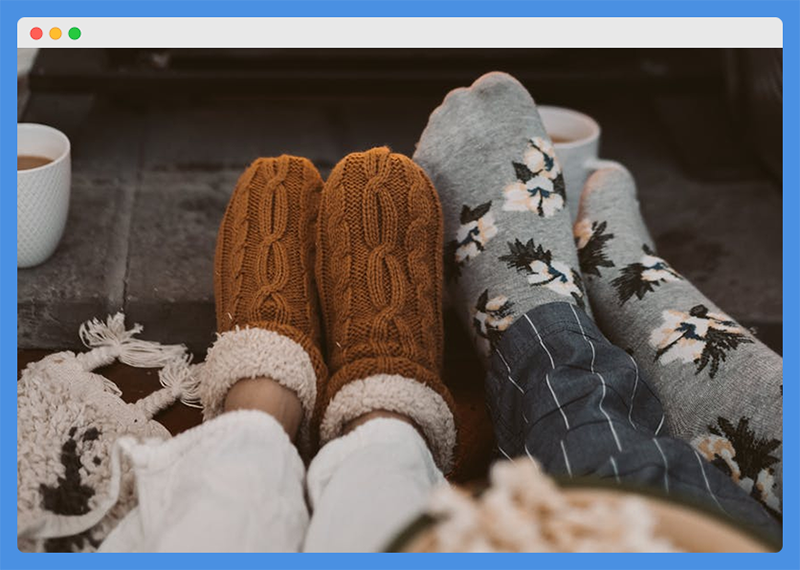 If you know how to knit, make your boyfriend some cozy socks. They can be in his favorite color or having his initials, as long as they're warm, cozy and fashionable too.
40. DIY Clock
Is your boyfriend a game man? If so, he'll definitely love a thoughtfully handcrafted clock for his man cave or room.
You can learn how to make a handmade clock with his favorite things on each hour of the clock. It's something he will cherish for years to come. It's a cheap but really cool gift that he'll love and use for years to come.
41. Beverage holder
A beverage holder is the perfect birthday gift for any season. Not only will it keep your man's drinks hot or cool, but they're also easy to personalize and he'll cherish your thoughtfulness.
42. Gift basket
If making one gift isn't your forte, you can put together a gift basket and add a large bow to it to make it pop!
43. DIY Scarf
A man's scarf is sometimes called a cravat, and it wasn't until the 19th century that they became a real fashion accessory for men and women too. A scarf will protect your boyfriend's neck and keeps him warm on a cold morning or evening. He can also look stylish when going to work, so get knitting and remember to use his favorite colors.
44. Shaving kit
A travel shaving kit is a great combo gift for your boyfriend especially if it's a designer case. You can create a unique case for his shave set, and throw in his favorite shaving cream, razors, and more.
45. Bathrobe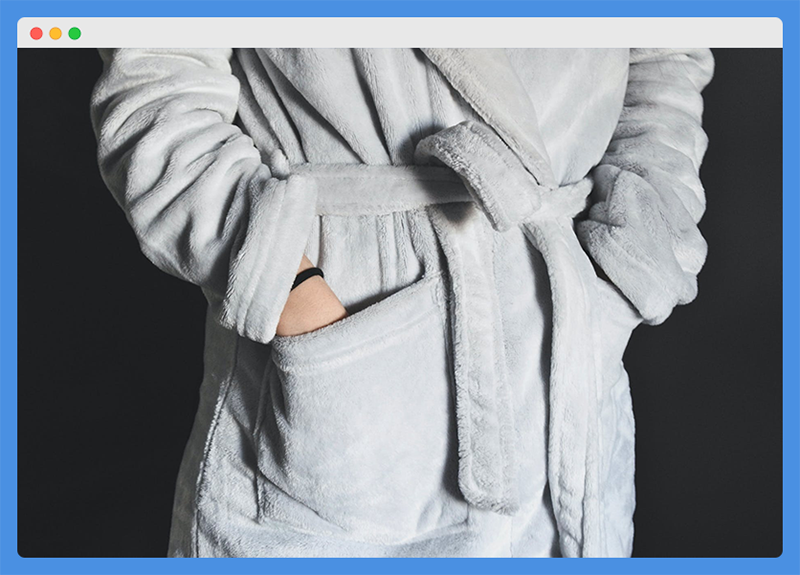 If your boyfriend can't make it to the spa on his birthday, give him a homemade experience starting with a plush bathrobe that will be remembered for years to come.
46. A sweet card
Gone are the days when you had to spend a lot just to pass across a message to someone else.
For your special guy, make a cute, sweet card to tell him how much he means to you and add a little sweet heart for that special touch.
47. Travel book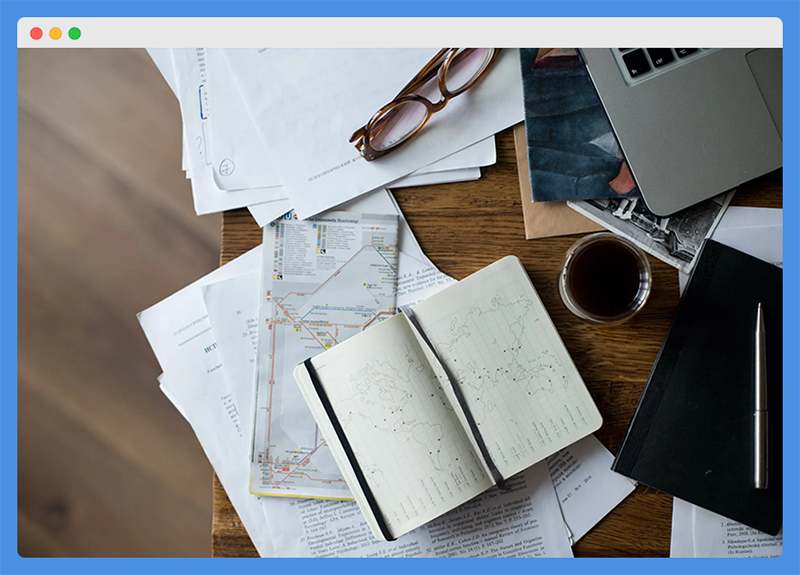 A birthday is a great way to remind your boyfriend how old he is. However, you can also put together a handcrafted travel book that shows him all the experiences you have had together and what's left of the bucket list to be had.
With a handmade travel book, you'll give your boyfriend the perfect adventure gift as he plans the next trip for the two of you.
48. Beanie hat
A beanie hat never goes out of fashion. What better birthday gift for your boyfriend than a hat with his fave initials or even his favorite team.
He can wear it in the meantime while he waits to catch his favorite team in a live match.
49. Duffel bag
If you know how to make duffel bags, you can make one for your boyfriend that can be a stylish travel weekender for those days you have special getaways or road trips planned.
It's the perfect bag for a carry-on that you can use muted tones, luxe leather, and ensure it has ample space for everything.
50. Leather watch strap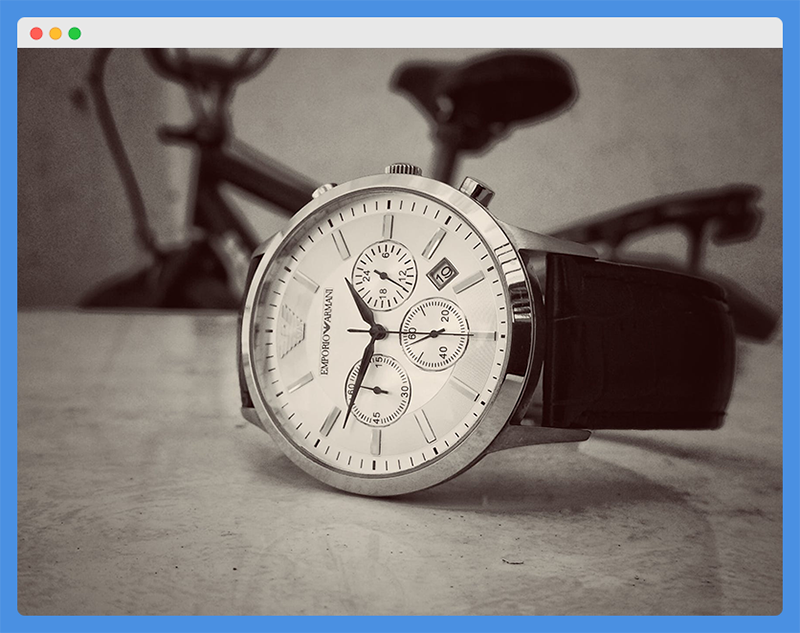 Men love watches. If your guy has a special watch that he really loves, you can make him a handy, sturdy leather watch strap that he can add to his watch to go with his dressy and casual outfits.
51. Golf ball stamp
If your boyfriend is a golfer, you can make a golf ball stamp that's tailored and personalized to him.
It's a genius gift idea that's a little basic and obvious but super special for his time on the course.
52. Tie Dye shirt 
For the boyfriend who can appreciate a nice tie-and-dye shirt, make it special for him by making it yourself, and using his favorite colors.
The best part is you don't have to worry about how the shirt will turn out.
53. Card-holder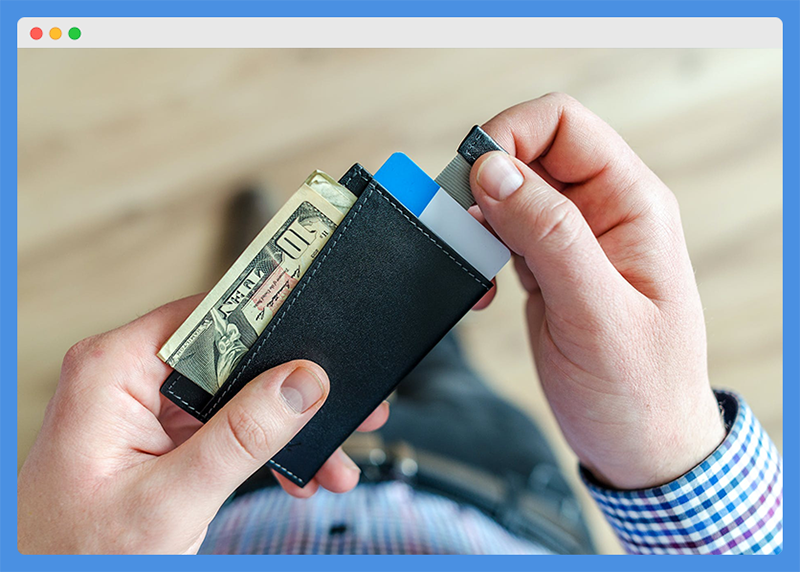 A card holder is a great place for your boyfriend to put all the cute, sweet cards you made for him. Make the card-holder wallet special by personalizing it with his initials and in his favorite colors.
54. Comfy sweatshirt or hoodie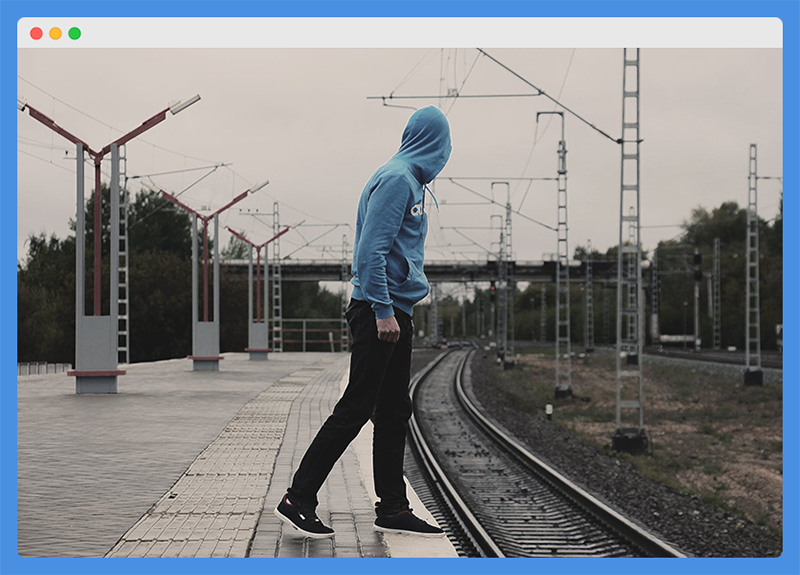 If your guy loves sweatshirts, you can make one or buy a plain hoodie and embroider it with a personalized message or his initials.
55. Salt platter
A salt platter will change your boyfriend's world because it gives him a plate on which to serve appetizers, cheeses, or his favorite meats and even add different flavors onto the plate.
56. Massaging neck pillow or wrap
A massaging neck pillow or wrap is good to have at home or when traveling on a road or air trip.
You can make one for your boyfriend and make sure he carries it when you're both out on a fun trip together. He can also use it when he's at home and needs a quick soothing massage.
57. Bedsheet bundle
Birthdays are a good time to get a new set of things, and that includes bedsheets. New bedding can change your boyfriend's life and atmosphere, because more often than not, he may not get them for himself.
You can get some nice silky material and make a bundle of bedsheets for him, with his initials or in his favorite color.
59. Succulent Assortment
Your boyfriend may not have green thumbs, but if he does, you can hand make a little potted succulent assortment to brighten up his man cave or room.
60. Scrapbook
Guys love sports, travel, and gadgets.
You can get a handy book and fill it with clippings of his favorite things, whether it's a basketball team, or places he loves traveling to or dreams of going.
Wrapping Up
There are so many handmade gifts you can give to your boyfriend on his birthday.
Some gifts are manlier than others, but as long as you made it for him, he'll definitely cherish it and think about you all the time.
Whether your boyfriend is sporty, a homebody, avid traveler, or a musician, make sure the gift you make is useful, handy, and memorable on his birthday.