Snapchat can help you keep your stories alive in people's memories for a long time. It lets you create and share stories and build your own fan base.
For your story to go viral, you've got to be creative and give it an exciting name that will appeal to many.
You'll find a mix of funny, cool, creative, and even offensive private story names to use here.
Do you want to thrill your friends with a private story on Snapchat?
Here are some creative private story names to try out.
Also Read: Cute Aesthetic Names For Girls (With meanings)
Creative Private Story Names for Snapchat
1. I'm a pretty low-key baller
2. Sassy and sweet, that's who I am!
3. Check out this vogue goer
4. I'll be your best artwork
5. I'm a cosmonaut
6. I'm a gadabout
7. You're like, officially my type
8. My style's like, so hot it burns
9. My attitude's just so bad that it's gd
10. The world is my oyster
11. A perfect mix of sugar and spice
12. Dare me to be your forever?
13. I know when to keep it under wraps
14. I know I look damn good, just spelling it out
Source: crown-sathees on Pixabay
15. I'm so on-trend, and it's damn scary
16. The more we are, the merrier
17. Bold & beautiful like it should always be
18. This is my jam for tonight
19. My life's an epic journey
20. I'm like the perfect cuppa O' tea
21. I'm so fly that even my shoes are jealous
22. Life's an endless adventure
23. You should know this is actually my fay pose
24. This will no doubt go down in history
25. I can turn ice cream into mousse
26. Total rockstar!
27. My game style is on point!
28. I'm a winged unicorn
29. The coolest gal ever
30. I'm an ideal livewire
31. My life is totally an open book
32. I've got it all covered
33. I placed my heart on the line just for you
34. No one can take my happiness away
35. I'm the mighty king of awesome
36. My smile's just contagious
37. I'm way too excited that I want to share
38. I live for the moment
39. I'm so full of life
40. My life is just ferocious
41. Join me for breakfast
42. Every day's a welcome blessing
43. That's so thoughtful of you
44. The OG Squad
Check Out: Female Fantasy & Sci-fi Names (With meanings)
Source: Belle Co from Pexels
45. Xclusive just for you
46. Girl Acapella
47. All Fax and No Printer
48. Secret chamber
49. Procrastination Studio
50. The <Name> Show
51. The Originals Lair
52. Snooze Cruise
53. The <Your Name> Movie Hall
54. Tons of Coffee spillage
55. The secret life of <Name>
56. BrOGs
57. Only Fools
58. Private Showing
59. Mukbang Gang
60. < Name> with a chance
61. Madhatter's Cocktail Party
62. Can't dare touch this
63. That < Name>'s freak Show
64. Mukgang
65. The Late Night Moment with <Your Name>
66. <Name> In Wonderland
67. Junior's Day Out
68. Gangster's Paradise
69. The Gladiators
70. Did she say what?
71. Grab Me If You Can
72. Dare not touch me
73. Simmering Pot
74. It's Always Sunny in your inner core
75. Motley Crew
76. That's So damn Fetch!
77. Motley crew
78. Lovers 'N' Losers
79. The Scorching Hot Pots
80. The Chilling Adventures of the Night Gang
81. The Great Gang Theory
82. Reasons Why I'm Still Single
83. The Night Army
84. *WANTED* Attention
85. Attention Seeker
86. Can't Stop Blabbering
87. Groundhog Day
88. Clowns in Town
Also Read: 30+ Japanese Names That Mean Water
Source: Aleks Magnusson from Pexels
89. All the Other Champs
90. Hands Up, this is the FBI!
91. In the Tablet
92. Happy Hours
93. Being Humans
94. FreakyBeats_21
95. What Can I Do For You?
96. Fun Stories
97. Lonely? Let's take a Ride
98. Joney, Joney
99. Low Gas
100. Circle of Real Trust
Cool Private Story Names for Snapchat
101. Hell Yea Clicks
102. Laughter of Love
103. Inside Story
104. Green Oyster Bar
105. No Weed Nation
106. Future of Ours
107. Food Frenzy
108. Crazy Hub Gang
109. Speak to the Lamp
110. Cuddle Up
111. Demon Personified
112. Fun Mixer
113. Lights On, but Nobody Home
114. Inside the Womb
115. Horses of Pride
116. Hap-Bee Together
117. Unknown Princess
Explore: Mermaid Names For Girls (With meaning)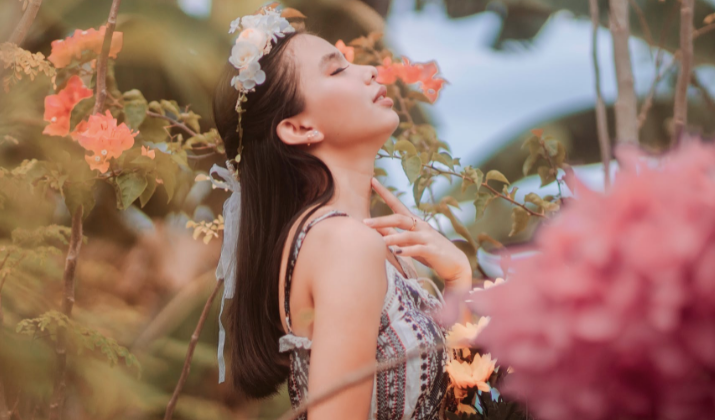 Source: Penumbra Captures from Pexels
118. Mermade to Be BFFs
119. We are Headache
120. Popular Loners
121. Let It Rain
122. The Silly Genius
123. Papa Ki Pori
124. Last Social Star
125. Loving this Quarantine
126. Jokey Lovers Only
127. Awake Up Your Eyes
128. X-Factor Stories
129. Antique Étiquettes
130. Still a Mystery
131. Non-Poetic, Ponderous
131. Rude to Dudes
132. Junior's Observations
133. Coffee with Soda
134. Lights on Never Gone
135. Howling in My Boots
136. Pink Pretzel
137. When Derogatory is Love
138. Private Property
139. Being Happy Ever After
140. Father's Son
141. I was Brave Today
Explore: Best Female Dwarf Names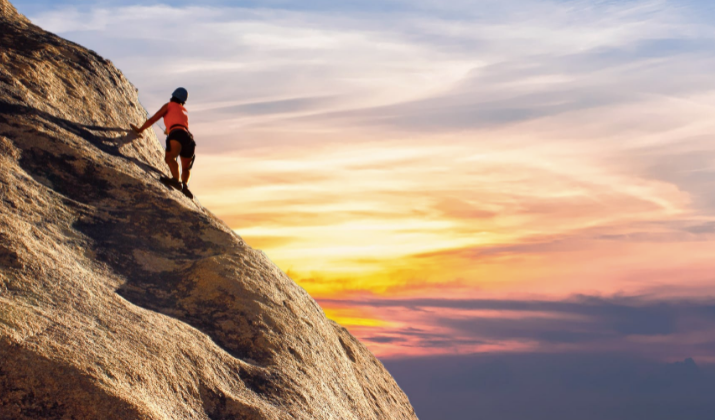 Source: Pexels
142. Doom and Room
143. Ironic Moosup
144. LoveBirds
145. Life of the LightSkin
146. Because I'm Worth It
147. Power Rangers
148. Exclusively Common
149. Good Thoughts Only
150. Sellout
151. Legendless Fill-in-in-the-the-Blank
152. Hunger Pangz
153. Skipped a Beat
154. Equestrian Stories on SC
155. Prison Warden
156. Source of Cozy Vibes
157. The Chamber of Secrets
158 Lockdown Ideas
159. Snap Hoc
160. Mister Manish
161. Congrats, Would You Like a Medal?
162. Who Doesn't Want to Be Famous?
163. Swagger on Over Here
164. Straight Out of Bed
165. Cool Story Bro
166. Perfect Blend of Swag & Class
167. I Woke Up Like This
168. Selfie Queen
169. You're only as Old as You Feel
170. Dammit, Officer! What's Your Name?
Check Out: Best Flower Names For Girls (With meanings)
Source: Kindel Media from Pexels
171. [Name]'s Little Secrets
172. Titanic Swim Team
173. Bingo!
174. Don't Tell My Mom
175. Bread Sheeran
176. Growing Up is Overrated, Right?
177. I'm Not a Hipster
178. I was Expecting More than This
179. Backstage Pass
180. PS for my BS
181. ZZ Plop
182. Poodle in a Bikini
183. Let's Discuss another Story
184. Work Hard, Play Harder
185. Ted Bundy's Victims
186. Pov. You Didn't Ask
187. Drunken Ramblurbations
188. Too lit to Quit
189. Embrace or Hug When Jolted Minds Do Not Loosen
190. Entertaining but Totally Made Up of Stories
191. It's a cakewalk.
192. The Name plus Mine
193. Numbers-Based
194. Wow, the Audiences are on Their Hands and Knees Crawling!
195. Open Space Quarantine
196. Queen-in-Sown Stories
197. This is Called Life
198. Did (I Did) for Me
199. I Belong
200. Momentary or Gossypants
Cute Private Story Names for Snapchat
201. Shrooms
202. Operational Ideas
203. Moose-Up
204. Fail Life
205. A New, Unpeeled Banana
206. What's in Your Hair and who's in My Hair?
207. One thousand, Billion Smiles
208. Unsanctimonious Beliefs
209. The Secret Turtle
210. 50 Shades of Cray
211. Let me Show You Something Awesome
212. Laugh Now, Cry Later
Also Read: Best Cowboy Names For Boys (With meanings)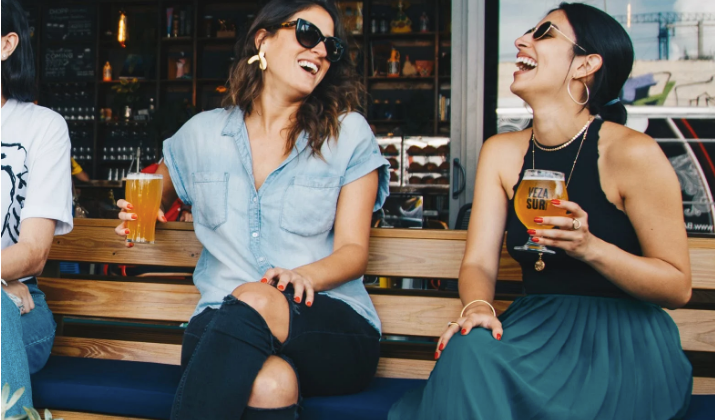 Source: ELEVATE from Pexels
213. I'll Never Grow Up!
214. "My life" is a Pretty Cool Story
215. [Name]'s Life is Lit
216. Here's My Life on Replay
217. My Story op forever
218. I'm Just Here to Look Cool
219. Betcha Think This is It
220. Buttery Plate
221. 24 Hours of Madness
222. It's Taco Time
223. Lunch in Prison
224. Synchronized Slimming
225. Doctor Blue
226. Dog Trip
227. Talk to the Lamp
228. Put the Kettle On
229. Daily Mug
230. Spade in Chelsea
231. No Trolling
232. Ice Bear
233. Feather in One's Snap
234. Hairless Monkey
235. Another Banana
236. Pure Planet
237. Snapchat Stories 123
238. Boyfriend & Chill
239. Hair and Me
240. Just Now Life
241. Yours Truly
242. Zillion Smiles
243. Chunky Eyebrows
244. Meme and Me
245. Creepy Crawly
246. Busty at Home
247. Last Night
248. New Things
249. Lip Bench
250. Original? What's that?
251. Gutter Thoughts
252. It's Personal
253. Prison Warden Nightmare
254. Picture This
255. Jam on Toast
Check Out: Names Without Vowels
Source: cottonbro from Pexels
256. No Fat Chicks
257. The Ugly Stuff
258. Reinstall This
259. Day of the Bed
260. Spare Me the Details
261. Mental Surgeon
262. Female Diversity
263. Perfect Dude
264. Eye of the Idiot
265. The Survivor
266. First Degree Chicken
267. Sex and the Lily
268. Norfolk & Chance
269. Legends of Snapchat
270. Cracktivities
271. Shot on iPhone
272. Whiteboard Dreamer
273. Banana Phart
274. Diary of a Simple Kid
275. Won't Believe This
276. In Da House
277. Pratt Story
278. Two Beys are better than one
279. Best Buds Only
280. Ah Shit, Here We Go Again
281. All Panic, No Disco
282. Depresso Espresso
283. Chocolate Factory
284. Special Ed Class
285. Snap Attack
286. Chum Bucket
287. That's Very Much Adequate
288. Kool Kids Klub
289. Sorry Mom
290. Broski Chillski
291. Vibin' 'N' Thriving
292. Because I'm Worth It
293. Snap Hoc
294. Bag Me to Hell
295. Follow the Leader
296. Boss Time
Source: cottonbro from Pexels
297. Living Story
298. Star in the Making
299. Because I'm Worth It
300. Pillow Talk
Best Private Story Names for Snapchat
301. It's a Sad Story
302. Private Self-destruction
303. Me-TV
304. Worst Story Ever
305. Imaginary Life
306. Rock the Bed
307. Apple Beer Burp
308. Dirt Brag
309. Crispy Bread
310. Adult Nappies
311. Bearded Dragon
312. Camp Boxer
313. Bottomfeeder
314. Fun Funeral
315. Just Did It
316. Green Beast
317. Skipped a Beat
318. Hot 'N' Sticky
319. Extra Large
320. Whoopee Woman
321. Beavis Butt-Bed
322. Hairy Mole
323. Plant Pot Mad
324. Smelly Lion
325. Teel
326. Nipple Clamp
327. Balls of S
328. Tortoise Salad
329. Mr. Lazy
330. Too Lit for You
331. Are You Lonely Tonight?
332. To All the Snap Addicts Out There
333. Go down the Rabbit Hole with Me
334. Go on a Date with Me
335. Trippy Tales
336. All Play, No Work
337. The Only Story You Watch Today
338. No Self-Obsessed, Just Better than the Rest
339. Life's a Journey
340. The Mystery Files of <Your Name>
341. On Today's Episode
342. In Case You Missed It
343. At the End of the Day, It's Night
Source: Sebastian Sørensen from Pexels
344. Sunshine in My Soul
345. "Me' Time with Myself
346. I'm Here Cos I love myself
347. Life in the Circus
348. Just Be Happy, Baby!
349. Let's keep it That Way
350. Let's Get the Weekend Going
351. Love Me Forever
352. Secret Passion
353. Let's Hang Out This Weekend
354. Welcome to My Happy Corner
355. No Filters Here. It's All Me
356. For You and Me Only
357. Mental Breakdown Hours
358. Day 1 in Paradise
359. Don't get it Twisted
360. My Life in Videos & Photos!
361. Private Party
362. My Inner Circle
363. The Story of ME!
364. No Boys Allowed
365. What's Up, Privates?
366. I'm the best "Me" That I Know
367. Watch Me Go From Worst To First!
368. Haters Gonna Hate
369. A Dreamer Never gets Bored
370. Just Me and You, Like Always
371. I'm a Free Spirit, Deal with It
372. Happiness Isn't Always Easy
373. I'm that Guy. U Know? That Guy
374. My Life is So Glamorous
375. I'm So Basic
376. Can't Stop, Won't Stop
377. I'm Just Being Me
378. Don't Hate Me Coz I'm Beautiful
379. I'm from the Ghetto
380. My Hair is on Fire and I Ju Don't Care
381. I'm a Beautiful Disaster
382. What a Mess I am
383. This Snap Story is cool
384. How to Be an Adult
385. I Have a Secret
Source: Andrea Piacquadio from Pexels
386. I'm a Rebel without a Cause
387. Naughty and Nice
388. Keep it Real
389. Everything is Awkward
390. The Truth Hurts
391. Only My Dog Can Understand Me
392. Things Can Get Really Weird
393. The Truth Stings
394. It Takes One to Know One
395. Could Be Worse
396. The Not So Happy Ending
397. Life's A Laugh And Death's A Joke
398. "Strangers" With A Smile
399. These Are Just My Thoughts, Ok?
Funny Private Story Names for Snapchat
400. Snapchat Is Like My Diary
401. The One with the Huge Secret
402. Napping In the Rain
403. How I Actually Feel About Life
404. Haters Are My Motivators
405. Here We Go Again
406. Good Things Happen
407. The Magic of Me!
408. I'm Telling You This for Your Very Own Good
409. "I Live" For the Good Times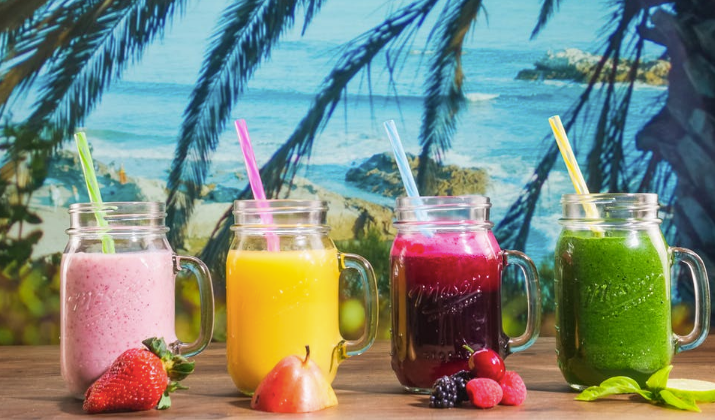 Source: Kindle Media from Pexels
410. My Life in Five Words or Less!
411. He Has No Lips
412. No Need To Be Perfect
413. One of The very Few Things I'm Pretty good at
414. My Snapchat Story from a Different Angle
415. Don't Judge Me
416. I'm The Best of My Worst
417. The Only One Who Knows
418. What Happens In Public, Stays In Public
419. Don't Try This At Home
420. So Much for the Camera
421. No Drama Please
422. Catch Me If You Can
423. Blessed with Bad Decisions
424. It's Always Good to Be Yourself
425. It Feels Better to Laugh it off
426. I'll Always be Present Even When I'm Not There
427. Captain of My very own Ship
428. It is what it is
429. Each Day Brings Something New
430. My Life, My Choices
431. It's Very Hard to Be Good All the Time
432. I'm Just Living My Life
433. Don't get it Twisted
434. I can't believe I Did That
435. I'm Just a Lazy, Dedicated Slacker
436. I'm Sorry for Being So Perfect
437. I'm a Mess without Coffee
438. No Need to be a Hero Today
439. Why are You Here?
440. I'm Not Laughing
Source: Nikolay Draganov from Pexels
441. The Best of the Worst
442. Troublemaker
443. Just Like That
444. I Can't Stop the Feeling
445. I really Need Your Support
446. Dreamer Big, Soar Higher
447. Life is a Beautiful Thing
448. I'm a Spontaneous Being
449. I'm A Free Spirit. Deal With It
450. I'm the One and Only One
451. "My Life" is Just Too Cute
452. I am from Mars
453. I Wish I Could Do that
454. First Time for Everything
455. I'm the Best Me that I Know
456. The Only Way to Live
457. Coz I'm worth it
458. Haters Gonna Hate
459. It Takes Courage to Love
460. My Cat's Named Chubby
461. You are Uniquely Special
462. I'm living Without Regret
463. Play with Life
464. "Yes" to Everything Today
465. Tired of Being the Good Guy
466. Goodbye to Boring Stories
467. Just Like All the Other Girls
468. I Woke Up This Way
469. Bad Girl
470 The Best Content
471. I Might Be Your Latest Addiction
472. You're My Favorite Bad Guy
473. Let's Do Something Bad Together
474. Do You Need To Be Saved?
475. I'm A Certified Bad Girl
476. What's The Point Of Anything At All?
477. School Sucks
478. Can't Wait For Summer Vacation!
479. I Need A Vacation. Please?
480. Goodbye for Now
481. I'm Lovin' It
482. I'm Not Crazy, I Promise!
483. The Story of Me and You
484. First Day on the Job
Source: Wes Hicks from Unsplash
485. I Don't Mean To Brag
486. I Just Woke Up
487. The Most Imp. Lesson. Ever.
488. I'm Finally Following My Dreams
489. Raresome
490. Who Am I Even Anymore?
491. It's Just the Beginning
492. I Could Go On All Day
493. A New Journey Begins Today!
494. It's Been A Ride, Hasn't It?
495. I'm A Cloud Chaser.
496. Riding High with My Friends
497. Potential for Heaven
498. Foggy Fantasies
499. I'm flying high
500. Out Of This World Experience
Good Private Story Names for Snapchat
501. I'm So Ready For Today
502. I Saw This Amazing Thing!
503. What I'm Up To Tonight
504. I Had A Great Day
505. I'm So Excited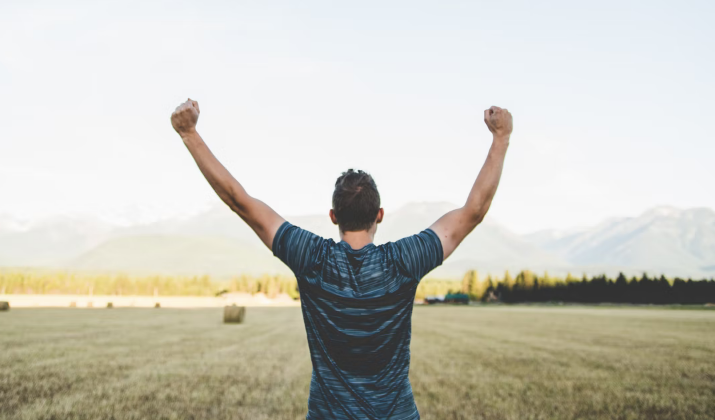 Source: Japheth Mast from Unsplash
506. What I Did Today!
507. I Just Got In Trouble
508. I Have To Go
509. Frozen Forever!
510. Cinderella Gets Her Prince
511. I Wish I Were A Mermaid
512. I Can Fly!
513. I've Got The Magic Touch
514. I've Got A Friend In Me
515. Pleased To Meet You, Too
516. A Day in My Life
517. The Voice of Reason
518. Kitten Adventures
Source: Dorothea OLDANI
519. My Favorite Foods
520. Escape from Reality
521. A Face You'll Never Forget
522. I'm Not Crazy
523. The Story of Us
524. The Challenges of Parenthood
525. Holiday Traditions
526. A Day in the Life of a Very Busy Mother
527. Monday Blues
528. How Are You Feeling Today?
529 The Reality of My Life
530. My Day with the Kids
531. My Crazy Life
532. The Most Important Life Lesson
533. The Best Thing I Bought Today
534. What I Love About My Life
535. My Firsts and Lasts on Snapchat
536. What I'm Grateful For
537. The Story Behind that Photo
538. From a Dog's Point of View
539. What I'm Feeling Right Now
540. This Morning on My Mind
541. I'm Just the Camera
542. The Inside Scoop
543. For the Real Ones
544. Just for You!
545. Enjoying the Moment
546. Just Winning
547. Watch Me Do It
548. Something Interesting
549. You Won't Believe!
550. Too Legit to Quit
551. Smile because it happened
552. Just My Typical Day…
553. Inspired by the Bold and Brave
554. My Greatest Teenage Years
555. The Feeling of a Party Weekend
556. Get Ready for an Adventure You've Never Experienced
557. Life is Way Too Short to spend it all on Hold
558. Working on Something that Will Make You Smile
559. Let's Have Some Fun Tonight
560. Imagine the Possibilities
561. I'd like to keep it that Way
562. What are You Waiting for?
563. It feels Real good to be in the Know
564. Twice the Pleasure, Double the Fun
565. I'll Stop Time, and You can Be My Reason
566. Let's Bring on the Adventure Together
567. I'm too blessed to be stressed
568. I'm the One You Invited When All Your Friends Were Busy
569. Make it Possible
570. Sunshine in My Soul
571. Your Wish Is My Command
572. Make it Possible
573. Frantic, Fleeting Moments of My Life
574. 10/10 would Do Again
575. Be the Moment
576. Kindness Kingdom
577. My Daily Story
578. If you can't live for this, then you're Not Living at All
579. A New Way to Be Boring
580. Every Second Counts
Source: Burst from Pexels
581. Your Daily Dose of Sass
582. Crackyardians
583. Wrong Side of the Snap
584. Just Me, Wannabe
585. 50% I Don't Know, 50% I Don't Care
586. I would Rather Spend the Day in the Future than a Day in the Past
587. You didn't see that!
588. The World through Broken Lens
589. <Insert Name> Chronicles
590. Off guard
Conclusion
Presenting a creative private story name needs a little bit of your creativity and style. You want to come up with something that reflects your personality and your storyline.
These names will help unravel your inner artist and get the right names to get your audience excited.