David is an evergreen name with religious roots. It is of Hebrew origin, and it means "Beloved" or "Favorite."
With such special meaning, it is little wonder why it is one of the most popular names in the world. David is a masculine name, so it is inappropriate for a girl, regardless of how much you love it.
Fortunately, there are female versions of David you can call your daughter and I have compiled a list of them in this article. Each name is distinctively unique, along with a profound meaning, making it perfect for your little princess.
Eager to get started? Here are the most beautiful female versions of David:
Also Read: Beautiful But Hard To Pronounce Names In English
Best Female Version of David You'll Love
1. Davida
Davida is a more generic and obvious version of David. Nonetheless, it remains a lovely name for parents who want their daughters to know how loved she is.
This variation is of Scottish origin, although it has Hebrew roots and means 'Beloved or Friend'. If you love the name David but want a female version, Davida is easily one of the top variations you'll find.
It is quite popular, yet it has a modern ring and is a stylish name for your princess. One famous person who bears this name is Davida Brittany Williams, an American actress known for her role in Raise Your Voice, The Fresh Prince of Bel-Air, and the series Jonas.
Having a name like Davida will surely amplify your child's personality and ensure they grow up to become a passionate and creative person.
Also Read: Best Fire Dragon Names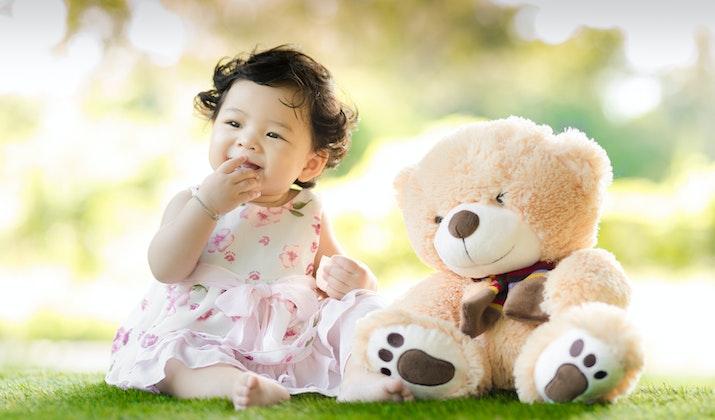 Photo by Singkham via Pexels
2. Davina
Davina is another name that sounds so much like David. The name has been popular over the years. It is of Scottish origin with roots in Hebrew, and as you would correctly guess, it means 'Beloved.'
There's something about the name Davina that connotes a soft and gentle effect, so your daughter will grow to be a gentle, calm, and calculating woman. With such a name, she will live all her days, reminded of the deep and unconditional love her parents have for her.
Although it is quite an old name, Davina is elegant, soft, and very easy to pronounce, and even if it isn't rare, it is still a name that will intrigue anyone who hears it. A famous person with this name is Davina McCall, a British reality star and TV presenter.
She appeared in the 'Big Brother' series and hosted game shows like Five Minutes to a Fortune and A Million Pound Drop.
Also Read: Cool Sci-fi Girl Names With Meanings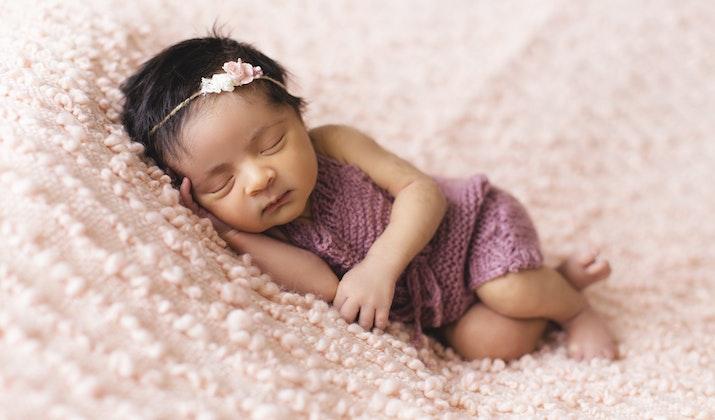 Photo by SHAHBAZ AKRAM via Pexels
3. Amy
If you love the name David and its profound meaning, there's no reason you won't love the name, Amy. It is a beautiful feminine name of French origin, and it means 'Beloved.'
Amy is a chic and simple name that is great for an adorable and well-loved daughter. A child called Amy would likely grow to be an enthusiastic and bubbly child who's passionate about life.
Also Read: Female Versions of Edward
Most people called Amy are always cheerful, caring, and generous and would most likely have a great sense of humor. Aside from being a great variation of David, Amy is also a very popular name.
Several celebrities have been known to bear this name, with the most notable figure being Amy Winehouse, who was a singer. Amy Adams, a renowned actress, and Amy Poehler, a comedian, are also notable figures bearing this beautiful name.
4. Aiko
If you love exotic names that are rare and from other countries, Aiko is a lovely choice of name to choose. It is a unique version of David of Japanese origin, and it means 'Little Loved One.'
Aiko is one of those names that will make your daughter stand out from her peers due to its rarity. Besides, it is a beautiful version of David that doesn't sound generic or too common.
A name like Aiko will always remind your daughter how much her parents love and adore her. A child called Aiko will likely grow to be pleasant, gracious, yet ambitious.
She would also be the star of every gathering, not just because of her name but also the aura she exudes. Some famous persons known to bear this name are Jhene Aiko, a reputable singer, and Aiko Nakamura, a Japanese tennis player.
Also Read: Futuristic Boy Names With Meanings
Photo by Hasan Albari via Pexels
5. Adora
For its pronunciation, you can almost predict the meaning of this name. Adora is of Latin origin, and just like David, the name means 'Beloved One.' It also means 'Adored' or 'To worship,' derived from the Latin word 'Adoro.'
Adora is the perfect female version of David that befits a beautiful baby girl. With such a beautiful meaning, there's no reason why it doesn't make a great name for your daughter, especially as it sounds elegant and cute.
Also Read: Male Versions of Cinderella
It is also a rare name, so your daughter will stand out from her peers whenever her name is mentioned. Although few celebrities are known to bear the name, Adora is the real name of the main character/superheroine in the fictional series She-Ra: Princess of Power.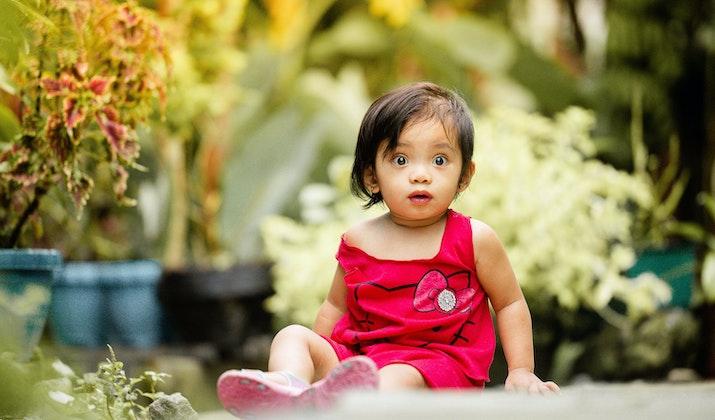 Photo by Migs Reyes via Pexels
6. Daveigh
Daveigh is another lovely female version of David every parent would like. It is of American origin and is formed from the combination of the names, "David" and "Leigh."
The name means 'Beloved,' and is known to be around for a long time, although it still sounds stylish and modern. Naming your child Daveigh will depict how much you love her and show just how special she is to you.
Check Out: Best Female Versions of William
Daveigh will likely grow to be a focused, gracious and passionate person who finds happiness in almost anything. Since her name connotes love and affection, she'll likely show love to anyone she meets.
Daveigh Elizabeth Chase is a popular celebrity known to bear this name. She is a model, actress, and singer from the United States of America.
Photo by Kha Ruxury via Pexels
7. Cher
Another unique and beautiful female version of David and one that can never go wrong is Cher. It is a name of French origin, and it means 'Beloved or Dear.'
It is one of those names that works as an endearment showing just how much you adore your child. Cher sounds very elegant and rare, so you can be sure your child not only feels loved but also stands out from a room of other kids.
Also Read: Cool Sci-fi Girl Names
A name like Cher will easily be a great conversation starter and will leave anyone who hears it for the first time intrigued. One notable figure bearing this name is Cher, an American singer, and actress whose full name is Cherilyn Sarkisian.
A girl called Cher will grow to be beautiful, wise, and intelligent and will also show love wherever she goes.
8. Esme
If you need a female version of David that looks and sounds nothing like David, we suggest going for Esme. It is a short, simple, yet unique name that has grown popular among many parents.
The name is of French origin, and it means 'Loved' or 'Esteemed,' which makes it the perfect David variation for a girl. Esme has a beautiful connotation which makes it a name for a child that wouldn't just grow in abundant love but one that will be beautiful, wise, and loving.
Also Read: Best Goddess Names For Your Girl
She will find joy in the little things and will be caring for everyone she meets. A name like Esme will also boost her personality and make her very popular wherever she goes.
Interestingly, the name has existed for quite a long time but was made more popular following a fictional character in Twilight. Esme Cullen was the wife of Carlisle Cullen and the mother of one of the main characters, Edward Cullen.
Also Read: Best Female Versions of Mathew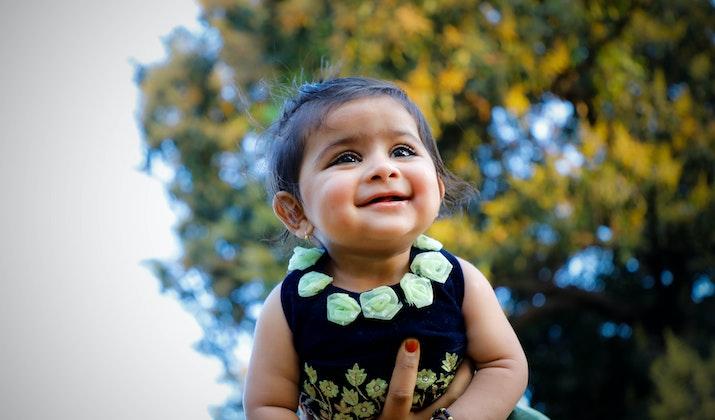 Photo by Vijay Rathi via Pexels
9. Ellone
For parents with spiritual roots, it is almost natural to want their children to bear a name with spiritual meanings. Just like David, Ellone is also a Christian name.
It is of African origin, and it means 'God Loves Me' more like the "Beloved one." With such a powerful meaning, Ellone is the perfect name for a child born in a religious home.
Although it has Christian roots, it still sounds elegant and very classy to the ears. A child called Ellone will grow to be deeply talented, logical, and intelligent.
Check Out: Female Fantasy & Sci-fi Names (With meanings)
She would be ambitious and making friends won't be a problem as she will be loved by everyone who meets her. Ellone is the name of a character from a Japanese sci-fi role-playing game, and she appears in 'Final Fantasy' VIII.'
She was an orphan who had to grow up under the care of Eden Kramer and is the oldest of all the children.
10. Habiba
Habiba is another intriguing female version of David that most people wouldn't know of. It is of Arabic origin, and it means 'Love,' which makes it a befitting name for your beloved princess.
With different variations like Habibi or Habeeba, this is a beautiful and elegant name to call your child, especially if you are Islamic. It is a name that instantly lets your daughter and the world know how much you adore and love her.
Check Out: Best Flower Names For Girls (With meanings)
It can even be shortened to Habby or Biba for a more cute nickname. Habiba will most likely become a romantic with a passion for the arts.
She is also a compassionate person who wants happiness for everyone she cares about. Some notable figures with the name Habiba include Habiba Bint Jahsh, who was known to be a companion of Muhammad, the prophet.
Another notable personality with this name is the Afghanistan physician and former Minister for Women Affairs, Habiba Sarabi.
Explore: Cute Aesthetic Names For Girls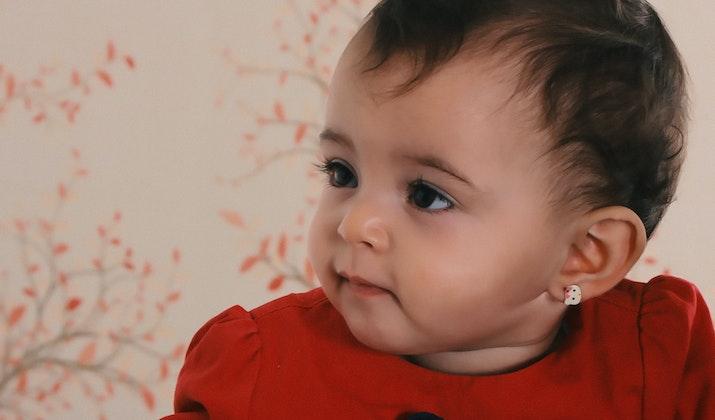 Photo by Bassam Abo Hamed via Pexels
11. Imogen
Another great feminine variant of David every parent should consider is Imogen. It is of Greek and Celtic origin, and in Greece, it means 'Beloved Child.'
The Celtic meaning translates to 'Maiden,' which connotes youthfulness. Imogen isn't one of those names you get to hear every day but bears a similar meaning to David, which is why it makes it to our list for parents who love unique names.
Also Read: 50+ Names Without Vowels 
A child called Imogen is a disciplined, loving, and soulful person who loves the idea of romance. She would also grow to be a gracious and thoughtful woman with a mystery to her personality.
One famous person with this name is Imogen Gay Poots, known for her role in the English movie, Need for Speed. Imogen Heap is another famous person with this name, as she's an award-winning singer, record producer, and songwriter.
12. Davetta
This name sounds just like David and is a beautiful option for parents looking for a fascinating female version of David. Davetta has an American orgin and means "Beloved" or "Loved by God."
Davetta is a beautiful and unique name that depicts God's deep love for your daughter. The name is stylish and gives off an alluring effect which means your child's name will easily stand out from a sea of names.
Also Read: Best Cowboy Names For Boys (With meanings)
A girl called Davetta will likely grow to have a luminous, bright personality that instantly lights up a room the moment she steps in. She will be a sophisticated woman with high confidence and authority that will endear her to many people.
However, she may be too affectionate and slightly superficial, but that wouldn't in any way diminish her personality. Davetta would likely grow to have excellent taste in arts and all the fine things of life and will generally be a nice person to everyone.
Photo by Bruna Saito via Pexels
13. Mariel
Mariel is a unique name that also happens to be a girly version of the name David. It is of French, Spanish, and Dutch origin with several meanings, one of which is 'Beloved.'
Its other meanings include 'Star of the Sea and Bitter.' Mariel is a beautiful name that befits a princess deeply loved by her parents. Although it has been in existence for ages, it still manages to fit into our contemporary world and is a great option for parents who are also lovers of oceanic names.
Mariel sounds timeless, and a girl with this will surely grow to be classy, reserved, and with very high values. She would also be unique with a personality that will attract many people into her life.
Mariel Hemingway is a notable figure with this name, and she's the daughter of the American novelist Ernest Hemingway.
Also Read: 30+ Japanese Names That Mean Water
14. Mena
If you love distinctive names that leave an impression whenever it is mentioned, there's no reason you wouldn't love Mena. It is of German origin, and it is derived from the word Mina which means 'Love' or 'Beloved' just like David.
It is the perfect name to welcome your bundle of joy and express your unconditional love for her. Mena is rare and sounds mysterious, amplifying your daughter's personality as she grows.
Your baby girl will likely grow to be friendly, compassionate, and fiercely protective of those she cares about. It also works for baby boys if you don't want to call them David. A notable figure with this name is Mena Suvari, an American actress, fashion designer, model, and producer.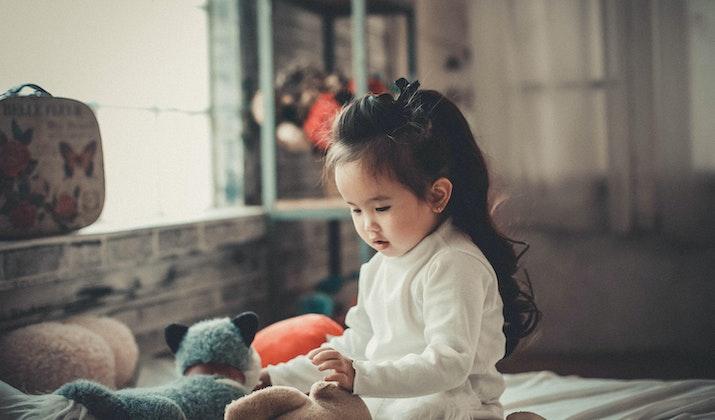 Photo by Kha Ruxury via Pexels
15. Milena
The name Milena is unique and has a classy ring to it. This name is of Slavic and Russian origin, and it means 'Love' and 'The People's Love,' respectively. Whatever meaning you choose to go with, Milena like David is a name that embodies love and passion, which makes it a beautiful name for a baby girl.
A child called Milena will grow with a sunny disposition which will make her a very friendly person. Her name will also add depth to her personality, and she will be an attractive woman to anyone who comes in contact with her.
Also Read: Illegal Baby Names In The US & Elsewhere
A notable figure with this name is Milena Milena Markovna "Mila" Kunis, an American actress. She is known for her award-winning role in the movie 'Black Swan and also voices Meg Griffin in Family Guy.
Another celebrity with this name is Milena Govich, an American actress known for her role in the TV series Law & Order.
16. Venus
Venus may not sound like David but the name embodies love just like David. However, in this case, the name is used for the Roman goddess of love and beauty.
The name Venus is enigmatic and has great appeal regardless of how long it has been in existence. It is the perfect name for parents looking for a stylish version of the name David who want their daughter to be different from others.
A girl called Venus is a go-getter who loves winning. She is highly competitive and energetic and may likely have an authoritative personality.
Hence, Venus is a great choice if you want a name that connotes a strong and striking personality. One famous person with this name is Venus Williams, an American tennis player who is also the sister of the well-known Serena Williams, a tennis player.
Also Read: Rich Last Names That Are Wealthy Sounding
Photo by Andrea Piacquadio via Pexels
Conclusion
No doubt David is a great name, but it is unsuitable for baby girls. You can choose any of the above names which are brilliant female versions of David.
While some of the names share the same pronunciation as David, others bear the same meaning. All in all, these names are beautiful, and unique and will surely make your little princess stand out.
Whichever name you end up choosing, you can be rest assured that they will have a positive impact on your girl as she grows.