Having a unique dancer name makes you stand out from the crowd and inspires those around you. And honestly, finding these names can be a herculean task.
You might spend hours and days researching and thinking of a unique name but discover later on that someone else is already using it.
In this post, I have taken the time to round up the best unique dancer names you will ever find on the internet. While some are inspired by famous dancers, others were coined to make your attitude, talent, and creativity clearer.
But all-in-all, these names are for belly, pole, ballet, and other kinds of dancers. Without much ado, let's get started!
Also Read: Best Female Versions of Mathew
Unique Dancer Names For Females
1. Blaze
This name is for you if you are known for showcasing fire moves anytime you are on stage.
2. Mathilde
Mathilde in German means might and strength. The name was inspired by the popular Polish ballerina, Mathilde Kschessinska.
This name will suit perfectly if you are always full of energy when dancing such that you never get tired.
3. Gotta-Dance
You choose this name because come rain, come shine, you are meant for this – you were created solely to dance.
4. Mirage
If you are known for shocking your audiences and pulling moves they never thought were possible, then this unique name is for you.
Explore: Best Female Dwarf Names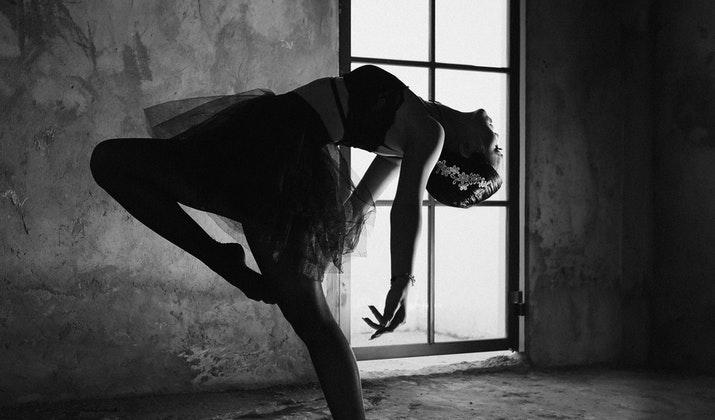 Picture by Khoa Võ via Pexels.
5. Let's Dans
Translating this, it simply means, "let's dance". You are so passionate about dancing that you can't imagine yourself doing otherwise.
6. Move Buster
This name is for you if you are known for devising amazing dance moves on the spot.
7. Pavlova
Remember Anna Pavlova? The Hebrew dancer was very popular after playing the Dying Swan in the ballet, "Swan Lake". If she is your inspiration, then go ahead and adopt this name.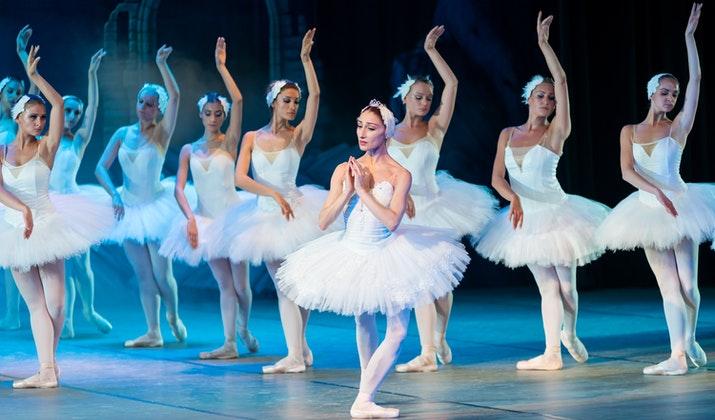 Picture by Pixabay via Pexels.
8. Allegra
This unique name is a Latin word that means, "joyous". Dancing makes you so happy. You could be having a bad day but once you get on the dance floor, your bad mood flees.
Check Out: Best Flower Names For Girls (With meanings)
9. Girl On Fire
For every girl who sets the stage on fire with her moves. In Alicia Keys' voice, "She's just a girl and she's on fire".
10. Rhythmic
This dance name is perfect if you understand the rhythm of music so well that your body movements are always in sync.
11. Comportamiento
This name means "demeanor" in Spanish and suits you perfectly if you are a dancer with an attitude. You've got the poise, grace, flexibility, mystique, and allure of remarkable dancers.
12. Clara
This is a Latin name that means clear, bright, and famous. It's the name of the major female character from the famous, two-act ballet, "The Nutcracker".
13. Champy
The name is coined from "champion" and is for every dancer who once they step into the dancefloor, everyone gets out of their way because their moves are second to none.
Also Read: 50+ Names Without Vowels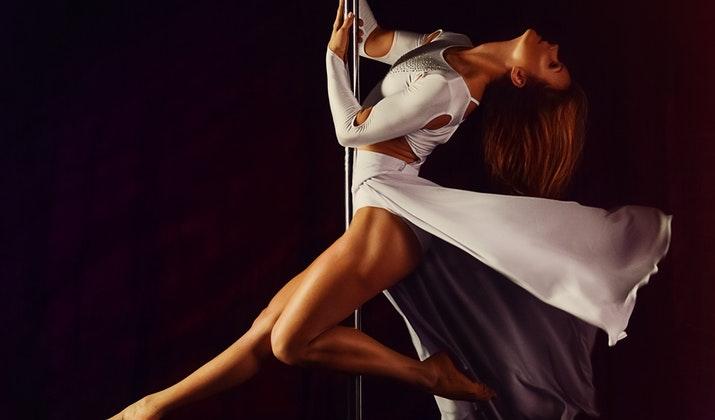 Picture by Pixabay via Pexels.
14. Margot
Margot is a Greek/French name that means, "pearl". It comes from Dame Margaret Evelyn's stage name, "Margot Fonteyn".
Margot was an English ballerina who spent her whole career dancing with the Royal Ballet. To prove how good she was and how long she was a dancer, she was awarded the Prima ballerina assoluta, one of the most prestigious awards for remarkable female ballet dancers.
15. Abal
Abal is an Arabic name well-suited for belly dancers. It means wild rose.
16. Abeer
Abeer means fragrance, aroma, or scent in Arabic. It's also a good stage name for a female belly dancer.
17. Fathiyah
If you always radiate joy and happiness whenever you are dancing, then this name will suit you perfectly. In Arabic, it also means "new beginning" and is mostly borne by belly dancers.
18. Olga
Olga is a Russian name that names "holy, blessed" and is inspired by one of the famous ballerinas in the Russian Imperial Ballet and dance instructor, Olga Preobrajenska.
Also Read: Best Cowboy Names For Boys (With meanings)
19. Zélée
This is "zealous" in French. It means you're 110% dedicated to dancing and whenever you are on the dancefloor, nothing else matters even your life-threatening problems. Okay, maybe I'm exaggerating a bit, but you get the point.
The moment you start moving your body to the rhythm of the music, you are far gone.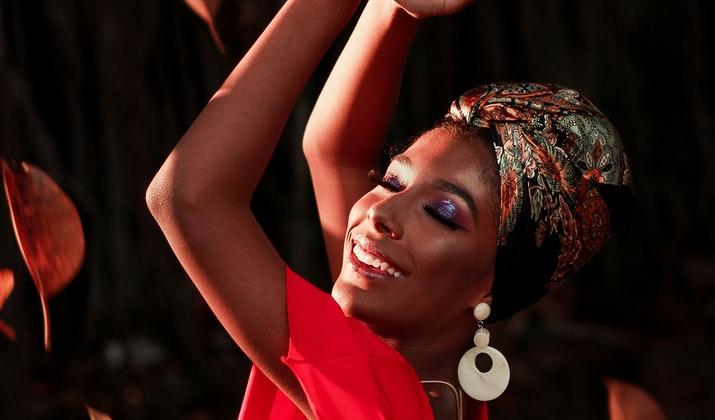 Picture by Marlon Schmeiski via Pexels.
20. Wingman
This name is for dancers who are good at supporting their dance partners. They have their backs.
21. Battle Royale
This name is best suited for dancers who are very competitive and derive joy from charging their mates with dance challenges.
22. Nina
Choose this unique dancer's name if your dream is to achieve the same height Nina Ananiashvii achieved in her dancing career; if you admire her magic, mystique, alluring grace, and ease to draw in her audience with her silent dreams and passion. The Daily Telegraph named her one of the 12 greatest ballerinas in history.
23. Daliyah
This Arabic name is inspired by Delia Turina, an Egyptian Spanish oriental dancer who is best known for organizing the first ever remarkable belly dance tour in Cairo alongside the Egyptian Ministry of Culture.
The event which happened between 1977 and 1978 had thousands of American women learning authentic belly dance and culture from legendary dancers.
24. Trance
If you always transcend to another world whenever you are on stage, then this unique dance name is for you.
Check Out: Female Fantasy & Sci-fi Names (With meanings)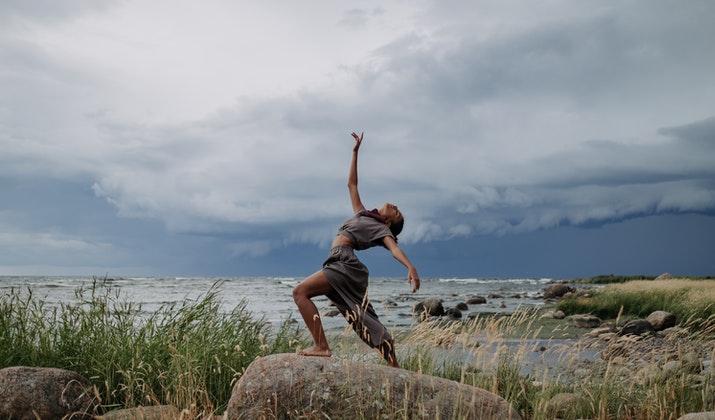 Picture by Cottonbro via Pexels.
25. Flexy
This means you are so flexible that there is no style or position you can't do. The name is derived from, "flexible".
26. Gharam
Gharam is another unique name you can adopt as a belly dancer. In Arabic, it means "love".
27. Firdoos
Firdoos is an Arabic female name that means, "paradise". Don't miss out on this name if belly dancing literally transcends you to paradise where everything is calm, peaceful, and fulfilling.
28. Misty
This name is inspired by one of the top American ballet dancers, "Misty Danielle Copeland". She was the first African American to become a principal dancer in the American Ballet Theatre.
If she is your role model, what better way to show your love and admiration for her than adopting her name?
29. Firefly
Perfect name when you have a penchant for lightening up the room with your incredible dance moves.
30. Badi'a
Badi'a is an Arabic name that means admirable, unprecedented, and unique. Adopt this name if you are a distinctive dancer.
Also Read: 30+ Japanese Names That Mean Water
Picture by Moy Davnez via Pexels.
31. Ghazal
Do you dance seductively? Flirty? This name will suit you perfectly. It means, "To flirt or to display amorous gestures".
32. Throwing Shapes
A dancer that's constantly coming up with new moves and steps will go well with this name.
33. Azza
This name means young female gazelle in Arabic. It's a cool name if you don't only dance gracefully but make swift moves as well.
34. Smooth Operator
Adopt this name if you have the smoothest moves amongst your crew and blend them effortlessly.
35. Bring It On
Remember the popular musical and dance film, "Bring It On"? This name is perfect for hip-hop dancers.
36. Spirit Dancer
A spirit dancer seems possessed whenever they are on the dance floor.
37. Dance-versity Graduate
You should consider this unique name if you are an all-around dancer.
38. Born Dancer
If you have been dancing since you were born, this name will make so much sense.
39. Dance Fanatic
The perfect name when you can't imagine yourself doing anything else aside from dancing. You're in this art forever.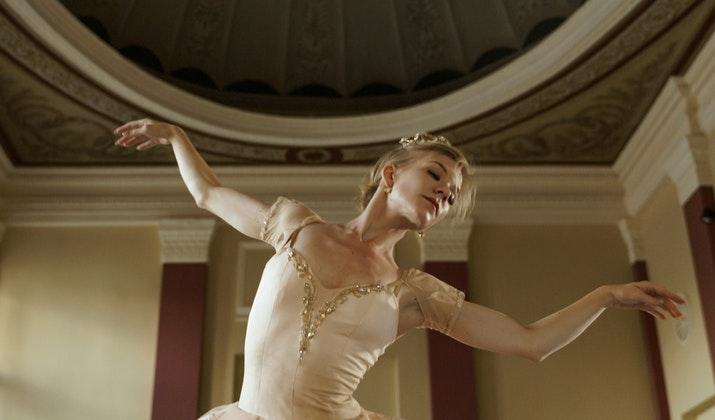 Picture by Anastasia Shuraeva via Pexels.
40. Dusk Dancer
A remarkable name to be borne by dancers who are capable of dancing all night long.
Explore: Cute Aesthetic Names For Girls
41. Sylvie
You could be the next Sylvie Guillem with this name. In Latin, it means, "woodland maid".
42. Jean
Jean means "God is gracious" and even though male dancers bear this name as well, it's unisex. The name is inspired by Jean-Pierre Bonnefous, a French ballet instructor and dancer who rose to fame when he was barely 21.
43. Cassie
This name should ring a bell if you are a fan of the Broadway Musical, "A Chorus Line". She was one of the auditioners who had a burning passion and determination for dance.
44. Ellen
Ellen means "shining light" and is adopted from Vera-Ellen, an American dancer and actress best known for her solo performances and work with the likes of Danny Kaye, Gene Kelly, and Fred Astaire.
45. Chita
Chita is a Spanish name that means "conception". The name will fit perfectly if you feel that even before you were conceived, you were already a dancer.
46. Peggy
Peggy is also another unique dancer name that portrays Peggy Sawyer, a talented young performer on Broadway who performed wonders with her tap shoes.
47. Calypso
Calypso is a Greek word that means, "to hide and deceive". A perfect pick if people usually underrate your dancing skills until you show them what you are made of.
Also Read: Cute Nicknames For Husbands On Phone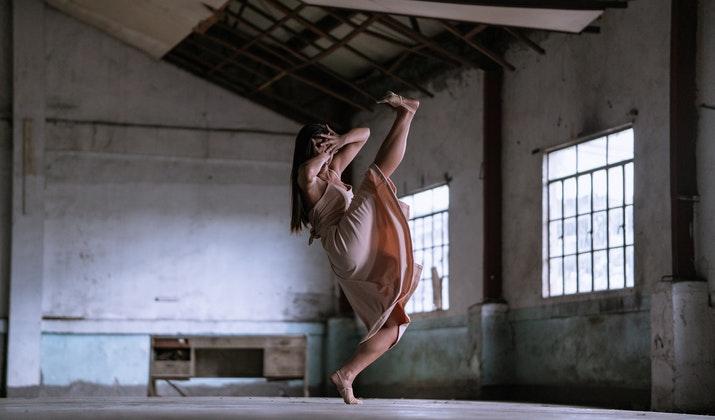 Picture by Jansel Ferma via Pexels.
48. Isadora
Know about the famous Isadora Duncan? The American dancer was known for her barefooted dance alongside her free and natural dance moves.
Adopt this name if this iconic dancer is your role model.
49. Juliane
This is a Latin name that translates to, "youthful and favored". It's best suited for hip-hop dancers basically because hip-hop dances are closely associated with youthful energy.
50. Lindy
Lindy isn't just a German name that means, "the pretty one," it's also a kind of dance originating from Harlem. Though commonly referred to as jazz dance, the dance is a fusion of jazz, breakaway, tap, and the Charleston.
51. Martha
I bet there isn't any committed and passionate dancer that doesn't know about Martha Graham. She is the mother of American modern dance.
She danced for over 70 years and when she retired, her dancing style which was termed the "Graham" technique continued to reshape American dance and is still being taught around the world.
If you want to leave such a legacy with your talents as a dancer, don't miss out on this name.
Also Read: Best Goddess Names For Your Girl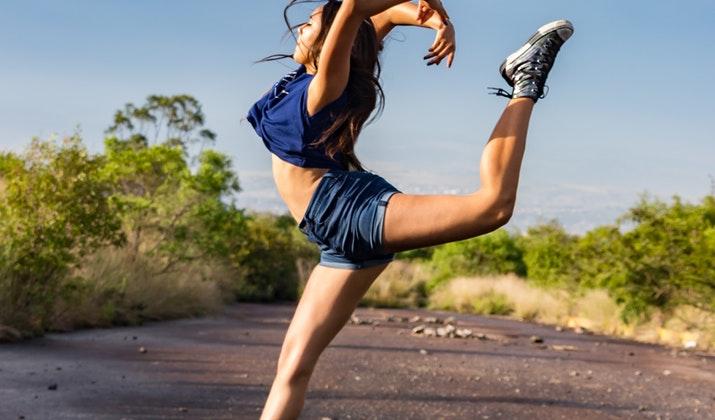 Picture by Edgar Martínez via Pexels.
52. Twyla
Twyla is an American name that means Twilight. The name is also adopted from Twyla Tharp, a top American modern choreographer.
53. Unleashed
Stepping foot on the dancefloor gets you unleashing fire dance steps that leave everyone surprised.
54. Steppintime
Pick this name if you are always in your full element whenever on stage. You never get any step wrong!
55. Vitalidad
Vitalidad is a Spanish word that means "vibrancy". You've got strong energy, and you are good at matching them too.
56. Delirium
You leave your audience in so much ecstasy anytime you perform on the dancefloor.
57. Cuidado
Cuidado is a Spanish word that means, "watch out". With this name, you are telling your audience to watch out for your stunning dance moves.
58. Suzanne
This name is inspired by the famous American ballerina and founder of the Suzzane Farrel School of Dance, Suzzane Farrel. Suzzane is also a French name that means, "lily".
Interesting Post: What Was H.P. Lovecraft's Cat's Name?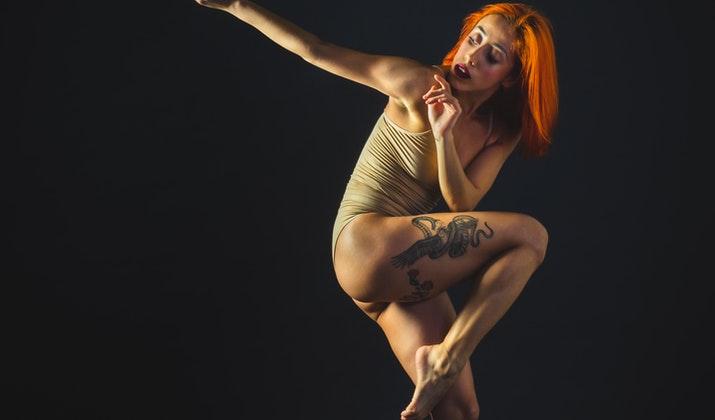 Picture by Jo Kassis via Pexels.
59. Golden Steps
Let everyone know that your dance steps are worth more than money.
60. Stealth
Perfect name for when your dance moves are so smooth that nobody notices the effort you're putting in.
61. Britney
Adopted from the name of popular American singer and dancer, Britney Spears. The name also means, "land of the Britons".
62. Shakira
This is my favorite name and that's because of the lady behind the name. Shakira is from Colombia and was named "The Queen of Latin Music" primarily because of how versatile she was as a dancer.
Also, Shakira is an Arabic word that means, "thankful".
Check Out: Sweaty Clan Names Not Taken
63. Chrisha
If you know Beyonce very well, then you should know Ashley Chrisha Marie Everett. She is an American dancer best known as the dance captain and lead backup dancer for Beyoncé.
64. Missy
This name is the short form of Melissa and was adopted from Missy Elliott, the American singer, rapper, and dancer.
65. Christina
Christina Aguilera embodies a lot of talent. She is a singer and actress that ultimately earned the title of a dancer when she starred in Burlesque. You can use this name if, like Christina, you're talented in other areas but you want to make a name for yourself as a dancer.
66. Paula
Paula in Latin means, "small". The name suits petite remarkable cheerleaders with poise and grace.
It's also great if you love Paula Julie Abdul, the popular American dancer and choreographer. She started her dancing career as a cheerleader and became so good that she choreographed the Laker Girls.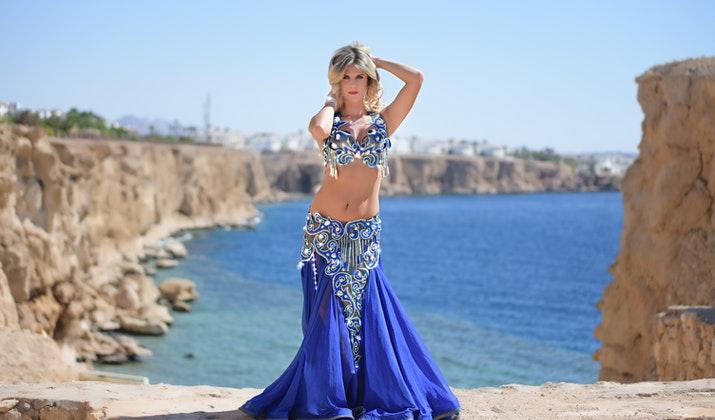 Picture by Леонид via Pexels.
67. Charlotte
Charlotte is a French name and the female version of Charles. It is from Charlotte Jorgensen, a Danish ballroom dancer who started dancing at the age of two.
Due to her passion, talent, and commitment, she won the World Professional Ballroom Championship.
Explore: Creative Private Story Names For Snapchat
68. Alessia
Alessia in Italian means "defender" and will suit any dancer who works tirelessly to defend her craft against people who strongly doubt and question her potential.
69. Fei
Fei is a Chinese name that means "to dance in the air". You're so light and flexible that when you are in the ballroom, it feels like you are floating on air.
70. Gaynor
You can also adopt the first name of the 14th World Professional Latin Dance championship winner, Gaynor Fairweather.
71. Kym
Remember Kym Johnson, the Australian professional ballroom dancer? If she inspires you, you can adopt her unique dance name, "Kym".
72. Pipe Dream
This one is specifically for pole dancers. You dance so seductively that every man wishes to have you.
73. Rhapsody
Perfect name if you love making epic entries to the dancefloor.
74. Essence
This means that dancing is your true essence of life. Nothing else makes sense.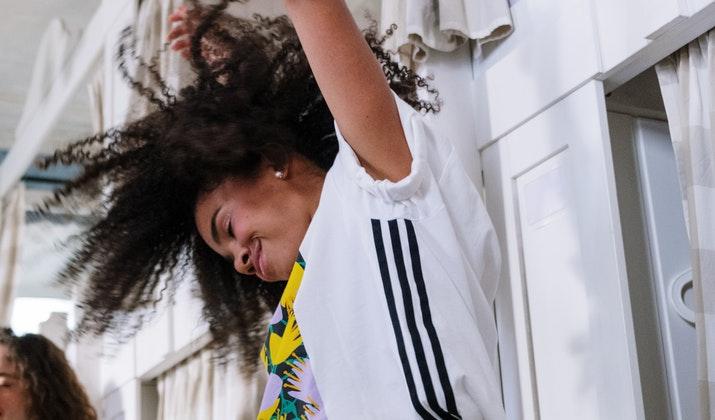 Picture by Cottonbro via Pexels.
75. Nirvana
Nirvana means bliss or paradise. Whenever you are pole dancing or in the ballroom, it feels like paradise.
76. Enthral
This is exactly how you make your audience feel – enthralled, hypnotized.
77. Chardonnay
This name is coined from the popular white wine, "Chardonnay" and is well suited for pole dancers. You get your audience drunk with your moves.
78. Fantasia
You are every man's fantasy whenever you unleash your unique dance steps on stage.
Also Read: Funniest Names For Kahoot
79. Infinity
You love dancing so much that you could do it forever if given the chance.
80. Hip-Hopper
This name will suit you if you love hip-hop music a lot!
81. Lady Bird
Lady Bird means talent and evolution. It means that not only are you a talented dancer but you're also evolving and getting better at your craft.
82. Broadway Beauty
This name is reinstating that given the passion, talent, and commitment to your craft, your dream of performing on Broadway will eventually be realized.
83. Bambi
You could pick this name for your little daughter that is just starting as a dancer. It's an Italian name that means "little child".
84. Bella
Bella also suits little girls who are as beautiful as a swan in their ballet attire. They always look simple yet sophisticated and dance eloquently.
85. En Pointe
This unique dance simply reinstates that you are always on point with your dance moves.
86. Destacada
Destacada in Spanish means, "prominent". Adopt this name if you are so passionate and hardworking about dancing that everyone knows that you'll be a star one day.
Also Read: Best Cute Names For Your Boyfriend On Phone
Wrapping Up
As you have seen above, there are lots of unique dance names you can pick either for yourself, your sister, or your partner.
Though you should always consider the iconic dancers who inspire you, your dancing styles, and how you make your audience feel before choosing any name.
In the end, you want a name that you can relate to and represents what you stand for.