Our name is an important part of our identity and its meaning should make enough sense for people to want to associate with us.
However, some parents tilt to dark humor and give their kids names that will cause people to laugh, snigger, or mock their precious gift.
Kids literally can become the butt of everyone's jokes. You wouldn't want that and that's why naming your child is a delicate task.
It can either make or mar their future. Sadly, some people are already saddled with embarrassing names.
If this is your first time naming a child, here are the most embarrassing names in English that you should avoid at all costs.
Also Read: Japanese Names Meaning Star
Most Embarrassing Names You Shouldn't Give To Your Child
1. Mr. Perv
Honestly, there is everything wrong with this name. "Perv" is an informal way of saying pervert and having to be called this every day of your life sucks.
You don't want your child to be that boy that comes into a room and the whole room goes up in a howl after he says his name. Short names are cute but Mr. Perv doesn't make this list.
This name is nasty and will leave people turning up their noses in disgust. Your baby boy doesn't deserve such a harsh experience.
2. Sam Sung
Apart from having to explain you are actually calling a name and not talking about the multinational mobile phone company, SAMSUNG, this name is hilarious.
This is the kind of name that will get your child's mates laughing nonstop when calling his name. Now imagine in years to come, your child walks into an interview room at Samsung and says his name is Sam Sung.
Also Read: Best Female Versions of David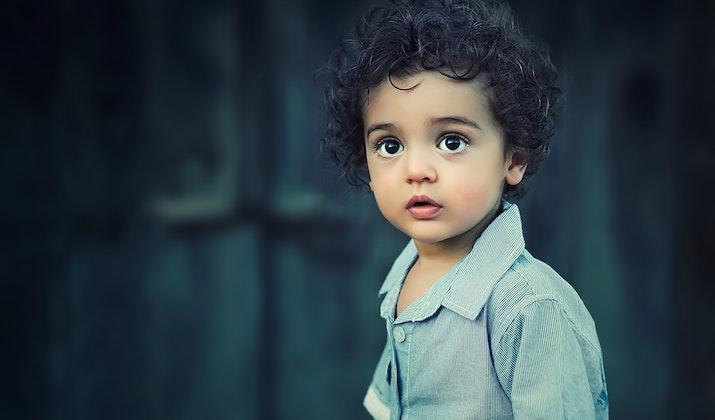 Image by Bess Hamiti via Pexels
3. Dick
This name is top on the list of names you should never give a child. Calling your child this name is downright derogatory and embarrassing. Nobody will ever take them seriously.
Having to introduce yourself as Dick can sound offensive to most people and it's common to see people bullying your kid for being named after a body part.
4. Saad Man
This name is everything negative and an embarrassment to the bearer. Pronounced as 'Sad man', the bearer of this name will face a lot of mockeries that could ultimately dampen their spirit and self-esteem.
How will your kid explain that he's not particularly a sad person when he introduces himself? A lot of people will think he's living such a gloomy life and wouldn't want to associate with him.
Also Read: Beautiful But Hard To Pronounce Names In English
5. P. Ennis
This is pronounced as "Penis" and is one of the most embarrassing names in English. Just like Dick, this name hints at a private body part and is very derogatory.
A few mischievous pals are going to enjoy calling this name without the dot. Some conservative folks may choose not to associate with someone with this name and really you can't blame them.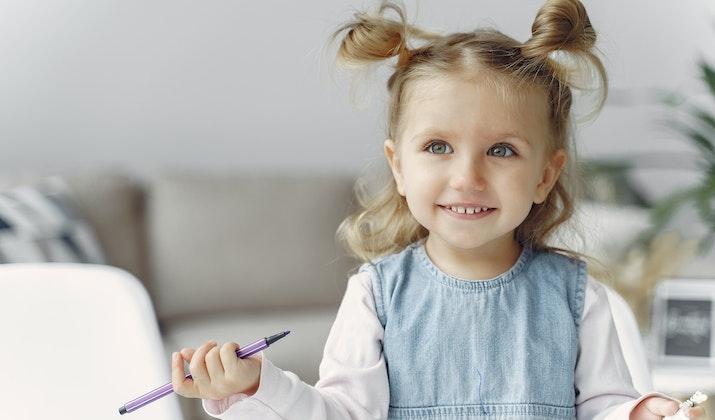 Image by Gustavo Fring via Pexels
6. Chris P. Bacon
Okay, this name is hilariously embarrassing. This name can also go as "Crispy Bacon." No one wants to be referred to as bacon but with this name, it is unavoidable.
Also Read: Best Fire Dragon Names
7. Dick Long
This is yet another humiliating and disgusting name to give to your child. The name simply means a "long dick."
If your kid ever bears this name, he's sure going to be the subject of mockery anywhere he finds himself. So, please, save him from this headache and humiliating experience.
8. Paul Twocock
There is a sinister shameful meaning to this name. Cock is a colloquial term for the male genitalia and two cock even makes it worse.
Bearing this name is a ticket to public mockery and endless teasing. It can also be offensive to religious people and thus limit your chances of networking.
Also Read: Rich Last Names That Are Wealthy Sounding
9. Litoris
This might seem perfect for your little girl but add the C to the name and we have a whole other embarrassing meaning altogether.
Names that allude to private body parts are often the subject of mockery and this particular name will not sit well with most women.
A teenager in high school will face a lot of merciless teasing and might even be called offensive synonyms like cunt. That's heartbreaking for any child.
Image by Pixabay via Pexels
10. Butt
This might seem like the perfect short cute name for your baby but it certainly isn't. Butt is a euphemism for 'bottom' and is an apt embarrassing name to bear.
No pun intended but your child will be the butt of everyone's joke.
Also Read: Cool Sci-fi Girl Names With Meanings
11. Poo
Urgh! This name has a gross double meaning and is not an excellent choice for anyone. Bearing this name is a turn-off for many people as it brings up nasty visual images.
This name is the most demeaning name for anyone. People will hardly take the person seriously.
12. Moe Lester
This is yet another degrading English name to bear. When produced together, it sounds like a "Molester" and gives off the image of an incorrigible sexual abuser.
This name might be funny to most but it sends a lot of red flags to others. Being a molester is a criminal offense that can land you in jail and bearing such a name seems more like a curse.
Other parents might not let their daughters come toward your son. And even when he's an adult, he might have problems establishing an intimate relationship with his crush.
Also Read: Female Versions of Edward
13. Dickie Head
Everything about this name screams embarrassment. It's bad enough to be called 'Dickie' which is a euphemism for the male genitalia but it's even worse to be called 'head' too.
The second name hints at the art of fellatio or oral sex and that makes it a turn-off. Bearing this name is offensive and only paves way for more mockery.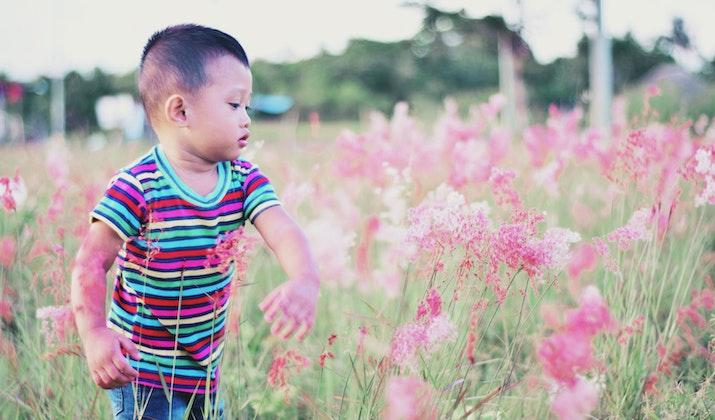 Image by Archie Binamira via Pexels
14. Condom
Nothing is as mortifying as being named after a contraceptive method. Condom is one of those names that make people either howl in laughter or frown in disgust.
There is dark humor behind giving your child this name and no one deserves that sort of mockery.
Also Read: Futuristic Boy Names With Meanings
15. Brain
If this is an attempt to hint at brilliance or intellectual brightness, then it's a miss. Bearing this name is pretty embarrassing as the meaning doesn't suggest anything outstanding.
16. Mrs. Rape
This is one of the most humiliating names your daughter can bear. Rape is a punishable criminal act and shouldn't be on the name list at all.
Aside from exposing the bearer to constant mockery, it can also be offensive to the sensitivity of others. It could be that your daughter has faced lots of rape incidences and this could attract lots of pity toward her.
Also Read: Male Versions of Cinderella
17. F. You
When pronounced fully, it's "Fuck You." This is a swear word in contemporary society and shouldn't make it to the list of baby names.
Introducing yourself in a room full of people with this name will get you many boos, sniggers, and embarrassing stares. You don't want that for your child.
And also, someone could assume that you're insulting them when you introduce yourself. Or imagine that someone asks you the name of your child and you say, "F. You", the person will assume that you're cursing at them.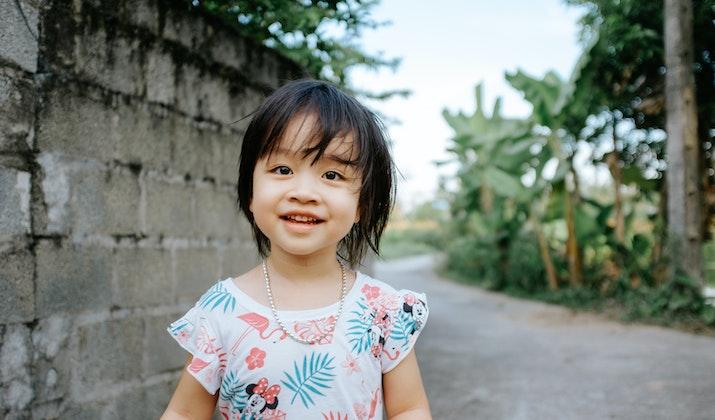 Image by Tuan PM via Pexels
18. Shit
Just like poo, this is a disgusting name that will turn most people off and you shouldn't, for any reason, give this name to your child.
Your child will face lots of embarrassment when they introduce themselves and worse still, nobody will ever take them seriously causing them to lose lots of opportunities.
Check Out: Best Female Versions of William
19. Kash Register
Away from being named after a private body part, being named after an inanimate object like a 'Cash Register' is cringe-worthy. Bearers of this name will have a hard time getting people to take them seriously and will face awkward stares after they say their name.
20. Gay Neighbors
This is another embarrassing name that you should never give your child. Why name your kid after a sexual orientation? It's even worse if the child is straight but here he is bearing "Gay Neighbors."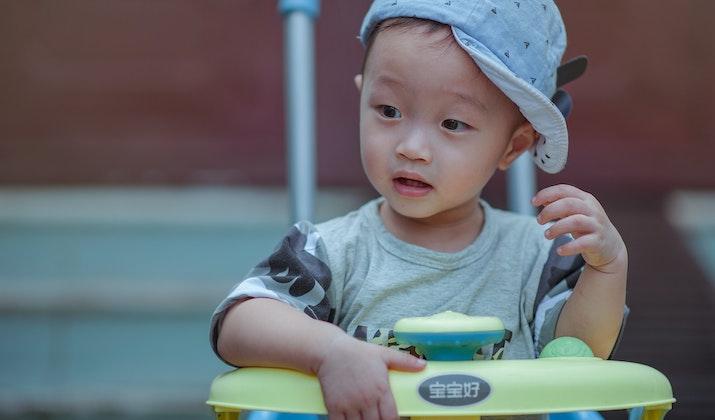 Image by Min An via Pexels
21. Dick Raper
The combination of these names is a sure recipe for disaster. While the first name is male genitalia, the other name is an offensive allusion to rape. This name is embarrassing and will not sit well with many people.
22. Lord Vol Demort
Unless you are a Harry Potter fan, this name is surely awkward. Lord Vol Demort is the antagonist in the Harry Potter movie series and having the same name as this villain can be embarrassing.
Also Read: Cool Sci-fi Girl Names
23. Christian Guy
While this name is unique and nice; it can be inconvenient to the bearer, especially if he is not as religious as the name suggests. And even though he's religious, there are other creative ways to reveal your Christianity other than marking it in your name.
24. Ana L
This is another offensive name that hints at kinky sex. The name can be embarrassing when pronounced together as "Anal."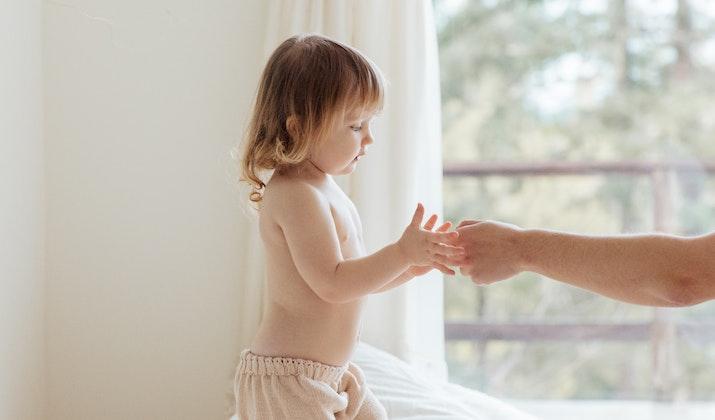 Image by Tatiana Syrikova via Pexels
25. Bald
The meaning of this name is funny and can be embarrassing to the bearer especially if they are bald. This is humor gone wrong.
26. Hooker
This name sounds short and cute but the double meaning it has can embarrass the bearer so much. A hooker is synonymous with a 'whore or prostitute' and isn't the best choice of name for anyone.
Also Read: Best Goddess Names For Your Girl
27. Doggie
Pronounced as "Doggy", this name connotes a sexual position. You don't want your kid moving around and getting awkward stares when he or she mentions their name.
Aside from the embarrassment, the name is very offensive and would force them to miss out on a lot of opportunities.
28. Hancock
This name would have been okay if not for the "cock" attached to it. As you know, "cock" is another name for "penis" and is downright offensive for the bearer. It will set your kid up for mockery, especially with his peers.
Image by Migs Reyes via Pexels
29. Gaylord
This name is another name you should avoid as a parent if you don't want to ruin your little one's life. A sexual orientation whether "straight" or "gay" should be private and not slapped on your child's face as a name.
While Gay might also mean 'happiness', many people are most likely to go with the other meaning.
Also Read: Best Female Versions of Mathew
30. Oral
You can't afford to have your child answering to "Oral" and the reason is simple. The name has a sexual connotation attached to it and so will be very offensive.
There's every chance that your child will be the butt of everyone's joke and will even be harassed. You don't want them to go through that horrifying experience.
31. Hyman
This name sounds a lot like the 'Hymen' and isn't a great name choice. While it may sound macho and lovely, it might introduce double meanings that can put others off.
32. Rip
This is one of the embarrassing English names that aren't only negative but downright mortifying. Rip is a popular acronym for 'rest in peace' a term commonly said at someone's death.
Naming your child after such an unfortunate event is a nightmare every good parent should avoid.
Check Out: Female Fantasy & Sci-fi Names (With meanings)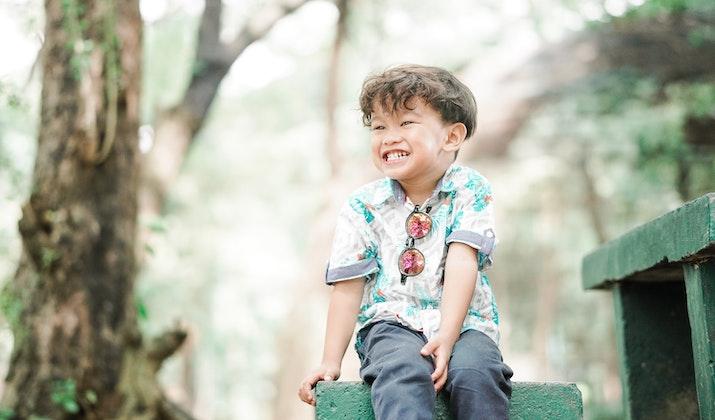 Image by Migs Reyes via Pexels
33. Zero
This is another negative name that can embarrass your child. Zero is synonymous with nothingness and isn't a good game to consider for a child you love. It could mean that they are empty and have nothing to offer to the world.
34. Rude
This is a bad name choice that will set the bearer up for shame and mockery. Rude is a toxic trait that repels people and if your name says you are rude, there's pretty much nothing you can do to change that no matter how respectful you are.
Check Out: Best Flower Names For Girls (With meanings)
35. Munch
This name leads your imagination to run wild, in the wrong direction. This name is embarrassing when you think of its meaning; to eat slowly and audibly. That doesn't sound nice and is certainly humiliating.
36. Ham
There are a billion cute names to pick from and settling for Ham is hilarious. This name will set your child up for side talks and embarrassing stares and it's justified as the name suggests that the bearer is a piece of pork.
Also Read: 50+ Names Without Vowels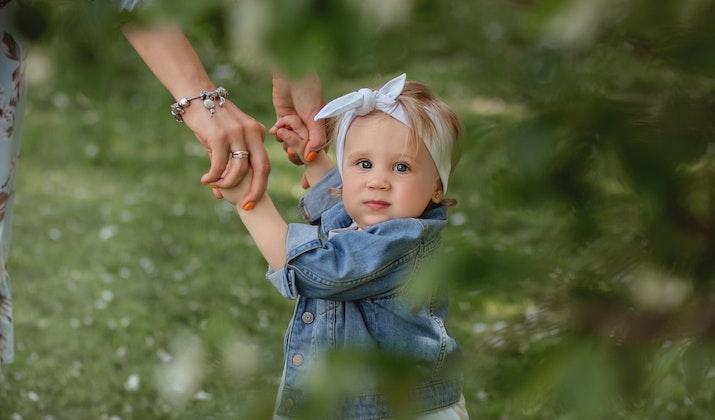 Image by Анастасия Триббиани via Pexels
37. Donald Duck
This is another name you should certainly stay away from. While Donald is a great name, the second name, Duck, is embarrassing. Being named after a bird, like a duck, isn't exactly the best choice for a person.
38. Dick Black
This name may come off as racist to most. It has an offensive allusion to the genitalia of a black man. This sort of name will get your child in trouble as well as drive people away from him.
Also Read: Best Cowboy Names For Boys (With meanings)
39. B.J Hardick
This is an embarrassing choice of name. BJ is commonly known as 'blow job' and Hardick hints at an erect dick. This name is all shades of humiliating and offensive to many. You don't want your child to sound like a pervert with a name like that.
40. Dick Swett
This name is pronounced as "Dick Sweat" and from the meaning, it sounds very offensive. Some mischievous persons are going to enjoy calling your kid that name in a very scornful way.
Image by Truth Enock via Pexels
41. Dick Assman
The combination of these names is humiliating. They hint at sex and kinky behavior and this is a huge turn-off, especially for conservative people. It's bad enough to be called Dick, also having Assman as a second name places a pervert label on your child and you as well.
Also Read: 30+ Japanese Names That Mean Water
42. Dick Tips
Oh no! How are you going to explain your kid's name isn't a kinky way of dishing unsolicited sex advice to people? Names about private body parts are bad and this name is as embarrassing as they come.
43. Hashtag Follow
Even though you're addicted to Instagram, there's absolutely no reason to name your child "Hashtag Follow." The name is just as meaningless as it sounds.
Your kid will be mocked multiple times to the point that their self-esteem will be reduced to zero. No child deserves that.
44. Jurassic Park
Stephen Spielberg's 1993 science fiction movie might be an all-time favorite but it is undoubtedly embarrassing as a person's name, and naming your child after an imaginary dinosaur world isn't the smartest thing to do.
Also Read: Illegal Baby Names In The US & Elsewhere
Wrapping up
Some parents pride themselves on having a great sense of humor but there's a thin line between funny and embarrassing. Giving your child an embarrassing name has a long-term effect.
Names are unique to our personalities and having to grow up being mocked for your choice of name is a perfect recipe for low self-esteem.
There are millions of cute sweet names to give to your child. Pick one of those. They are going to thank you in the future.